Top Performing U.S. Cannabis Companies
The best marijuana stocks to invest in for 2020 might actually be a surprise to some investors watching cannabis stocks. In the past year pot stocks on your December 2020 watchlist have been delivering gains for shareholders since the March crash. In fact, the American cannabis industry is going into 2021 with strong revenue growth and more expansion opportunities in states that are establishing legalization. Currently, there are 9 MSOs with market caps above $1 billion and more IPOs coming in 2021. Along with a surge of newly public companies is also the increasing mergers and acquisitions that are taking place this year and into 2021. In many cases, companies like TerrAscend Corp. (TRSSF Stock Report) and Trulieve Cannabis Corp. (TCNNF Stock Report) are entering the state by way of these M&As as a fast way to establish their presence in emerging markets.
[Read More]
MSOs Vs Ancillary Marijuana Stocks To Buy
Although in many cases these MSOs have seen substantial gains in the market this year, there is another area that is performing well for investors. In general, ancillary marijuana stocks are companies that offer services to the cannabis industry but are not directly related to touching the cannabis plant. Currently, this type of cannabis company has seen substantial gains this year and, in most cases, more gains than some leading MSOs in the U.S.
In fact, the cannabis industry REIT Innovative Industrial Properties Inc. (IIPR Stock Report) is up over 147% year-to-date and is starting Christmas week looking to add to that number. Another important point is that this sector in the cannabis market is known for displaying less volatility than the vertically integrated companies. So, this could make these stocks a better candidate for long-term investing in marijuana stocks. For the purpose of finding the best performing cannabis companies in the stock market let's look at marijuana stocks to watch going into 2021.
Marijuana Stocks To Watch #1: GrowGeneration Corp.
GrowGeneration Corp. (GRWG Stock Report) is on the list of the best performing marijuana stocks in 2020. Generally, GrowGen owns and operates specialty retail hydroponic and organic gardening stores and currently has 39 stores nationwide. In detail, the company carries and sells thousands of products like organic plant nutrients, lighting technology, and hydroponic equipment used by commercial and home growers. In its most recent 2020 3rd quarter reporting the company saw record revenue of $55 million and is increasing its full-year guidance to $185-$190 million. Additionally, GrowGen continues to expand adding more retail locations to its business by means of recent acquisitions. By 2021 look for GrowGen to continue its rapid expansion plans and increase its presence further in the U.S.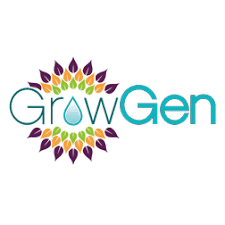 GRWG Stock is up over 842% year-to-date and continues to climb in the market. In fact, this is one of the best performing marijuana stocks in any category. Currently, the stock has blown through any price forecast analysts have predicted. And if the market continues to climb GRWG stock could reach a new 52-week high this week in the market. Because GrowGen continues performing well and is positioned for growth alongside the cannabis industry, it's on this watchlist. With this in mind, GRWG stock is one of the best marijuana stocks to invest in for 2020.
Marijuana Stocks To Watch #2: The Scotts Miracle-Gro Company
The Scotts Miracle-Gro Company (SMG Stock Report) is the world's leading marketer of branded consumer lawn and garden as well as indoor and hydroponic growing products. Scott's is considered a cannabis stock due to its wholly-owned subsidiary Hawthorne Gardening. Generally, Hawthorne is one of the largest suppliers of hydroponic products in North America. Recently Hawthorne has become an important component to Scott's balance sheet continuously delivering strong revenue growth. In fact, Hawthorne's sales are showing an increase of 68% in Q4 versus Q3 and up 61% year over year. Additionally, Scott's U.S. consumer segment sales show an increase of 90% quarter over quarter. This is up 24% from fiscal 2020. In total company-wide sales show an increase of 79% to $890.3 million. In this number, Hawthorne contributed $351.9 million for the period.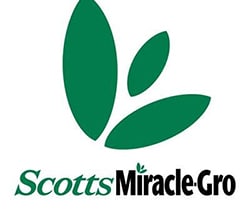 SMG Stock is up over 94% year-to-date and is showing more potential going into the holiday week. Currently SMG stock gives an annual dividend of $2.48 a share a rare find for cannabis investments. Due to the fact that Scott's is a well-known consumer gardening product this increases the potential growth of the investment. At the present time, SMG stock has a price forecast of $212 an almost 6% increase from current price levels. Because SMG stock continues to perform well in December it is a pot stock to add to your 2021 watchlist.
Marijuana Stocks To Watch #3: Hydrofarm Holdings Group, Inc.
Hydrofarm Holdings Group, Inc. (HYFM Stock Report) is a new company on the block as far as IPOs are concerned but not necessarily new to the hydroponic industry.  In fact, the company has over 40 years under its belt in the private sector.  Hydrofarm's is a leading independent branded hydroponics company with comprehensive distribution and manufacturing in hydroponics equipment and supplies for controlled environment agriculture. Currently, the company works with major companies in the space like GrowGen which carries its products in its stores. With a successful model in the private sector, Hydrofarm can now raise capital to further continue expanding its business.

HYFM Stock jumped up 160% on its initial day of trading and ended last week at $54.15. In general, HYFM stock has gained rapid notoriety and could be another great option in the ancillary cannabis stock market. While the cannabis industry continues to grow in the U.S. so does Hydrofarm's potential for sales to growers. With this in mind, HYFM stock is a candidate for the best pot stocks to watch for December 2020.
[Read More]
---
MAPH Enterprises, LLC | (305) 414-0128 | 1501 Venera Ave, Coral Gables, FL 33146 | new@marijuanastocks.com