What Do You know About These Cannabis Companies;2 Marijuana Stocks To Watch
Right now in the cannabis industry pot stocks, are seeing continued momentum in addition to gaining more attention. As we prepare to take on a new year, the craze with marijuana stocks in 2020 has increased greatly. This is for many reasons for one the Coronavirus help fueled the increase in cannabis demand. Along with stay-at-home orders, this led to an increase in cannabis sales which reflected well in the market for marijuana stocks. Not only did this pandemic play its part so did the presidential election. Because Kamala Harris made promises to legalize cannabis nationwide when Joe Biden beat Donald Trump some marijuana stocks saw more gains. In addition to this 2 major votes have recently taken place in 2020 that may shape the future of all things cannabis.
[Read More]
The first vote was when the House of Representatives passed the MORE Act. The second would be when the UN approved the WHO's recommendation on cannabis. Not only that with a mixture of all these factors it contributed to many top marijuana stocks posting record-breaking 2020 Q3 earnings. Since recovering from lows in the begging of the year there has been a good number of days where cannabis stocks have posted solid gains. Due to the volatility with marijuana stocks, it's tough to determine how long this stability will last in the market. However, with the recent uptick in cannabis stocks, things look like a better foundation is being built in the market. As the new year, approaches now is as good of a time as any to start looking for marijuana stocks to buy.
Cannabis Stocks To Watch Right Now
MariMed Inc. (MRMD Stock Report)
The Valens Company Inc. (VLNCF Stock Report)
Will This Marijuana Stock To Watch Catch More Momentum: MariMed Inc. (MRMD)
MariMed Inc. is a cannabis stock that for most of the 2020 year has been trading down and sideways in the market until recently. This marijuana stock is a multi-state operator that runs its own seed to sale process. The company focuses on products using cannabinoids or CBD and cannabis. Back on November 20th MRMD stock reached $0.173 if you held your position to the end of November you would have made a 200% gain on your investment. Now if you were patient enough to hold those same shares at $0.173 and sold December 17th MRMD stock would have made you a 145% return. I know looking at these numbers may come off a bit aggregated but they are not. Just because MRMD stock dropped for most of 2020 doesn't mean you still can/t be profitable.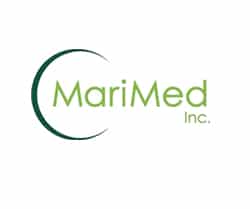 This is where understanding the market and risk versus reward comes into play. Because the shares of MRMD stock fell it was an opportune time to find a good entry point before MRMD stock saw a spike in trading. Next would be watching the market to identify any market trends that Marimed was having. The reason for this is to get familiar with how MRMD stock is trading that way you know when to leave your position. Finally evaluating your risk which in my opinion is minimal when purchasing shares below $0.50 compared to higher-priced marijuana stocks. With that said any time you invest no matter how cheap the shares are it's always a risk when looking to make a return. As the new year is upon MRMD stock may catch some better momentum in 2021.
Will This Marijuana Stock To Watch Catch More Momentum: The Valens Company Inc. (VLNCF)
The Valens Company Inc. is an interesting marijuana stock for many reasons. This cannabis company holds the title of being the largest third-party extraction company in Canada. Valens Company specializes in the production and development and manufacturing of innovative, cannabinoid-based products. Back at the end of November, the company announced a change to its Board of Directors. Ms. Renee Merrifield was elected to become a Member of the Legislative Assembly of the Kelowna-Mission district of British Columbia. This move is big but it will allow her to focus her efforts on the Legislative Assembly of British Columbia, In addition to being a CEO and Co-Founder of her land and real estate development company, Troika Management Corp. Hopefully, a new Board of Directors will be the proper successor to Ms. Renee Merrifield that will lead to company success.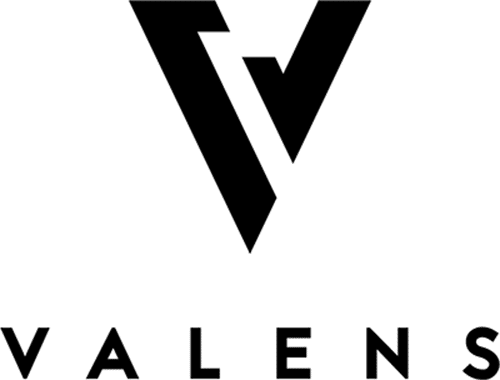 Although down from November highs over the last few days VLNCF stock has been trying to bounce back. If you look back on December 14th to December 17th you can see that a small uptick in trading occurred. Now due to how volatile marijuana stocks are this subtle increase isn't anything to cause a stir about just yet. Right now the company needs to find a way to get back on track heading into the new year. Especially with cannabis on the cusp of potentially being federally legal. What that means is a marijuana stock like The Valens Company doesn't want to get left behind. So with this take into account what Valens needs to do in order to increase its trading. This will help to determine if this is a marijuana stock to buy in 2021.
---
MAPH Enterprises, LLC | (305) 414-0128 | 1501 Venera Ave, Coral Gables, FL 33146 | new@marijuanastocks.com