The coronavirus has resulted in a massive marijuana stock sell-off over the course of only a few weeks. During that time, investors have watched billions in value shed simply due to investor fear. The cannabis industry is undoubtedly being reshaped by the coronavirus, but in what ways can we as investors find value during this extremely tough time? Well for one, searching for a company with a high amount of cash flow is a great place to start. Often times, the fear shown by investors is based on whether or not a pot stock can survive the next few months.
[Read More]
With an excess amount of cash relative to a cannabis company's operating budget, the company can have a much higher rate of surviving this pandemic. Although free cash is not the only market of success, is undeniably an important one. But, things in the industry continue to be extremely volatile. As stated before, investors are trading off of fear rather than on intrinsic value or future potential.
It does, however, look like things are beginning to calm down. This calming down is characterized by smaller jumps in pricing and smaller losses as well. Although we are in no way out of the woods, it does look like there may be a light at the end of this tunnel. For now, however, these two pot stocks continue to look like a solid place to start a list of cannabis stocks to watch.
Marijuana Stock To Watch: A Smaller Marijuana Producer
Village Farms International Inc. (VFF Stock Report) is considered to be in the small to the mid-tier range of cannabis growers. For some background, the company began its operations as a vegetable grower, producing high quality indoor grown produce. After realizing its massive talent for growing food, the company quickly began to move into the cannabis growing market. It did this through a joint venture with Emerald Health Therapeutics around 3 years ago. The goal of this joint venture was to create extremely high-quality cannabis, grown in an even more efficient way.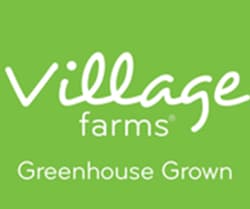 Because of its commitment to efficiency, the company has managed to grow more cannabis per square foot than most other growers in the whole cannabis market. The partnership has resulted in the creation of an extremely successful cannabis operation. Because of its choice to grow cannabis, its margins are much higher than if it were to continue growing vegetables. With its high margins and high efficiency, the company continues to be an intriguing pot stock to watch.
Another Cannabis Stock Leading in Efficiency
OrganiGram Holdings Inc. (OGI Stock Report) is a leading cannabis producer listed on a large U.S. exchange. In the past month, it has only shed around 15% in value which may seem like a lot. However, compared to other growers of the same size, it is not nearly as large of a loss. Although it is a large marijuana producer, the company is still considered to be in the middle tier of Canadian pot growers. Because of this, it has less competition with the largest companies in the cannabis industry. Similar to Village Farms, OrganiGram has been able to achieve some of the highest levels of efficiency in the industry.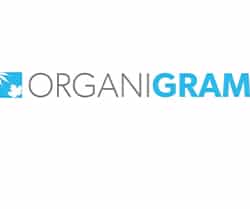 It has primarily done this through the implementation of a three-tiered growing system. This simply means that it is growing marijuana in three levels. This helps to maximize space and produce more cannabis than it could be using the standard growing method. In addition, the company has actually been able to show some profitability, which is not something that many other pot stocks can say for themselves. For these reasons, OrganiGram remains one of the leading pot stocks to watch.
---
MAPH Enterprises, LLC | (305) 414-0128 | 1501 Venera Ave, Coral Gables, FL 33146 | new@marijuanastocks.com