The long term in the cannabis market is one of the best bets for marijuana stock investors seeing profits. In the past two years, we have seen many small cannabis stocks begin to climb in value substantially. During that time, we have also witnessed many interesting marijuana stocks to watch, lose substantial amounts of market capitalizations. In the past month, the coronavirus has served to take a heavy toll on cannabis stock valuations. We have witnessed billions in market caps lost to this awful pandemic. But, with the negative, comes the potential to make profits on the rebound.
[Read More]
One of the things to note is that there is an incredible amount of uncertainty in the cannabis industry. This uncertainty stems from the fact that the market has only been around for a few years at this point. With the current system, many companies are facing troubles that have left them without proper financing and at times, at risk of being de-listed altogether. There is no doubt that cannabis regulation needs to change in order for investors to see the market flourish.
But, while we wait for the regulations to change, there are still several pot stocks to watch. These companies have the best bet at showing profits in the long term due to the nature of the short term uncertainty we are currently seeing. Because of this, investors should make sure to look at their financials to see where they are headed and what they are doing. With that being said, these two pot stocks continue to show long term potential.
Retail Pot Stocks Continue to Excite Investors
Planet 13 Holdings Inc. (PLNHF Stock Report) is one of the leading retailers of cannabis-based out of the Western U.S. The company has continued to dominate in the Nevada market with its aptly titled SuperStore. For those who don't know, this store spans well over 100,000 square feet and holds within it everything from a coffee shop to a state of the art cannabis testing facility. The company has put its focus on the recreational cannabis market as it sees this areas as having the most future potential. Currently however, it seems as though the retail cannabis market has been hit quite hard by the coronavirus pandemic.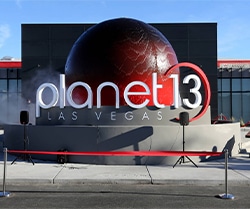 But like any good pot stock, the company has adapted to this by offering pick up and delivery services that help to limit contact during this time. Before the virus struck, the company reported quarter on quarter growth north of 240% which is quite staggering. In addition, the company has been working to move into the Californian market which it sees as having a large amount of momentum moving into the next few years. Because of this, the company continues to be an intriguing pot stock to watch.
Is This Marijuana Stock A Long Term Option?
Innovative Industrial Properties Inc. (IIPR Stock Report) is quite a popular choice among long term cannabis investors. Although the company has had a rough patch during this virus as many others have, it remains a very interesting pot stock for long term holding. The company hit a high last year north of $135 which was quite a lot considering how quickly it had jumped. But as of March, that number had sunk below $50. Now however, it has been working to bounce back up with its slow and steady growth plans.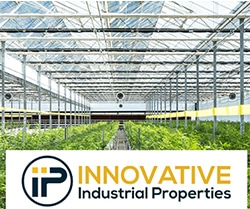 For those who don't know, the company operates as a REIT which means that it purchases properties and then leases them out to those who wish to grow or process cannabis. Its last quarter growth hit as high as 270% quarter over quarter which is very solid. In addition, the company pays out quite a solid dividend to the tune of almost 6%. So for those who are looking for a solid long term play, Innovative Industrial Properties may just be the right pot stock to watch.
---
MAPH Enterprises, LLC | (305) 414-0128 | 1501 Venera Ave, Coral Gables, FL 33146 | new@marijuanastocks.com