As someone that trades & fades the cyclical nature of pot stocks since before there were 30 companies I will say that the market is becoming a bit less choppy the further we get from August. Even though Investors & traders have had a few "come to Jesus" months opportunities and setups are beginning to show up in places we never thought to look. The cycle is real, and we are turning the corner whether you're a bit gun shy or not and bulls will have their day. My concept has not deviated since 2014 and I have a long history of tweets to back this up: October to March is for bulls, mid-March to Late August is for cash positions, PUTs & experienced traders and the last week of August & September is for watching for setups.
When searching for bullish setups ahead of a bull run, it's wise to find stocks holding key support levels. This could be a sign of strength. A sign that investor interest is stepping up acquiring positions ahead of a potential move higher.
ICAN seems to have already began to establish a bullish trend having gained +72% from July to August. A time when the marijuana sector is lagging, ICAN is marching towards nearly +100% gains. This could be a sign of strength and foreshadowing of things to come if the marijuana sector starts to heat up again like it has in previous fall seasons.
But perhaps more importantly, it would appear that support has stepped up to higher levels; a potential sign that investor demand is moving up to higher prices. From April to June, support was in the low $0.30s. But now, after looking at the chart below, one might say support has moved up to the mid $0.40s.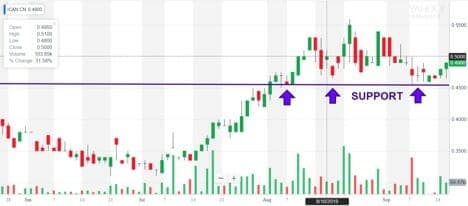 Typically, when traders and investors try to get ahead of an anticipated bull run, they look for stocks that are showing early signs of strength. And the fact that ICAN has already started to move higher and appears to be trading above a clear support level, could be just what they're looking for.
Let's also not forget that Canada is due to legalize cannabis edibles next month and that could be just the spark needed to jolt life back into the sector and create the next big bull run. As the sector heats up, ICAN is definitely a stock you are going to want to keep an eye on.
---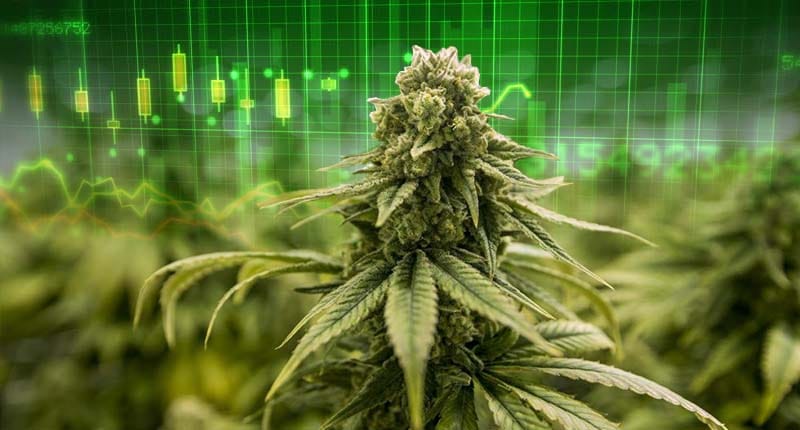 Disclaimer: Pursuant to an agreement between an affiliate of MAPH Enterprises, LLC (owners of MarijuanaStocks.com), Midam Ventures LLC and Integrated Cannabis Company (ICNAF) (ICAN), Midam is being paid $50,000 a month for coverage on Integrated Cannabis Company (ICNAF) (ICAN), for a period from August 19, 2019 to February 19, 2020. Midam Ventures LLC will also receive 150,000 common restricted shares of Integrated Cannabis Company (ICNAF) (ICAN) upfront and another 150,000 common restricted shares in 90 days. We may buy or sell additional shares of Integrated Cannabis Company (ICNAF) (ICAN) in the open market at any time, including before, during or after the Website and Information, to provide public dissemination of favorable Information about Integrated Cannabis Company (ICNAF) (ICAN). PLEASE READ OUR FULL DISCLAIMER HERE
---
MAPH Enterprises, LLC | (305) 414-0128 | 1501 Venera Ave, Coral Gables, FL 33146 | new@marijuanastocks.com