Is It Time To Invest In The Cannabis Industry?
As the top marijuana stocks to invest in continue to climb in the market cannabis investors seem to be adding to their positions at current trading levels. At the present time, cannabis stocks continue to extend their gains in January. Even most Canadian pot stocks are seeing some gains with cannabis companies like Tilray, Inc. (NASDAQ: TLRY) gaining 6% in early morning action. As the stock market continues to push higher setting new records on the major indexes there is a new interest in cannabis stocks from investment firms and fund managers. Actually, more investors are feeling comfortable with having top marijuana stocks to buy in their investment portfolio. Because of this new notoriety, many top cannabis companies have been able to raise capital through stock offerings that have been received well by the market.
[Read More]
Currently, It seems marijuana companies are doubling down on the chances of seeing cannabis reform on the federal level in the U.S. this year. At this point, most cannabis companies have raised capital to be able to fund growth and expansion for the coming years. In other instances, Canadian cannabis companies like Aphria Inc. (NASDAQ: APHA) have begun to establish their entry into the U.S. cannabis market in the future. In detail, Aphria recently acquired one of the largest independent craft brewing companies named Sweetwater Brewing Company. In essence, this could give Aphria the ability to enter the U.S. with cannabis beverages and other derivatives to the U.S. market once it's legal.
Finding The Most Value In Top Pot Stocks In 2021
But with most leading marijuana stocks trading at all-time highs in the market is now the time to look for value in other places? Currently, there are many options for investors trading at lower market value. In essence, some of these cannabis companies could hold more growth potential than their larger predecessors. With this in mind, investors have been looking for the best-performing cannabis companies that have strong growth potential for 2021. Some of these pot stocks that are currently trading under $2 a share could be trading closer to $8-$10 a share by the end of 2021. At the present time, some of these marijuana stocks are gaining momentum in the market. With the intention of finding the best marijuana stocks to buy under $2 let's look at 2 pot stocks making gains in January 2021.
[Read More]
Marijuana Stocks To Watch:
The Valens Company Inc. (OTCQX: VLNCF)
TILT Holdings Inc. (OTCQX: TLLTF)
The Valens Company Inc.
The Valens Company Inc. has gained renewed investor interest in the past few weeks.  In general, Valens is a global leader in the end-to-end development and manufacturing of innovative, cannabinoid-based products. The company is focused on being a leading Canadian and international partner of choice to cannabis brands globally. In detail, Valens offers a variety of products from oral sprays, vape pens, concentrates, beverages, topicals, and natural health products. Additionally,  the company is working on the next generation of products to introduce to the market. In Valens case 2020 was not a great year for the company as far as revenue and growth are concerned. In fact, the company's financials show the company struggling with sales due to the pandemic shutdowns.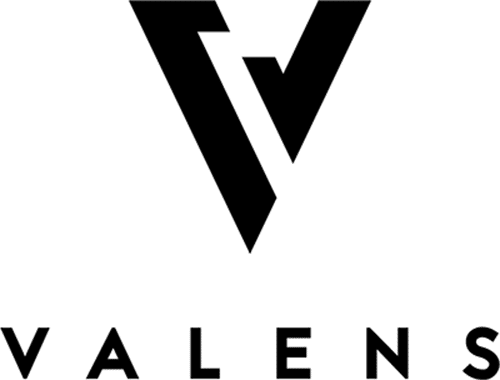 But with the global cannabis market set to grow rapidly in 2021 things could start turning around for the company. In Canada cannabis 2.0 has now begun to flourish and Valens is in a great position to become a leading derivatives manufacturer and distributor as the market grows. Presently Valens manufactures 6 of the top 15 vape brands in Alberta, 4 of the top 20 in Ontario, and 3 of the top brands in British Columbia.
VLNCF stock is up 40% since the start of 2021 giving investors some needed returns on their investment. In reality, VLNCF stock has been able to regain all of the market value lost with the market crash of March 2020. Currently trading at $1.85 VLNCF has a 52-week high of $3.12. As the derivatives market continues to grow within the Canadian market Valens is in a great position to see gains. For this reason, VLNCF stock is a top Canadian marijuana stock to watch for under $2.
[Read More]
TILT Holdings Inc.
TILT Holdings Inc. is a provider of business solutions to cannabis companies building their brand. In general, TILT has a portfolio of companies that provide technology, hardware, cultivation, and production. Currently TILT services many cannabis companies across 35 states in the U.S., Canada, Israel, Mexico, South America, and Europe. In a press release today by TILT the company announced its wholly-owned subsidiary Jupiter Research, LLC obtained an ISO certification for its Quality Management System for medical devices. In detail, this means the company can expand its inhalation business beyond adult-use products. Actually, now TILT can supply the U.S. and European medical cannabis markets with medical-grade inhalation devices. At the present time, the U.S. medical cannabis market is expected to grow by 20% annually. This could give TILT an opportunity to grow alongside medicinal cannabis use.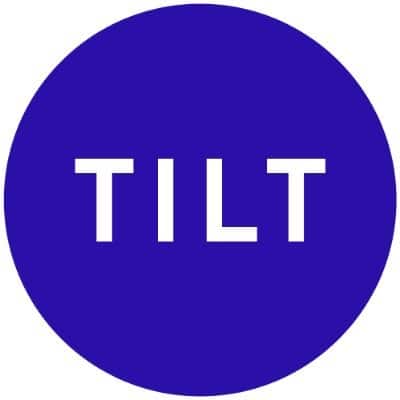 TLLTF stock has climbed over 48.61% since the start of 2021. Currently trading at $0.431 with recent developments the stock could have more upside for 2021. As TILT adds the medicinal market to its business capabilities TLLTF stock could be a marijuana penny stock in 2021.
---
MAPH Enterprises, LLC | (305) 414-0128 | 1501 Venera Ave, Coral Gables, FL 33146 | new@marijuanastocks.com