Are Cannabis Stocks Good For Long-Term Investing?
In reality, most investors that trade marijuana stocks usually do it for short-term positions taking advantage of the cannabis sector's price volatility. But with recent developments in the U.S., some top marijuana stocks in 2021 are starting to have more long-term potential.  In 2020 most marijuana stocks began showing significant gains since the presidential election. This rally has continued through December and now into January. In essence, investors that started positions then are currently sitting on substantial gains. And most analysts are predicting continued revenue growth and expansion for cannabis companies. As long as market sentiment stays positive top pot stocks to buy could have more upward momentum this year.
[Read More]
By definition, long-term investment is holding a position for a year or more. Because of how volatile cannabis stocks can be this could require some resilience from shareholders. But 2020 has shown investors the possible gains from investing in pot stocks. In reality, the way most cannabis stocks are behaving in January investments in late December would put shareholders in a position with double digit percentage gains in the market. At the current moment, top analysts are predicting more gains for the cannabis sector in 2021. Also, in the next five years, U.S. marijuana sales are expected to more than double to $35 billion by 2025 according to New Frontier Data.
Finding Pot Stocks With Dividend Incentives
As investors look at marijuana stocks to buy for the long term one thing becomes apparent. Not many pot stocks to watch give investors incentives for the long hold. In fact, finding a cannabis stock with a dividend for investors is not an easy task. Actually, only a handful of marijuana stocks have them, and they are not from the multi-state operator's group. Currently, if you're looking for a cannabis stock for a long-term position, they would come from the ancillary marijuana stocks. This is due to the infancy of the cannabis industry in the stock market. At the present time, ancillary marijuana stocks have displayed less volatility in the market, traditionally. In addition, they have also given investors substantial gains on investments in 2020.
Generally speaking, some top ancillary marijuana stocks have given investors substantial returns in the past. In detail, marijuana stocks like GrowGeneration Corp. (NASDAQ: GRWG) gave investors a return of over 800% in 2020. The only issue with GrowGen is that it does not have a dividend and with so much recent upside the pot stock could pull back some. With the intention of finding top marijuana stocks that also have a dividend for shareholders let's look at 2 marijuana stocks, investors can buy and hold for the long-term.
[Read More]
Marijuana Stocks To Watch:
Innovative Industrial Properties, Inc. (NYSE: IIPR)
The Scotts Miracle-Gro Company (NYSE: SMG)
Innovative Industrial Properties, Inc.
Innovative Industrial Properties, Inc. is one of the only real estate companies that focuses specifically on the medical use U.S. cannabis industry. The company focuses on acquisitions, ownership, and management of specialized properties for lease programs with state-licensed cannabis operators. Currently, IIP owns 66 properties across 17 states in the U.S. and works with 22 different licensed operators. In 2020 IIP had total revenue in Q3 of $34.3 million an increase of 197% from Q3 of 2019. Las year IIP paid a quarterly dividend of $1.17 per share in October a 10% increase from Q2 2020.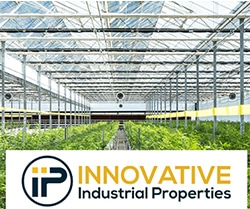 In addition, the company raised its quarterly dividend to $1.24 per share a 6% increase from the previous dividend. Recently IIP signed a long-term lease with Holistic Industries Inc. for a property located in Los Angeles. Currently, IIP has several properties leased to Holistic in Maryland, Massachusetts, Michigan, and Pennsylvania. At the present time, IIP is one of the only companies that work with MSOs in this manner.
IIPR stock gained over 124% in 2020 and is currently trading at $185.44 going into Wednesday the 13th's trading. In 2021 IIP has had some price fluctuation in January's trading so far. It seems like the stock is establishing a new base from current trading levels. Currently, analysts at Tip Ranks have given IIPR stock a 12-month average price target of $200.50 an increase of 8.12% from current levels. As a marijuana stock with incentives for shareholders IIPR stock is one of the best cannabis stocks to watch for long-term investing.
[Read More]
The Scotts Miracle-Gro Company
The Scotts Miracle-Gro Company is one of the largest marketers of branded consumer products for lawn and garden care.  Additionally, the company's wholly-owned subsidiary The Hawthorne Gardening Company is a leading provider of materials used for indoor hydroponic growing. In 2020 Scotts announced record Q4 full-year results driven by strong product demand in both the company's sectors. In detail, Hawthorne's sales increased by68% in Q4 up 61% for the 2020 year. Additionally, Scotts has an annual dividend of $2.48 per share and recently released a payment of a cash dividend of $0.62 per share. As it stands Scotts has shown significant gains since December and continues to give investors incentive for holding their position.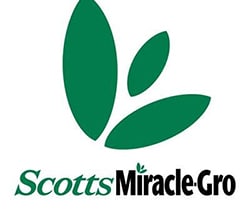 SMG stock is up 13.58% so far in 2021 and continues to show positive momentum. In addition, the stock exposes its shareholders to the cannabis industry and also gives exposure to everyday gardening and agriculture. Currently, analysts at CNN have given SMG stock a 12-month price forecast target price of $250 over 10% from current levels. With this in Mind SMG stock could be a potential candidate for the best marijuana stocks for long-term investments.
---
MAPH Enterprises, LLC | (305) 414-0128 | 1501 Venera Ave, Coral Gables, FL 33146 | new@marijuanastocks.com