Will These Marijuana Stocks See Higher Gains In 2021?
Right now marijuana stocks are a hot topic amongst investors. Due to all the hype around federal cannabis legislation, more people are looking for the best cannabis stocks to invest in. Much of this came to be back in 2020 when the house passed the MORE Act which would essentially decriminalize cannabis on a federal level. Along with support from the Democratic administration, many feel this time around cannabis stands a good chance to be decriminalized on a federal level. If and When this happens analysts feel this may cause pot stocks to rally in the market.
[Read More]
Back in 2020 more states during the presidential election went legal and in 2021 there are more states to follow. The talk behind more states going legal is it will offer more opportunity to abroad markets to tap into the U.S. cannabis industry. In addition to expanding markets more multi-state operators will be able to expand their operations without the fear of breaking any laws.
Yet much of this is still dependant on what happens this year with the MORE Act. However, industry leaders feel it stands a good chance of passing seeing how the Bidens administration is now run by Democrats who are in favor of cannabis legislation. Below are 2 marijuana stocks to watch that may see more gains due to federal cannabis reform.
Top Pot Stocks To Watch
Trulieve Cannabis Corp. (OTC:TCNNF)
Curaleaf Holdings, Inc. (OTC:CURLF)
Trulieve Cannabis Corp.
Trulieve Cannabis Corp. is one of the more well known MSO marijuana stocks. As well it is a vertically integrated company with a seed to sale business operation. What some might not know is Trulieve Cannabis Corp. is the first fully licensed medical cannabis company in the State of Florida. Currently, Trulieve is also the biggest dispensary chain in Florida. During mid-2020 and on into the new year TCNNF stock has been able to pick up more momentum. During this past October, TCNNF stock started to trade up in the market with a 27% increase during that time.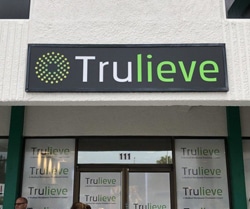 TCNNF stock didn't stop there back in November the company shot up again posting gains of 20%. Pushing forward from December to January 15th TCNNF stock saw gains of 43% over that month and half time period. Furthermore during this time, TCNNF stock hit new all-time highs back on January 13th. Although slightly down from this point the company is doing a good job of maintaining momentum.
[Read More] Are These Marijuana Stocks A Good Investment? 2 Pot Stocks To Watch This Week
In recent news, the company recently announced the opening of its second dispensary in Gainsville Florida. This is the company's 76th store nationwide and with this new store, it only progresses the expansion of Trulieve even further.
"2020 presented challenges, but Trulieve focused on patient-driven customer service and organic growth to ensure access and product innovation, and that's what our continued focus will be for 2021," said Trulieve CEO Kim Rivers. "We look forward to building relationships with our Truliever community in Gainesville for many years to come."
Curaleaf Holdings, Inc.
Curaleaf Holdings, Inc. is one of many marijuana stocks that have been battling its fair share of market volatility. The company just like Trulieve is one of Floridas premier cannabis dispensaries. As well they are also vertically integrated in addition to having their own cannabis product line. Currently, Curaleaf is operational in 23 states with 96 dispensaries.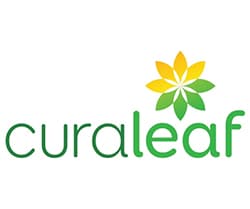 In addition to this, the company has a stacked team of 3000 employees to help run its operations. Over the last 3 months, the company has performed well in the market. Looking back in October CURLF stock battled through market volatility as the company began to trade up. For the month of October, CURFL stock shot up by 30%. This was a good push in the market that showed investors why the company continues to be a pot stock to watch.
[Read More] 3 Marijuana Stocks To Watch For Gains Next Week
For the month of November CURLF stock dipped slightly in the middle of the month but was still able to post a small 9% gain for the month. For December CURLF stock once again fought its way through market volatility for a subtle monthly gain of 8%. From the start of the first trading day of the new year to January 15th CURLF stock is up 20%. In addition to this recent increase CURLF stock reached new all times back on January 16.
Final Thoughts On CURLF Stock
So far for the new year, the company has been displaying growth potential in a way that has been capturing the attention of more investors. In recent news, the company announced it has successfully completed a new $50 million, three-year secured revolving credit facility. The net profits from this deal are supposed to be used to finance capital expenses to support future growth initiatives. As well as potential acquisitions, for general corporate purposes.
---
MAPH Enterprises, LLC | (305) 414-0128 | 1501 Venera Ave, Coral Gables, FL 33146 | new@marijuanastocks.com