Chuck Schumer Defends Cannabis Legislation To The Senate On 4/20
With the cannabis industry pushing for better marijuana reform, the House has yet again passed the SAFE Banking Act. This would allow for banks to work with cannabis businesses without fear of facing federal penalties. Marijuana businesses need access to real banking especially working in an all-cash industry. This would allow for many businesses in the cannabis sector to progress even more. With yesterday's passing of this legislation, some pot stocks seem to be performing a bit better.
At times when the industry receives good news particularly dealing with improving laws, it can positively impact how a cannabis stock can trade. Right now there is big push and support behind overall cannabis reform in the united states. Senate Majority Leader Chuck Schumer on the biggest day in the cannabis community has spent his time on 4/20 by further pushing his stance of ending cannabis prohibition on the senate floor.
Chuck Schumer explained on the Senate floor this 420 "a very unofficial American holiday," and the occasion is "as appropriate a time as any to take a hard look at our laws that have over-criminalized the use of marijuana and put it on a par with heroin, LSD and other narcotics that bear little or no resemblance in their effect either on individuals or on society more broadly."
"The war on drugs has too often been a war on people, particularly people of color," Schumer said. "Hopefully the next time this unofficial holiday 4/20 rolls around, our country will have made progress in addressing the massive over-criminalization of marijuana in a meaningful and comprehensive way."
The Cannabis Industry May Finally End Federal Prohibition
And to that degree, Schumer spoke on the job he is doing to push for ending cannabis prohibition. All while Senate Finance Committee Chairman Ron Wyden and Sen. Cory Booker compose a piece of legislation to federally legalize cannabis. Which he mentioned will be introduced "in the near future."
The Senate Majority Leader discussed with a cannabis publication that the legislation will be comprehensive. As well that legislators are working to include other improvements to the bill. For instance such as implementing specific protections for financial institutions that work with state-legal marijuana businesses.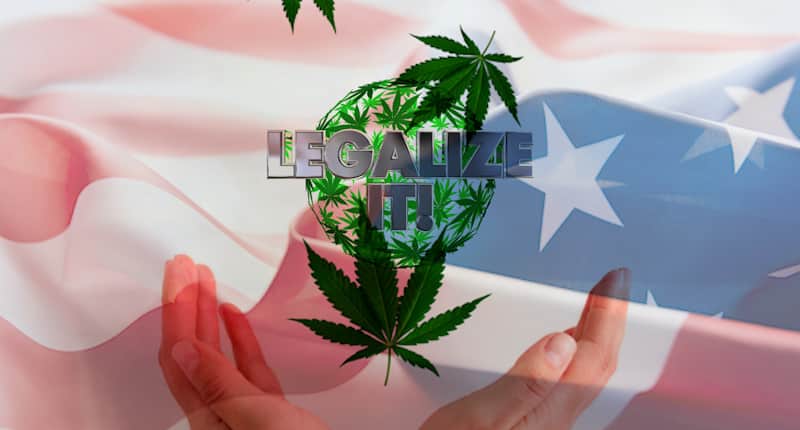 "It's time for a change. I believe the time has come to end the federal prohibition on marijuana in this country," he said in the new remarks from the floor. "In state after state through ballot initiatives and constitutional amendments, the American people are sending a clear message that they want this policy changed."
Looking past legalizing cannabis federally, Schumer mentioned that the bill he and his associates are working on will "ensure restorative justice, public health and implement responsible taxes and regulations,. This is close to what New York legislators attempted to accomplish when the state went legal just a short while ago. The senator also stated that this past week the legalization bill they're working on will be taken to the floor of his chamber "soon."
[Read More]
Pushing For Better Cannabis Reform From Political Leaders
Schumer, Wyden, and Booker initially started their push for better cannabis legislation by holding a meeting earlier this year. This meeting involved representatives from a mixture of support groups. This was done to obtain feedback on the best way to effectively achieve cannabis reform.
Schumer back in March said he will seek to decrease the ability of large alcohol and tobacco companies to overthrow the industry.
Rather, it will solely focus on small businesses. Particularly those run by people from areas most impacted by the war on drugs. Also, there would be a focus on "justice, justice, justice—as well as freedom," he stated. He also advised voters to reach out to their congressional representatives and tell them that "this is long overdue."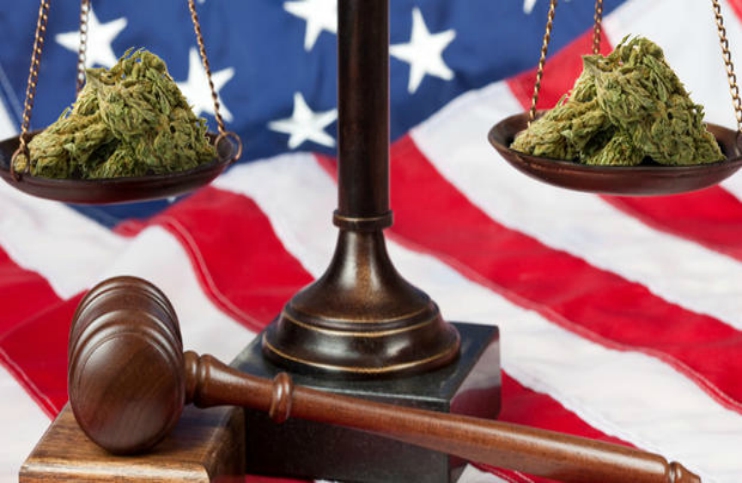 Coming out of the House, Judiciary Chairman Jerrold Nadler made comments on his intentions to reintroduced his legalization bill. This bill is the Marijuana Opportunity, Reinvestment and Expungement. The MORE Act back in 2020 made it through the chamber. Yet it did not advance in the Senate under GOP control.
Currently the Democrats in control of both chambers, which is a good sign for the industry. In addition to the White House, where there is great hope that broad reform is possible in this Congress. Furthermore, Press Secretary Jen Psaki spoke on the matter back in March. She said President Biden's support for the adult-use legalization "has not changed,". What this means is he still stands in opposition to cannabis reform.
---
MAPH Enterprises, LLC | (305) 414-0128 | 1501 Venera Ave, Coral Gables, FL 33146 | new@marijuanastocks.com