Cannabis Stocks Heading Into February 2021
Marijuana stocks saw some pullback in last week's trading giving investors a chance to find some top cannabis stocks at lower market value. Currently, the stock market has had some issues with investor restrictions on the popular Robinhood app and some marijuana stocks have been affected.  On Friday, January 29th popular pot stocks like Sundial Growers Inc. (NASDAQ: SNDL) saw buying restrictions during the trading day ultimately hindering how the stock performed that day.
At the present time, Robinhood is seeing the backlash from the restrictions it placed on some stocks and the SEC is investigating the matter. As we head into February most marijuana stocks have established new highs in 2021 during the first 3 weeks of trading in January. Actually, this could be a marker as to where some of these pot stocks could go with better market sentiment.
In reality, cannabis stocks have had substantial upward momentum since the presidential election in November. In addition, most cannabis companies have expanded in 2020 and have begun 2021 growing their presence in key cannabis markets across the U.S. Because of recent expansions most top marijuana companies are expecting increases in revenue during 2021. In essence, this could translate to more gains in the stock market as things progress.
Marijuana Stocks And Market Volatility
Currently, investors have to keep in mind that marijuana stocks are known to be some of the most volatile stocks in the market. Actually, this volatility could be seen in January 2021 trading with the first 3 weeks showing substantial upward momentum. And the last week wiping out most of those gains in the market.
For this reason, marijuana stocks have always been appealing to day traders and swing traders that take advantage of the price fluctuations in the market. But for long-term investing in cannabis stocks, there could be better options than the pure-play marijuana stocks.
Comparatively, ancillary marijuana stocks have historically shown less market volatility in the market. By definition, ancillary marijuana companies are those companies that support the cannabis industry but do not actually work with the cannabis plant. In 2020 some of these marijuana stocks saw more gains in the market than the MSO pot stocks. With this in mind let's take a look at 2 leading marijuana stocks that could have the potential for gains in 2021.
Read More
Marijuana Stocks To Watch:
GrowGeneration Corp. (NASDAQ: GRWG)
The Scotts Miracle-Gro Company (NYSE: SMG)
GrowGeneration Corp.
GrowGeneration Corp. is one of the largest hydroponics suppliers in the U.S. with 40 retail and distribution centers nationwide. In detail, the company has strategic partnerships with the biggest brand names in the industry. Actually, GrowGen offers many services for commercial and individual hydroponic growers. On January 11th GrowGen preannounced the record full-year 2020 revenue and increased its preliminary 2021 guidance. Specifically, GrowGen has a record 2020 revenue of $192 million up 140% from the year prior. Additionally, the company raised 2021 revenue guidance to $335-$350 million. In 2021 GrowGen projects to have 55 garden Centers operational during the year.
In a statement by GrowGen CEO Darren Lampert, he says," We delivered strong shareholder value in 2020, with triple-digit revenue growth despite unprecedented challenges and an uncertain environment. This growth came through strategic acquisitions of best-in-class hydroponic stores, exceptional same-store sales growth, and the expansion of our omnichannel and private label offerings – a strategy we will accelerate this year."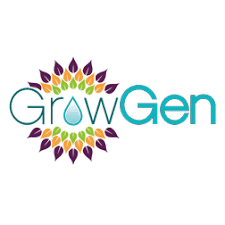 GRWG stock is up 7.36% year-to-date and a 52-week high of $53.86 on January 11th trading. Closing trading on January 29th at $43.19 per share the pot stock lost some value in last week's trading. Currently, 7 analysts at CNN Business are offering a 12-month price forecast of $58 a 34.32% gain for current levels. Because GRWG stock has been losing some market value it could be time to add this top cannabis stock to your February watchlist.
[Read More]  2 Marijuana Stocks To Watch This Friday For Possible Gains
The Scotts Miracle-Gro Company
The Scotts Miracle-Gro Company is one of the world's largest marketers of branded consumer lawn and gardening products. Through its wholly-owned subsidiary Hawthorne Gardening the company has become a leader in indoor and hydroponic growing products in the U.S. During 2020 Scott's reported record Q4 and full-year results driven by strong product demand. In the U.S. consumer sales increased by 90% in Q4. Additionally, Hawthorne's sales increased by 61% for the full year to $1.08 billion due to strong demand.
SMG stock seems like a better option for long-term investment in the cannabis sector because it is one of the rare pot stocks that provides a dividend for shareholders. On January 25th Scott's announced it has approved the payment of a cash dividend of $0.62 per share.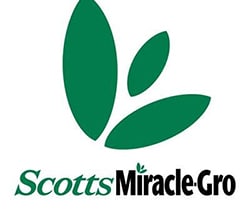 In fact, the dividend is payable on Wednesday, March 10th. SMG stock closed trading on January 29th at $221.41 per share.  Currently, analysts at TipRanks are giving SMG stock a 12-month price target of $260.67 per share. Actually, this would be a 17.73% gain from current levels. With this in mind, SMG stock is a top marijuana stock to watch for long-term investing.
[Read More]  Marijuana Stocks That Could See Gains In February
---
MAPH Enterprises, LLC | (305) 414-0128 | 1501 Venera Ave, Coral Gables, FL 33146 | new@marijuanastocks.com