Canadian Cannabis Stocks Rally
As the market takes a downturn to close out January Canadian marijuana stocks seem to be holding on to gains in the month. Actually, cannabis industry leaders like Canopy Growth Corp. (NASDAQ: CGC) gained 6.5% in trading on January 27th. In November of 2020 Canadian cannabis sales saw an increase of 93% when compared to the same month sales in 2019.
Although sales fell slightly from September dropping 3.2% to $203.32 million, they have managed to beat estimates from Hifyre IQ which were $193.69 million. Many investors believe Canadian marijuana companies will soon be able to enter the U.S. cannabis market gaining exposure to one of the fastest-growing markets in the world. As U.S. marijuana stocks give back most of the gains, they have seen in January the Canadian sector is holding strong.
Canadian cannabis companies made many changes to their business models in 2020 attempting to align supply and demand and cut costs to improve the bottom line. So far this has had a positive impact on the companies. And when companies like Aphria Inc. (NASDAQ: APHA) release record Q2 fiscal 2021 results the entire Canadian sector rallied around the news. In Canada, many cannabis companies are positioning themselves to enter the U.S. cannabis markets as soon as it's federally legal.
Canadian Cannabis Company Grow Globally
In essence, they have been doing this through mergers and acquisitions and investing in U.S. cannabis companies to gain exposure to the U.S. marijuana industry. In addition, Canadian marijuana companies are also expanding their global network as well. Many Canadian cannabis companies have continued to establish new agreements in Europe creating opportunities to grow.  While these companies are currently building their ability to increase revenue it is having a positive effect on market performance.
In January most Canadian pot stocks have seen double-digit percentage gains for the month. Some have managed to climb over 100% in the same time period. So, should you look for Canadian cannabis stocks to add to your portfolio? As federal reform becomes something tangible for 2021 Canadian cannabis companies could continue to grow and expand. New agreements in the EU could also impact these global companies. For the purpose of finding the top Canadian cannabis stocks to invest in lest take a look at 2 marijuana stocks with potential gains in the future.
Read More
Marijuana Stocks To Watch:
Aurora Cannabis Inc. (NYSE: ACB)
Cronos Group Inc. (NASDAQ: CRON)
Aurora Cannabis Inc.
Aurora Cannabis Inc. is a Canadian company defining the future of cannabinoids worldwide. The company is a global leader in the cannabis industry serving both medical and adult-use markets globally. Currently, Aurora provides a long list of branded products and continues to be an industry leader in the medical and recreational markets. The company has been working on improving its balance sheet in 2020 focusing on long-term sustainable revenue growth.
In addition, Aurora has aligned production volumes to current sales adopting a more agile variable cost model. Aurora also reported Q1 fiscal 2021 results showing net revenue of $67.8 million with an adjusted gross margin of 48%. Recently Aurora announced it has entered into an agreement with MedReleaf Australia signing a five-year supply agreement. In detail, MedReleaf will act as the exclusive supplier in Australia of Aurora's top three cannabis brands. Currently, Aurora owns 10% of MedReleaf Australia and the agreement will extend the availability of high-quality medical cannabis.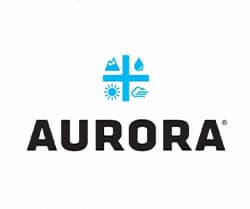 ACB stock is up 34.90% year-to-date and closed trading on January 27th at $11.21 per share. Currently, analysts at TipRanks have a 12-month price target of $8.78 for ACB stock. In essence, this would be a 21.61% decrease from the current market value. As things progress in Canada and Europe as far as the cannabis industry is concerned ACB stock could see gains in the future. With this in mind, ACB stock is a top Canadian marijuana stock to watch going into February.
[Read More] Are These Marijuana Stocks On Your Radar? 2 Cannabis Stocks To Watch Under $3
Cronos Group Inc.
Cronos Group Inc. is an innovative global cannabis company that has international production and distribution across five continents. Currently, Cronos has built and an extensive portfolio of cannabis brands that include PEACE NATURALS, COVE, Spinach, Lord Jones, and Happy Dance.
In 2020 Cronos reported Q3 results showing net revenue of $11.4 million and an increase of $5.6 million from Q3 2019. The company attributes this increase to growth in the adult-use Canadian cannabis market. Additionally, Cronos has also seen growth in the Israeli medical cannabis market. Also, important the company reported an operating loss of $41.2 million in Q3 2020 an increase of $10.5 million from Q3 of 2019.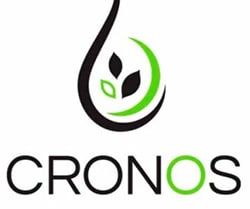 CRON stock is up 49.21% since the beginning of 2021 closing trading on January 27th at #10.36 per share. At the present time, analysts at MarketBeat have given CRON stock a consensus price target of $8.19. In essence, this would be a decrease of 20.8% from current levels. As Cronos continues its global expansion and increases its presence in Canada it could have potential gains. For this reason, CRON stock is a Canadian cannabis stock to watch for February.
[Read More] 2 Top Marijuana Stocks Go Head To Head In Federal Court
---
MAPH Enterprises, LLC | (305) 414-0128 | 1501 Venera Ave, Coral Gables, FL 33146 | new@marijuanastocks.com