Will Jamaica Be Able To Recover From Its Current Cannabis Shortage?
The cannabis industry is made or broken by the amount of cannabis and cannabis products that are sold. This can also affect how certain cannabis stocks perform in the market. If a cannabis business is having issues with its inventory it has the potential to impact how a marijuana stock may trade.
In recent cannabis news, Jamaica has reported a shortage of cannabis. Right now in Jamaica, there is an increase in the demand for more cannabis that farmers are having trouble fulfilling. Due to having fewer pot farmers, Jamaica is running into a shortage of cannabis. Experts say this current drought the worst they've seen.
"It's a cultural embarrassment," said Triston Thompson, chief opportunity explorer for Tacaya, a consulting and brokerage firm for the country's nascent legal cannabis industry.
Back in 2015 right after the island decriminalized cannabis it was the start of Jamaica's legal cannabis industry. The island for a long time has had a connection with marijuana through reggae music and Rastafarianism. Which was made more popular through the ways of artist and activist Bob Marley. As it stands the cannabis laws in Jamaica are as follows. If a person is found with 2 ounces or less will have to pay a small penalty.
After you pay the fine there will be no arrest or issues with having a criminal record. In addition to this, the way the laws are set up people can grow up to 5 plants. Also, Rastafarians are legally allowed to use cannabis for religious purposes. Yet because of the lack of enforcement by police tourists and locals continue to purchase marijuana. Yet it can be a bit more costly than buying from a farmer.
Will Cannabis In Jamaica Continue to Thrive As An Industry?
This past year there was heavy rainfall that caused the destruction of many pot farms across the island. Shortly after hurricane season, many cannabis fields were impacted by the drought that soon followed. According to the pot farmers of the island, a large amount of money was lost in the process.
"It destroyed everything," said Daneyel Bozra, who grows marijuana in the southwest part of Jamaica, in a historical village called Accompong founded by escaped 18th-century slaves known as Maroons.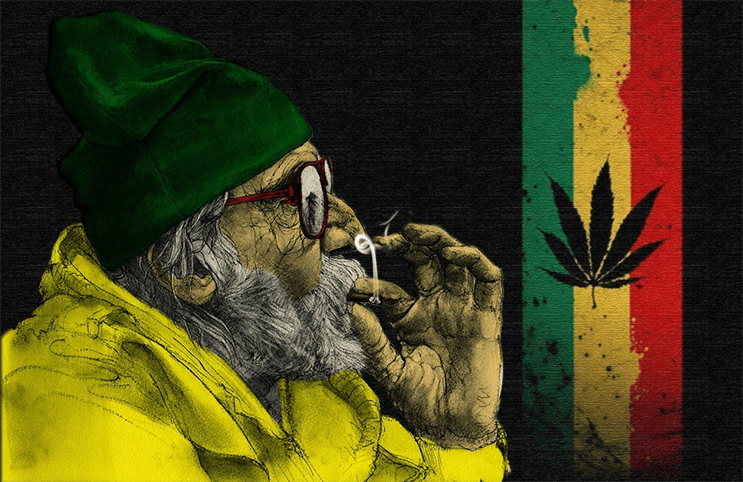 In the midst of the drought having Covid restriction made things even more difficult. These restrictions include curfews which made farming almost impossible due to how farmers tend to their crops. To reach the cannabis fields requires farmers to travel off-road by foot. In addition to this, a farmer must travel to a water source like a well to feed crops. However due to the curfew in place they were not able to do so.
This caused many fields to unattended and some to even die off. Furthermore, some activists feel that Jamaica's cannabis laws along with this pandemic has contributed to the increase in cannabis demand.
"Last year was the worst year. … We've never had this amount of loss," Cannabis farmer Kenrick Thompson said. "It's something so laughable that cannabis is short in Jamaica."
[Read More]
Is Jamaica's Cannabis Industry At A Stand Still
CEO of Jamaica's Ganja Growers and Producers Association Paul Burke shed some light on the matter. He said now that Jamaica allows for small amounts of cannabis people are less afraid of legal issues. He also stated that some traditional cannabis farmers have made the choice to stop cultivating. This is because those farmers are not able to meet the specifications for the legal market. All while the police continue to destroy what Pual Burke described as "good ganja fields."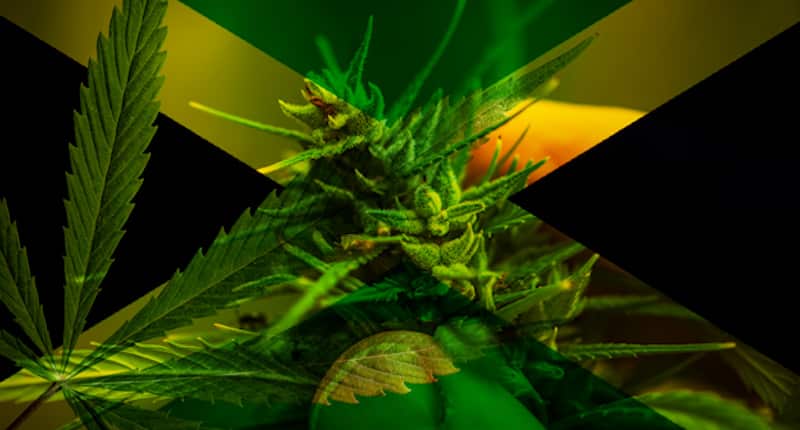 Currently, Jamaica's Cannabis Licensing Authority has approved over 70 licenses to 29 farmers for transportation processing and retail. These farmers have said there is not much of a drought in the legal industry. Yet cultivators and supporting activists have said cannabis sold from weed houses are not in reach for others. As well the price for cannabis in legal shops is ten times as costly as buying off the street.
Will Jamaica Have To Out Source Its Cannabis
With Jamaica having issues with cannabis demand will this cause the island to import its cannabis. Around the globe, there are outside markets that may be able to help Jamaica. This would be good in the event they can not pick up cannabis production. For example with Cannada legalizing cannabis completely, it makes for helping other markets like Jamaica easier.
The bigger issue with importing cannabis to Jamaica from outside markets is the current laws. If Jamaica continues to have issues with its cannabis demand the island may have to rethink its current laws. With Jamaica going fully legal, it will allow for other industries to import cannabis in a time of drought. So in conclusion Jamaica is working to resolve these issues so it can continue to prosper with its cannabis cultivation.
---
MAPH Enterprises, LLC | (305) 414-0128 | 1501 Venera Ave, Coral Gables, FL 33146 | new@marijuanastocks.com