Do These Marijuana Stocks Excite Investors
With Joe Biden being taking office this has caused more positive sentiment for marijuana stocks. Mainly because the House and the Senate are now run by Democrats. Which are more in support of cannabis legalization. Over the past several months the cannabis stocks have seen a nice rally in trading. In addition to the new Administration, the hope for federal cannabis reform has piqued investor's interest. The first week of February the cannabis sector had a nice upward push in the market. With this upward trading, some cannabis stocks were able to reach new all-time highs. This has caused many to search for the best marijuana stocks to buy with the most value.
However, when determining value it isn't always based on market performance. Meaning because of how volatile the cannabis sector can be finding the most value can be tricky. For instance, you may think by seeing a certain marijuana stock up at the momentum that it holds value. Yet sometimes with volatility better plays may be down at the moment giving investors a chance to get in a good entry point. However, when it comes to finding value overall in a volatile market it boils down to your trading style.
Some traders may have found value in a stock that was down for a while before bouncing for a day or 2. Having a trading strategy along with some good due diligence is a system that can help you find the most value. So far in 2021, many marijuana stocks by market performance have shown to have good value. Although things can change it's best to get an understanding of the overall cannabis sector to know how to build a portfolio with the most value. The cannabis stocks below may offer some investors value in 2021.
Cannabis Stocks To Watch This Month
Planet 13 Holdings Inc. (OTC:PLNHF)
Trulieve Cannabis Corp. (OTC:TCNNF)
Neptune Wellness Solutions Inc. (NASDAQ:NEPT)
Planet 13 Holdings Inc
Planet 13 Holdings Inc is a vertically integrated cannabis company based in Nevada. This popular marijuana stock is best known for its aptly titled cannabis superstore. In recent news, the company announced it has received all building permits to begin building its new Superstore in OC California. In addition to building a new cannabis store inside of this new development will also be an Entertainment Complex.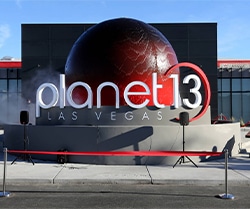 Over the last month of trading, PLNHF stock has given investors more reasons to pay attention. Although PLNHF closed out January on a downtrend. However so far in February PLNHF stock has started to pick up in trading. In February PLNHF has made current gains of 16 percent with the possibility to go even higher. This current increase in trading could be a sign to keep PLNHF as a marijuana stock to watch in 2021.
[Read More]
Trulieve Cannabis Corp
Trulieve Cannabis Corp is not only one of the top-performing marijuana stocks they are Florida's premier cannabis dispensary. During this pandemic, the company was able to remain profitable and continue its expansion by opening new dispensaries. On February 3rd the company announced the expansion of its Blue River™ extracts lineup with Cold Cure Live Rosin. Which is only used with Truelieves top-shelf cannabis and then sold throughout Trulieve dispensaries in Florida. This new product only adds to the portfolio of quality cannabis products the company offers.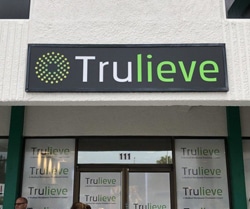 Looking back at the last 2 months of trading TCNNF stock has been able to continue to build more momentum. For the month of January TCNNF stock was able to produce some solid gains. During this time TCNNF stock made 19 percent gains with a slight dip to close the month. In February TCNNF stock was able to reach new all-time highs. Many investors feel the company could be a potential cannabis stock to buy this year as the company keeps trading up.
Neptune Wellness Solutions Inc.
Neptune Wellness Solutions Inc. has been one of the more interesting cannabis stocks to watch. This is mostly due to how the company has battled market volatility to push up in the market. Neptune runs its business as an integrated health and wellness company. The company also provides turnkey product development. As well as supply chain solutions to businesses and government customers in the cannabis industry and outside sectors.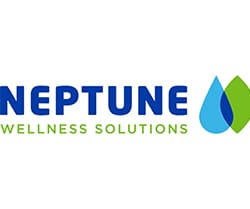 Back in January NEPT stock was able to catch some much-needed momentum and started to trade up in the market. In the first 2 weeks of the new year, NEPT stock shot up by 23 percent. For the entire month of January NEPT stock saw gains of 9 percent. In addition to this increase in trading, NEPT stock has continued to push up in the market. In February NEPT stock is currently up 21 percent 21 in the market. This current price movement is showing investors that even in a volatile market NEPT stock is still a possible marijuana stock to buy.
---
MAPH Enterprises, LLC | (305) 414-0128 | 1501 Venera Ave, Coral Gables, FL 33146 | new@marijuanastocks.com