Will These 3 Cannabis Stocks Give Investors More Market Value
Currently, in 2021, there has been more money invested in marijuana stocks and the industry as a whole. As the cannabis industry gears up for the potential of federal cannabis reform there is great excitement behind it. Because of this investors have been making sure they don't miss a good opportunity. This positive sentiment has created some more upward momentum causing some marijuana stocks to reach new all-time highs.
Yet some feel as the industry gets more regulated what will happen to cannabis stocks and the industry overall. For example, how will smaller cannabis companies survive in a bigger market that's dominated by the bigger players? Things that may impact this are how much debt the company has and are they profitable enough to survive.
Also with things becoming more mainstream for the cannabis industry will certain marijuana stocks lose value in the market. Other investors and analysts hope not and believe it may actually reach new levels in the market. The cannabis industry is still a fairly young industry that's quickly maturing. Some regions in the U.S. have already broken past $1 billion in legal cannabis sales.
Cannabis Industry And Market Updates
In 2021 over 10 states are looking to pass some form of cannabis legislation. This would help to bring in more revenue for the U.S. cannabis industry. As well when more cannabis companies sell more products most times it yields positive earnings reports. When a cannabis company shows positive results it can reflect well for how a cannabis trades. From the start of the new year, marijuana stocks have been performing well with consistent market momentum. As things, progress for the cannabis sector marijuana stocks may see even bigger gains in the near future. The cannabis stocks below maybe some plays to look out for.
Marijuana Stocks To Watch In 2021
HEXO Corp. (NYSE:HEXO)
MedMen Enterprises Inc. (OTC:MMNFF)
Innovative Industrial Properties, Inc. (NYSE:IIPR)
HEXO Corp.
HEXO Corp. has been one of the many cannabis stocks that over the last few months has started to trade up in the market. For most of 2020, the company had a bit of trouble increasing market momentum. During that time it HEXO stock started its downward trend in addition to trading sideways. Now in 2021, the company is starting to see a bit of an uptick in trading. HEXO stock's initial rise in trading started at the beginning of 2021.
For the entire month of January, HEXO stock had a 58 percent increase in trading. Although down from 2019 highs HEXO's current uptrend may be the start of the company finding more consistent momentum. In February HEXO stock was able to keep climbing and see current gains of 38 percent. This upward push has made some investors possibly consider HEXO stock as a marijuana stock to buy in 2021. In recent news, the company announced that it has appointed Charles Bowman as General Manager of its US operations, effective immediately.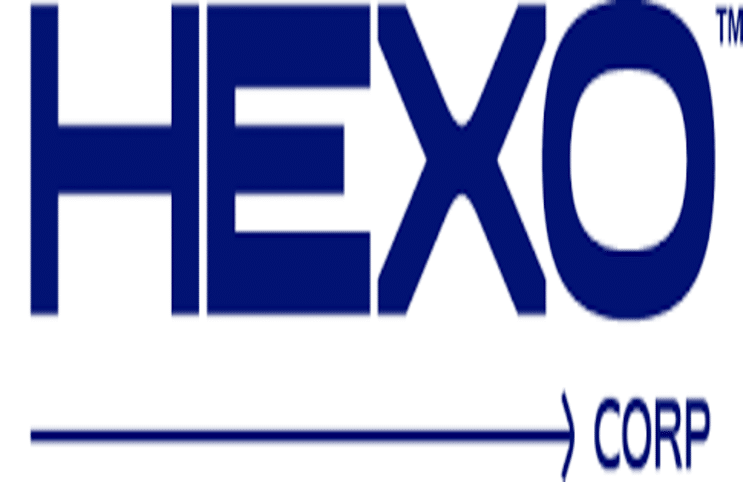 "Charlie's extensive experience in commercial growth and operations will be instrumental as we continue to expand our footprint in the US. We are excited to bring such established leadership to the team as we ramp up to support the growth initiatives of Truss CBD USA, our joint venture with Molson Coors, and for potential non-beverage CPG partners with whom we are in ongoing discussions," said HEXO CEO and co-founder Sebastien St-Louis.
[Read More]
MedMen Enterprises Inc.
Since the end of 2019 MedMen Enterprises Inc. is one of a handful of cannabis stock that has dropped in trading. Similar to HEXO Corp. MMNFF stock for all of 2020 traded sideways during that time. Just like many other cannabis stocks, the new year has brought on some much-needed momentum. Back in 2020, the company had great trouble with trading outside a few small spikes during that time. The start of 2021 has given marijuana stocks a nice initial push to start the year.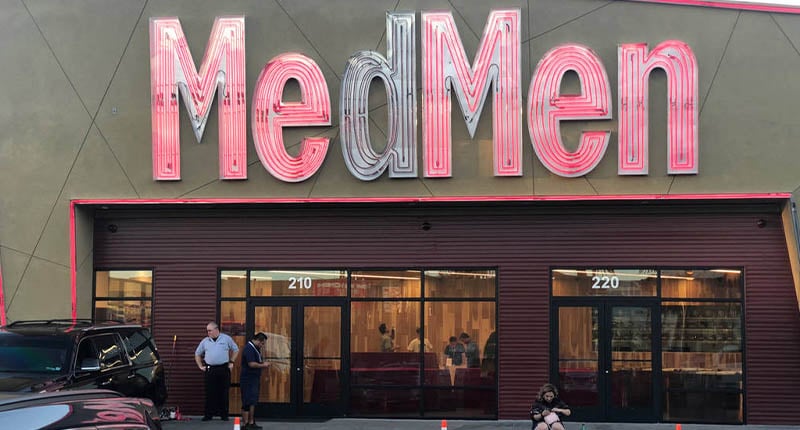 In January MMNFF stock still faced a bit of sideways trading but so far in February trading has picked up by 303 percent. Now it's going to take more than one good day of trading to convince investors about this marijuana stock. Yet if the company can sustain some type of consistent upward push maybe by the mid to end of 2021 MMNFF stock will once again be a marijuana stock to
Innovative Industrial Properties, Inc.
Innovative Industrial Properties, Inc. is one of few companies whose business is cannabis real estate. The company operates as REIT or real estate investment trust. Innovative Industrial Properties, purchases properties that are then leased to state-licensed cannabis operators. Throughout the last few months of trading IIPR stock has picked up a great deal of market momentum. Starting back from mid-October 2020 was the initial uptick for IIPR stock.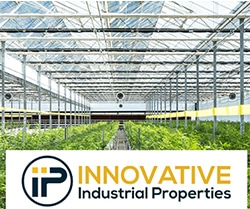 During January's trading IIPR stock was able to sustain its upward push to produce 5 percent gains. However, looking back a bit further from The start of December to the end of January IIPR stock price increased by 21 percent. Now that February is here IIPR stock has continued to climb. Overall for trading in February IIPR stock is currently up 10 percent. In addition to being up during trading on February 8th IIPR stock has hit new all-time highs. Since back in 2020 and now in 2021 IIPR has shown investors why the company continues to be a marijuana stock to watch.
---
MAPH Enterprises, LLC | (305) 414-0128 | 1501 Venera Ave, Coral Gables, FL 33146 | new@marijuanastocks.com