Cannabis Stocks Continue To Show Momentum In February
As marijuana stocks continue to see gains in the market traders are seeing substantial returns from their cannabis investments. Since the beginning of 2021, the cannabis sector has been on an upward trajectory that has brought most pot stocks to new highs in the market. Although this has been great for cannabis investors that have established positions earlier. In essence, it could make it difficult to find value in marijuana stocks at the current moment.
On February 10th Canadian cannabis stocks like Tilray Inc. (NASDAQ: TLRY) gained over 50% in the trading session. As it stands TLRY stock is one of the marijuana stocks that has become the focus of Reddit investors this week. Because of this TLRY stock could see more upward momentum in February. Generally, this could create more market volatility in the stock's movement making it a focus for swing traders.
At the present time, the cannabis industry represents one of the fastest-growing markets of modern-day. With many analysts predicting cannabis sales will more than double in the next five years it could be time to find the best marijuana stocks to invest in for 2021. In general marijuana stocks have been known for extreme market volatility in the past. Although currently massive gains have masked pot stock volatility it should always be in the back of your mind as a cannabis investor. This is especially important if you're a trader thinking of investing in marijuana stocks for the long-term.
Cannabis Market Expansion and Under The Radar Marijuana Companies
With the cannabis industry expanding in the U.S. and across the world some marijuana companies with potential gains might be flying under the radar. As excitement for the Canadian sector grows American cannabis companies are establishing their market share in the sector. In 2020 these companies have shown revenue growth potential and placed themselves in key growth markets.
With the future looking promising for the cannabis industry, it may be time to research these companies for market potential. Doing your own due diligence is always important before starting a position. Cannabis investors should always look into a company's financials and future plans before making an investment. With this in mind, let's take a look at 2 marijuana stocks that are showing growth potential for 2021.
Read More
Marijuana Stocks To Watch:
Ayr Strategies Inc. (OTC: AYRWF)
Vireo Health International, Inc. (OTC: VREOF)
Ayr Strategies Inc.
Ayr Strategies Inc. is a vertically integrated U.S. multistate cannabis operator that has been expanding in high growth markets. In 2020 Ayr made some strategic acquisitions that have put the company in key growth markets throughout the U.S. To elaborate, on December 22, 2020, Ayr announced a proposed acquisition of Liberty Health Sciences Inc. (OTC: LHSIF) a vertically integrated operator in Florida. With the acquisition, Ayr will obtain assets from Liberty that include a 387-acre cultivation campus with a 300,000 sq. ft. production facility in Gainesville, Fl. In addition, Ayr will have 28 open retail dispensaries, 7 completed and ready to open, and 7 other locations under construction.
Another acquisition in the same press release gave Ayr one of the 12 existing licenses in the state of New Jersey. With the purchase of Garden State Dispensary Ayr acquired 3 open dispensaries as well as a 30,000 sq. ft. cultivation and production facility. Also, in December Ayr completed the acquisition of CannTech PA in Pennsylvania which will give it a 143,000 sq. ft. cultivation and processing facility, and six dispensary license permits throughout the state. Recently on January 27th Ayr also acquired an interest in Blue Camo, LLC. A vertically integrated operation in Arizona. Some key assets obtained include 3 Oasis branded dispensaries in the greater Phoenix area, and 2 cultivation and processing facilities. This recent expansion could mean future growth for Ayr in the U.S. cannabis market.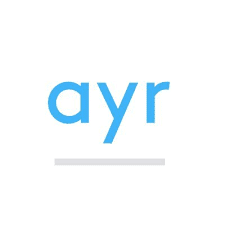 AYRWF Stock Performance
AYRWF stock is up 21.13% since the start of 2021 with a 52-week high of $32.55 on February 10th. Currently AYRWF stock is at $30.27 as of the close on February 10th. At the present time, analysts at MarketRank are giving the stock a consensus price target of $34.86. As the cannabis market continues to grow Ayr looks like it is establishing its footprint in the B.S. For this reason, AYRWF stock is a marijuana stock to watch for growth potential.
[Read More] Best Performing Canadian Marijuana Stocks In 2021
Vireo Health International, Inc
Vireo Health International, Inc a physician-led cannabis company has been focusing on the best technology, science, and engineering to bring to the cannabis industry. The company manufactures branded cannabis products at state-of-the-art cultivation facilities. Additionally, Vireo has a growing network of Green Goods retail locations and third-party dispensaries for distribution. Currently, Vireo has 16 dispensaries in 5 key markets nationwide and holds additional retail licenses in another four states.
Earlier this month on February 10th the company announced the opening of 2 medical cannabis centers in Minnesota. With the addition of the 2 locations, Vireo now has 8 total locations in Minnesota. Coupled with new openings Vireo also completed a full rebranding of the four other locations throughout the state.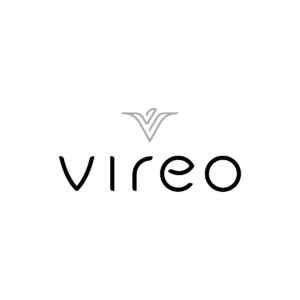 VREOF Stock Performance
VREOF stock is up 142.65% year-to-date with a new high of $3.84 in February. At the present time, analysts at Stock Invest are forecasting VREOF stock to rise by 194.99% during the next months. Currently VREOF stock closed trading on February 10th at $3.59 per share. As the cannabis sector continues to see substantial gains VREOF stock is a top cannabis stock to watch in 2021.
[Read More] Making A List Of The Best Marijuana Stocks To Buy? 3 Names Showing Potential This Week
---
MAPH Enterprises, LLC | (305) 414-0128 | 1501 Venera Ave, Coral Gables, FL 33146 | new@marijuanastocks.com