3 Pot Stocks To Watch In February As The Sector Keeps Trending
Marijuana stocks since mid-2020 and now in 2021 have picked up a great deal of momentum. This increase in trading has resulted in some nice rallies for many top cannabis stocks. Some feel much of an upward trend is a combination of a few factors. For one since Biden has taken office, the new Administration is controlled by the Democrats who are more in favor of cannabis.
As well as the bigger topic the passing of federal cannabis reform. During the presidential race Vice president, Kamala Harris made a promise to stand behind federal cannabis legislation. Although nothing has happened yet on her end during that time most marijuana stocks began to push up in the market. The second potential factor is how much money is being invested into the cannabis sector.
This mainly due to the potential of cannabis being federally legal which has created a renewed interest in cannabis stocks. So far within the first 2 months of the new year, some marijuana stocks have seen higher gains than back in 2020. Currently, the entire sector is trending as advocates feel this may be a big year for the U.S. cannabis industry. Though other markets such as Canada and Europe are also growing the U.S. is being looked at as the most dominant.
Right now more states are preparing to go legal which would add more value to the industry. This would also increase the amount of tax revenue that can be used to improve upon different things in each state. For these reasons, many people are searching for the best marijuana stocks to buy in 2021. The companies below maybe some good cannabis stocks to watch that may end up in your investment portfolio.
Cannabis Stocks To Watch Right Now
Harborside Inc. (OTC:HBORF)
Canopy Growth Corporation (NASDAQ:CGC)
TerrAscend Corp. (OTC:TRSSF)
Harborside Inc.
Harborside Inc. grows, produces, distributes, and sells cannabis and various cannabis products. Back in,mid-September the company was able to catch some nice momentum. This momentum was the initial start of the HBORF stock trading up in the market. Over the last few months, Harborside has been able to continue its upward market trend. In December HBROF stock had 9 percent gains during that time.
From September 16th to the end of December HBORF stock went up 118 percent in trading. This run was a strong push that displayed solid growth potential. In January HBORF stock was able to continue its upward push. In the first 2 weeks of the new year, HBORF stock went up by 36 percent.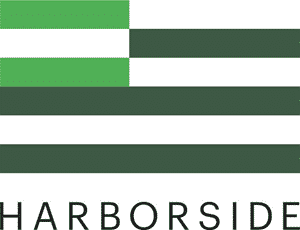 Even though HBORF stock had dipped at the end of January overall during that month HBORF stock saw gains of 20 percent. The start of the new year has looked good for Harborside. If the company can sustain its upward trend it may convince investors that HBORF stock is a cannabis stock to watch this year.
[Read More]
Canopy Growth Corporation
Canopy Growth Corporation is one of the more promising cannabis stocks to watch. In recent news, the company announced its third-quarter fiscal results. In the company's Q3 results Canopy was able to produce a net revenue of $153 million in Q3 2021. This is an increase of 23% in comparison to its previous Q3 2020 earnings. This increase in net revenue comes from more cannabis sales from Canada's recreational and International markets. With this Canopy has been able to strengthen its presence in Canada's recreational market.
"We delivered another quarter of record net revenue, with growth across all our businesses, led by improved commercial and supply chain execution," said David Klein, CEO. "We are building a track record of winning in our core markets, while also accelerating our U.S. growth strategy with the momentum building behind the promising cannabis reform in the U.S."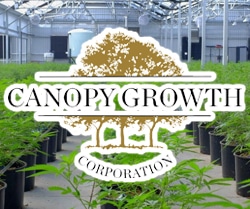 The company over the last few months and currently in 2021 has been able to push up in the market. From the end of December CGC stock has climbed even higher in the market. January 4th to the 14th CGC stock had a nice rally during that time that made for a 32 percent gain. Pushing forward the back half of January the company was able to sustain its upward push in the market.
From January 15th to 29th CGC stock continued to rally that made for a 20 percent increase in trading. When October came around Canopy was one of the better Canadian cannabis stocks to watch. So far in February CGC stock has picked up more momentum that has produced currents gains of 24 percent.
TerrAscend Corp
TerrAscend Corp is of the many pot stocks that have shown consistent upward trading. Year to date the company is up 50 percent. Since back in November the company began to see a stronger push in the market. This push was able to help investors see nice returns on their investments. In December TRSSF stock had a small dip and some sideways trading but not enough to push TRSSF stock price down significantly.
When January came around TRSSF stock started to pick up in trading. January 4th to 20th TRSSF stock had a nice run that produced gains of 40 percent. Even though the company once again dipped down later in the month the company still closed out January with some nice gains. With February trading underway, TRSSF stock has once again found more momentum.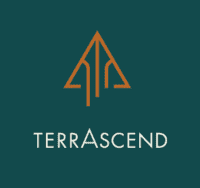 This continued upward trend has increased the company's market performance so much so that TerrAscend has now reached new all-time highs. Currently TRSSF stock is up 26 percent in trading for February. If the company can keep up its market momentum it may be worth keeping TerrAscend Corp as a marijuana stock to watch in 2021.
---
MAPH Enterprises, LLC | (305) 414-0128 | 1501 Venera Ave, Coral Gables, FL 33146 | new@marijuanastocks.com