Marijuana Stocks In Today's Market
In today's market climate making an investment in marijuana stocks has its risk with current prices in the sector. Traditionally marijuana stocks have been known as one of the more volatile sectors in the stock market. In 2021 most cannabis stocks are trading at new highs in the market which could increase the price fluctuations moving forward.
In fact, On February 11th most marijuana stocks are pulling back off new highs set earlier in the month. Essentially, this pullback could be a good time to find some marijuana stocks to invest in for the future growth of the industry. Whether you are investing for the long term or short-term cannabis stocks have been showing potential for both trading styles.
Since recent gains have given marijuana stocks more appeal to day traders and swing traders, we can look at the cannabis stocks that could have potential going forward.  Usually, marijuana stocks that trade at lower price points have the most market fluctuation. Due to this movement, short term investors favor this area and capitalize off swings in pricing. Recently with pot stocks assessing recent gains investors could find a position at lower prices per share.
Major Catalyst For Cannabis Stock Sector
With all the current attention brought to the cannabis market by Reddit investors, traders that are unfamiliar with the sector are making investments. With this in mind, having a better understanding of the company's financial situation can help you understand its future possibility.
As investors doing your due diligence on a company can make you feel comfortable with your position.  Researching a company's financials and analyzing its future prospects is always recommended.  For the purpose of finding marijuana penny stocks under $2 let's take a look at some possible pot stocks to watch.
Read More
Marijuana Stocks To Watch:
4Front Ventures Corp. (OTC: FFNTF)
The Valens Company Inc. (OTC: VLNCF)
4Front Ventures Corp.
4Front Ventures Corp. is a multi-state cannabis operator and retailer that has that distributes over 25 cannabis brand products. The company has operations in Illinois, Massachusetts, California, Michigan, and Washington state. In 2020 4Front produced Q3 pro forma revenue growth of $22.3 million a 170% rise from the prior year. In addition, the company gave initial 2021 guidance of $170-$180 million and adjusted EBITDA of $40-$50 million. With a strong balance sheet, it's possible for 4front to support continued growth for 2021.
Last month, on January 25th 4Front announced it received approval to start construction on its Mission Brand dispensary in Brookline, Massachusetts.  The Location will carry Mission's full line of 4Fronts high-quality adult-use cannabis products.  In essence, this adds to its presence in the state and shows growth in key U.S. markets. At the present time, 4Front has a market cap of $861.486 million and has the potential for rapid growth in the market.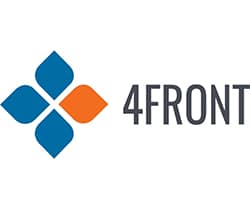 FFNTF stock is up 80% year-to-date currently trading at $1.72 on February 11th. In today's trading, the stock reached a new 52-week high of $1.86 before pulling back to its current levels. In general, the price has risen by over 52% over the past 2 weeks. Additionally, the volume has increased, and today's pullback of -6.5217% could be an opportunity to watch FFNTF stock for value. With this in mind, FFNTF stock is marijuana penny stock to watch in February.
[Read More] Making A List Of The Best Marijuana Stocks To Buy? 3 Names Showing Potential This Week
The Valens Company Inc.
The Valens Company Inc. is a leading manufacturer of cannabis derivative products and provides proprietary cannabis processing services across five core technologies. In addition, the company has best-in-class product development, formulation, and manufacturing of cannabis consumer packaged goods. Before the bell today February 11th Valens announced the launch of a high potency CBD-dominant oil available this week in the Medical Cannabis by Shoppers marketplace.
On February 5th Valens announced it shipped its first shipment of cannabis derivatives products from its newly operational K2 Facility. This shipment included a product such as crumbles, beverages, THC drops, vapes, and tinctures. The company will use the new facility to increase the production, packaging, and shipping of its existing portfolio. As well as adding new product launches like hash and pre-rolls to their lineup.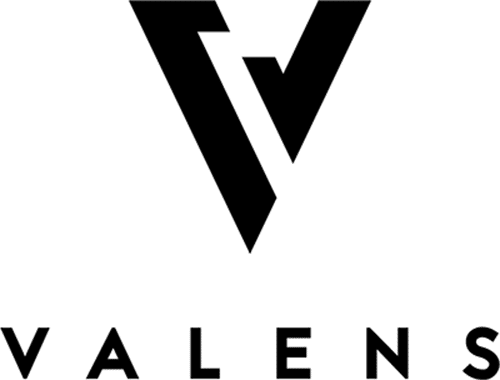 VLNCF stock is up 22.5% since the beginning of 2021. With a 52-week high of $1.86 in trading on February 11th. At the present time, VLNCF stock has analysts at TipRanks giving it a 12-month average price target of $2.73. In essence, this would be a 68.5% gain from current levels. Because most cannabis stocks are trading lower in today's session after reaching new highs in the market.  VLNCF stock could be a good option for a marijuana penny stock under $2.
[Read More] Marijuana Stocks To Buy Now? 2 Cannabis Stocks Watch This Week
---
MAPH Enterprises, LLC | (305) 414-0128 | 1501 Venera Ave, Coral Gables, FL 33146 | new@marijuanastocks.com