What To Know About Cannabis Stocks In March
At this point, some top marijuana stocks have fallen to levels they were at before January 2021. Although the month of March has seen top cannabis stocks trade significantly lower in the market this could be an opportunity for new investors. For investors who are already in positions in the cannabis sector, this could be a good time to average down to lower price points.
At the present time, many analysts believe the cannabis market could show gains for this year. In addition, in March top US cannabis companies have all reported record revenue in their fourth-quarter and full-year 2020 financials. Although current market trends are not reflecting the earnings that leading cannabis companies are reporting marijuana stocks have seen a market run since November of 2020.
On March 30th the New York State Senate approved a bill that would legalize marijuana for recreational use in the state. Also, Governor Andrew Cuomo has said he will sign the legislation, and this will make cannabis legalization effective immediately. But in New York, it's going to take 18 months to 2 years to start recreational sales in stores. In reality, this has been going on across the entire United States with more states opting into cannabis programs.
Watching The Cannabis Market For A Rebound
Currently, there are some US marijuana stocks that have seen a substantial loss in market value in March. At the same time, these cannabis companies are reporting record revenue growth and higher 2021 revenue guidance. At current stock prices, it could be time to add these top marijuana stocks to your watchlist for April. After a six-week correction top, marijuana stocks may be ready to rebound in the market. In reality, finding the best marijuana stocks to buy takes some due diligence on the part of the investor.
Analyzing a company's financials and watching how they perform in the market can help you make better investments. For the purpose of finding top marijuana stocks at lower prices in the market this week, we can take a closer look at some options. In the event, the cannabis sector begins to turn around in April these past hours could see substantial gains in the market. With this in mind let's take a look at two top marijuana stocks to watch in April of 2021.
Read More
Marijuana Stocks To Watch:
Ayr Wellness Inc. (OTC: AYRWF)
TerrAscend Corp. (OTC: TRSSF)
Ayr Wellness Inc.
Ayr Wellness Inc. is one of the fastest-growing vertically integrated multistate cannabis operators in 2021. Currently focusing on delivering the highest quality cannabis products through its expanding footprint the company is recently made some significant acquisitions. On March 30th Ohio McCain's six-day the company answers with the purchase of  Pharma Wellness Center, LLC in Ohio. In detail, the total purchase consideration is $17 million, and it provides Ayr a level 1 medical marijuana cultivator license in Ohio. The company expects to spend $20 million to complete the construction of this Ohio facility which is expected to be operational during the first quarter of 2022.
In March Ayr released fourth-quarter and full-year 2020 financial results. To elaborate the company's fourth-quarter revenue was up 48% year over year to $47.8 million and Q4 full-year revenue was up 25% despite shutdowns in the second quarter. In addition, its Q4 adjusted EBITDA was up 111% year over year to $19.4 million. In 2020 the company also closed numerous acquisitions like the one of Liberty Health Sciences which added 31 dispensaries to the company in Florida. Now Ayr has the 4th largest footprint in this state. Also, important the company provided an outlook for 2022 for investors. As it stands its 2022 outlook includes target revenues of $725 million and adjusted EBITDA of $325 million.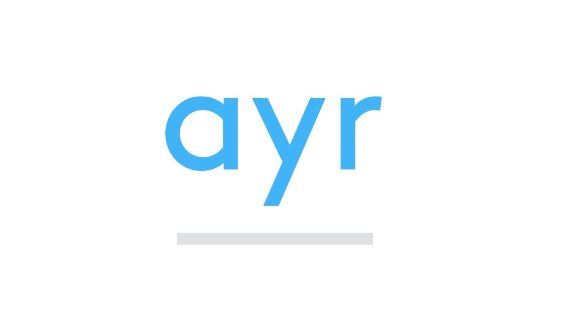 AYRWF stock is up 19.55% year to date with a high of $37.50 in February. The stock closed on March 30th at 28.43 per share. According to analysts at Tip Ranks AYRWF stock has a 12-month price target of $44.03. This would be a 54.87% increase from current levels. For this reason, AYRWF stock could be one of the best marijuana stocks to buy before April 2021.
[Read More] Are Cannabis Stocks Ready To Rebound? Pot Stocks To Watch During This Dip
TerrAscend Corp.
Just eight days ago TerrAscend Corp. reported strong full-year 2020 net sales that increase 134% year over year to $198 million. Its Q4 net sales increased 152% year over year and 28% quarter over quarter to $65 million. But this leading North American cannabis operator is still taking significant losses in the market in March. Financially TerrAscend looks like a strong leading cannabis company.
With vertically integrated operations in Pennsylvania, New Jersey, and California the company also is a licensed producer in Canada. The company operates the Apothecarium dispensary's which is an award-winning cannabis retailer. In its latest financials, TerrAscend reiterates its 2021 guidance for net sales of $360 million to $380 million.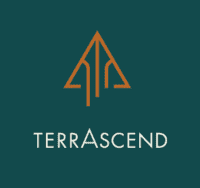 TRSSF stock is down 7.65% year to date with a high of $16.25 in February. The Stock close on March 30th at $9.28 down 2.51% for the day.  In March TRSSF stock has seen a substantial decline in market value. According to analysts at Market Beat TRSSF stock has a consensus price target of $18.54 per share. In essence, this would be a 99.8% gain from current levels. With this in mind, TRSSF stock could be a top cannabis stock to buy in April 2021.
[Read More] Are Cannabis Stocks Ready To Rebound? Pot Stocks To Watch During This Dip
---
MAPH Enterprises, LLC | (305) 414-0128 | 1501 Venera Ave, Coral Gables, FL 33146 | new@marijuanastocks.com