April Begins To Show Upward Momentum
At the present time, top marijuana stocks have started off in April showing gains in the market. After a few weeks of downward momentum better market sentiment and strong job, data have sent the best cannabis stocks to invest in up in value. Recent earnings reports show that many leading cannabis companies have been delivering strong financial performance in the fourth quarter and for full-year 2020.
Actually, in March the cannabis sector saw a decline in the market the left some top cannabis stocks trading at their lowest levels since before February. Now with the cannabis sector rebounding in the market, it could be time to find the best pot stocks to invest in for April. This year some of the more profitable cannabis stocks to invest in have been the marijuana penny stocks to buy. In fact, some of these pot stocks have reached triple-digit percentage gains during the year.
As April begins the prospects for further federal cannabis reform come closer with the mention from Chuck Schumer that he plans on introducing legislation shortly. With these events top marijuana stocks are beginning to see better trading. Finding the best ones to invest in at the current time involves some due diligence from investors. One thing to understand about the cannabis sector and most leading marijuana stocks is that they are known for market volatility.
Marijuana Stocks As An Investment
As more investors begin to consider marijuana stocks as an investment option the cannabis sector has continued seeing gains. When investors are looking towards marijuana penny stocks as an investment there are a few things about the sector to take into consideration. For one marijuana stocks at lower prices are known for being some of the more volatile equities in the market.
But one thing to keep in mind at lower price levels these marijuana stocks have a higher risk-reward in the short term. Currently, many day traders and swing traders thrive trading these types of marijuana stocks because of the price fluctuation. Although they may be harder to invest in for the long term due to the market volatility, they may hold potential in the short turn.
For the purpose of researching our options in the cannabis sector look into top marijuana penny stocks in April. in many cases, these cannabis stocks have already seen substantial gains in the market. But as things continue to develop in the cannabis industry in the US and on a global basis these pot stocks could continue to see upward momentum. With this in mind let's take a look at possibly 2 of the best marijuana penny stocks to buy in April.
Read More
Marijuana Stocks To Watch:
Vireo Health International, Inc. (OTC: VREOF)
Harborside Inc. (OTC: HBORF)
Vireo Health International, Inc.
Vireo Health International, Inc. is a cannabis company led by physicians with a science-focused multi-state operation that is bringing state-of-the-art technology and science to the market. At the present time, Vireo manufactures branded cannabis products and has a growing network of retail locations and 3rd party dispensaries to distribute its products. Currently, the company operates 16 dispensaries nationwide with a footprint in 5 states. Additionally, the company has licenses for future expansion into other key markets.
In March Vireo announced its fourth quarter and full-year 2020 financial results. In detail, full-year GAAP revenue of $49.2 million is up 64% compared to 2019. Additionally, the company saw Q4 GAAP revenue increase by 38% year over year. Also, gross profit increased by $9.8 million to $17.1 million. The company's expansion projects in Arizona and Maryland are scheduled to begin in the second quarter. To begin April Vireo announced it completed the sale of its former subsidiary in Ohio Medical Solutions LLC. With this Vireo is executing its core market strategy which is focusing on Arizona, Maryland, Minnesota, New Mexico, and New York.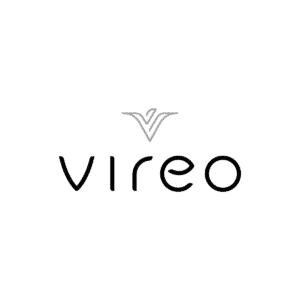 VREOF stock is up 65.60% year to date with a high of $3.84 in February.  Closing on April 5th at $2.575 the stock is up 5.102% for the day. According to analysts at Tip Ranks VREOF stock has a 12-month average price target of $3.59. In essence, this would be a 51.33% gain from current levels. For this reason, VREOF stock is a top marijuana penny stock to add to your April 2021 watchlist.
[Read More] Making An April 2021 Watchlist? 2 Top Marijuana Stocks Right Now
Harborside Inc.
Harborside Inc. is one of the first California cannabis retailers to begin doing business in 2006. As one of the companies awarded one of the first six licenses granted in the U.S. Harborside is a cannabis pioneer. Currently, Harborside has six dispensaries focused on California and Oregon. Recently Harborside has begun expansion plans and could grow its footprint in California. In January the company released its preliminary full-year 2020 results in which the company expects gross revenue between $61-$63 million. Also important, the company expects 2021 gross revenue of $68-$72 million.
In February Harborside was recognized for having exceptional curbside pickup and delivery service. This was an award provided by readers in East Bay Express's Best of the East Bay 2021. In March Harborside completed a $5 million strategic investment in LPF JV, LLC or Loudpack. In detail, Loudpack is a premier California cannabis company with a strong portfolio and presence in California.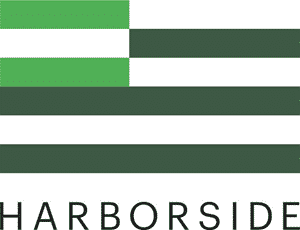 HBORF stock is up 22.29% year to date with a high of $2.54 in February. Currently, the HBORF stock closed on April 5th at $1.965 up 2.34% for the day. According to analysts at Wallet Investor HBORF stock has a 1-year forecast of $4.055 per share. With this in mind, HBORF stock is a top cannabis stock under $3 to watch in April.
[Read More] Are These The Best Marijuana Stocks To Buy This Month?
---
MAPH Enterprises, LLC | (305) 414-0128 | 1501 Venera Ave, Coral Gables, FL 33146 | new@marijuanastocks.com