Best Marijuana Stocks 2023
Are you looking for the top marijuana stocks to buy in March? The cannabis industry has experienced some gains since 2023 as a result of growth in the markets as a whole. One area of the cannabis market that experienced significant declines in 2022 was ancillary cannabis equities.
In general, ancillary cannabis companies support the sector without working with the plant. Ancillary cannabis businesses include, for instance, delivery services, manufacturers of lighting equipment, grow technologies, point-of-sale systems, extraction technology, and industry consulting. These companies are in a good position to prosper alongside the cannabis industry as it grows in various ways.
Delays in federal cannabis reform impact the US cannabis market, which has a billion-dollar yearly market value. Investors may be able to profit from the market's present momentum by utilizing the sector's rebound. Below are the 2 top ancillary cannabis stocks to watch before March.
[Read More] Best Marijuana Penny Stocks To Watch Under $1
Top Cannabis Stocks To Watch Before March
Leafly Holdings, Inc. (NASDAQ: LFLY)
NewLake Capital Partners, Inc. (NASDAQ: NLCP)
Leafly Holdings, Inc.
Leafly Holdings Inc. owns and maintains a platform that connects users to cannabis brands, authorized retailers, and educational resources. The company is the most reliable website for locating and purchasing cannabis goods from licensed vendors worldwide. Every year, more than 125 million individuals use Leafly to research cannabis and purchase it from nearby shops online. Customers can make wise purchasing selections thanks to the company's substantial resources, which include technology and advertising services. This encourages client loyalty and brings in fresh clients for cannabis businesses. Customers may now purchase cannabis directly from the business website thanks to the online cannabis delivery service the company built when it began operating in California in May.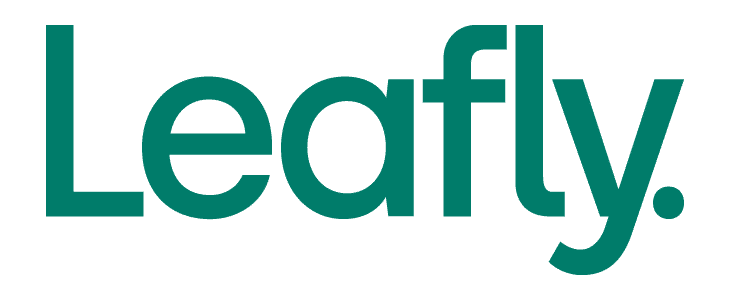 According to the corporation, the revenues for the third quarter of 2022 were $11.8 million, up 8.1% from the third quarter of 2021. Moreover, the gross margin dropped from 88.4% to 87.1% between Q3 2021 and Q3 2018. Owing to fair value accounting, the third quarter of 2021 had a net loss of $4.5 million as compared to a net income of $15.5 million, which also included gains on derivative liabilities of $22.3 million. The business lost $3.6 million in adjusted EBITDA in the third quarter of 2021 instead of $5.2 million in 2018. Additionally, cannabis retailers and customers in the Toronto area now have a third-party delivery option thanks to a collaboration between Leafly and Uber Eats. The company will release its fourth quarter and fiscal 2022 results on March 16th after the close.
LFLY Stock Performance
LFLY stock closed on February 24th at $0.6351, up 8.25%% in the past month of trading. Currently, the stock has a range of $0.455-$11.58 and is down 2.58% year to date. According to analysts at CNN Business, LFLY stock has a median price target of $3.75 per share. In this case, this would represent an upside of 490.46% from its last trading price of $0.6351.
[Read More] Top Marijuana Stocks For Day Traders In February
NewLake Capital Partners, Inc.
NewLake Capital Partners is a well-known real estate lender for cannabis businesses with state licenses. This triple-net lease REIT invests in commercial real estate, including industrial and retail properties, through sale-leasebacks, third-party purchases, and build-to-suit projects. It is a reliable real estate partner because some of the most well-known businesses in the country's state-licensed cannabis industry are among its tenants. According to the company, sales during the first three months of 2022 were $10.2 million, a 130 percent increase over the same period in 2021. In the first quarter of 2022, common investors also got a $5 million net profit payout.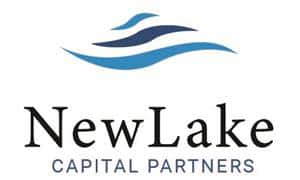 During the third quarter of 2022, revenue climbed by 50% year over year to $12.1 million. The combined third-quarter 2022 net income for the ordinary shareholders and participating securities was $6.5 million. FFO and AFFO came to $10.3 million overall. Some tenants of NewLake Capital include Curaleaf Holdings, Inc. (OTC: CURLF), Cresco Laboratories Inc. (CRLBF), Trulieve Cannabis Corp. (OTC: TCNNF), and Columbia Care Inc. (OTC: CCHWF). The business will make a $50 million investment in three of its present locations in July. In December, the business announced a fourth-quarter dividend for the fourth quarter of 2022, translating to a $1.56 annual payment per common share. This is the company's seventh consecutive quarterly dividend increase, representing a 5.4% rise from quarter to quarter and a 25.8% increase from year to year.
NLCP Stock Performance
NLCP stock closed at $18.38 on February 24th, up 4.43% in the past month of trading. Currently, the stock has a price range of $12.70-$26.00 and is up 14.73% year to date.
[Read More] Top Marijuana Stocks To Watch On The Nasdaq Before March
Trading the Cannabis Sector In March
Generally speaking, several events could take place in the following months that could raise the value of these marijuana stocks in 2023. Finding the top cannabis businesses may be simpler by looking at their financials and press releases. Many seasoned traders are actively placing short-term trades in the top cannabis stocks to profit from the recent market unpredictability. Using technical indicators and chart patterns, decide on the optimal entry and exit criteria before starting a trade. Actively searching out attractive agreements will help you increase your capacity to close deals. These might be some of the top penny stocks to follow in the industry overall, given the volatility of the larger cannabis companies this month.
---
MAPH Enterprises, LLC | (305) 414-0128 | 1501 Venera Ave, Coral Gables, FL 33146 | new@marijuanastocks.com