3 Best Cannabis Stocks To Watch In March 2023
Do you intend to invest in the leading marijuana stocks in 2023? With a CAGR of 24.3%, it is predicted that the worldwide cannabis industry will be valued at $27.7 billion in 2022 and $82.3 billion in 2027. The sector is being stimulated by the rise in cannabis use, both recreationally and medically.
One way cannabis investors are taking advantage of the current growth in the cannabis sector is by trading cannabis penny stocks. Every stock that trades for less than $5 is referred to as a penny stock for the convenience of those who are unsure. These marijuana-related businesses, known for their notoriously high market volatility, may provide substantial profits to short-term investors. The cannabis market is predicted to more than double over the next five years.
Because the SAFE Banking law will be removed at the end of 2022 as part of the budget package, the cannabis industry fell. This might offer marijuana investors a second chance to buy quality businesses at lower trading prices. Let's examine the top cannabis stocks that have grown since 2023 began.
[Read More] Top Ancillary Cannabis Stocks To Buy? 2 To Watch In March
Top Marijuana Penny Stocks For March Watchlist
TPCO Holding Corp. (OTC: GRAMF)
TILT Holdings Inc. (OTC: TLLTF)
HEXO Corp. (NASDAQ: HEXO)
TPCO Holding Corp.
One of the biggest cannabis companies in California is TPCO Holding Corp. The TPCO brand comprises artist and entrepreneur Shawn Jay-Z Carter, hemp farmer Left Coast Ventures, and direct-to-consumer marketplace Caliva. Generally speaking, the company grows, transports, distributes, and extracts marijuana throughout California. The enterprise distributes cannabis goods worth 250 stock holding units under 17 owned and authorized brands. Following the incorporation of Coastal Holdings Company, LLC, 11 retail stores and delivery locations were opened in October.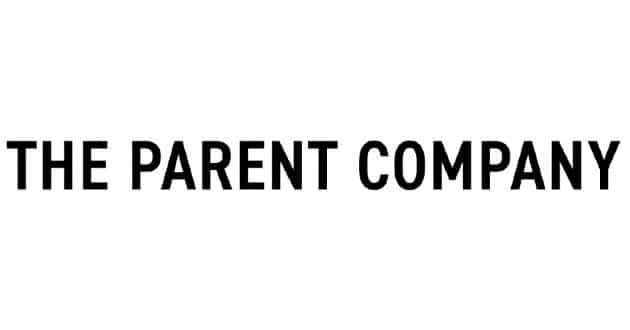 The company reported net revenues from ongoing operations of $19.6 million in the third quarter of 2022. Moreover, ongoing operations produced a gross profit of $6.6 million, or 34% of net sales, in the third quarter of 2022. The Parent Company's reported adjusted Q3 2022 net loss of $31.3 million was partially offset by non-cash tax recovery of $24.5 million, losses from discontinued operations of $13.4 million, and non-cash impairments of goodwill and intangible assets of $127.8 million. For the third quarter of 2022, the company reported an Adjusted EBITDA loss from continuing operations of $15.9 million. In addition, the effects of modifications to the fair value of financial instruments, impairment charges, and other non-cash items are deducted from adjusted EBITDA.
On January 5th, TPCO revealed a modified structure and projected savings of $33.5 million in subsequent payments. The company agreed to distribute Monogram exclusively in California for eight years. In order to preserve shareholder value, the firm has announced plans to refund 7.1 million previously issued ordinary shares to the public. On February 22nd, the Parent Company and Gold Flora to combine to create a leading vertically integrated operator in the world's largest cannabis market.
GRAMF Stock Performance
GRAMF stock closed at $0.29 on February 24th, up 7.29% in the last month of trading. Currently, the stock has a 52-week price range of $0.13-$1.50 and is up 98.63% year to date.
[Read More] 3 Marijuana Stocks To Watch To Close Out The Week
TILT Holdings Inc.
The company TILT Holdings Inc., which specializes in international markets, may be able to assist cannabis entrepreneurs who are trying to build a global brand. In general, the primary markets for the companies are the European Union, the United States, Canada, Israel, Mexico, and South America. To be clear, TILT has a considerable portfolio of businesses that provide hardware, software, production, and manufacturing to other top cannabis companies. The business normally provides the best inhalation apparatus for cannabis-based medicines to the American and European markets.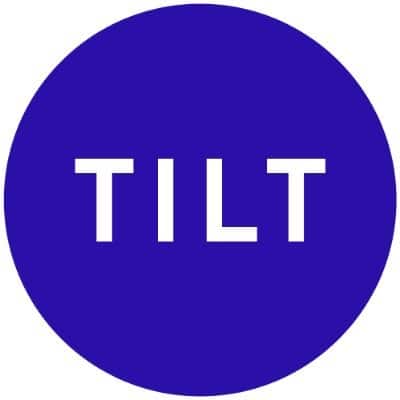 According to data from TILT, revenue rose 11% sequentially in the second quarter of 2022. $47.1 million in revenue was brought in as opposed to $48.5 million. Moreover, from $12.9 million, or nearly 27% of total revenue, the previous year to $10.9 million, or roughly 23%, the gross profit decreased. Compared to the preceding year's $1.0 million net profit, the company's net loss for the quarter was $7.1 million. A non-cash goodwill impairment of $6.7 million in the quarter was the main cause of the decline. In Q1 2022, TILT and Timeless Refinery, a client of the business that also uses inhalation technology, created a new brand partnership to launch TILT's products in Ohio.
TLLTF Stock Performance
TLLTF stock is trading at $0.076 on February 24th, up 13.26% in the past month. The stock has a 52-week price range of $0.029-$0.3390 and is up 88.59% year to date.
[Read More] Best Marijuana Penny Stocks To Watch Under $1
HEXO Corp.
HEXO Inc., a Canadian corporation, has received multiple honors for its cannabis products. The company has a substantial global presence with a wide range of brands catering to the Canadian leisure market. HEXO sells a range of pharmaceutical products in Israel, Malta, and Canada. The company has also been increasing its market share in the American marijuana industry. Truss CBD USA, a partnership between HEXO and Molson Coors, provides service to Colorado. The business recently acquired Zenabis Global Inc., a licensed cultivator of cannabis for both medical and recreational use in Canada. Both contracts will aid HEXO's upcoming US, Canada, and Europe growth.

In December, the financial data for the first quarter of HEXO's fiscal 2023 became available. For the quarter, the company's Adjusted EBITDA loss was $(0.6) million. Improvements amounted to $6.9 million and $11 million in the fourth and first quarters of FY22, respectively. In contrast to net losses before taxes of $(106.2) million in the fourth quarter of 22 and $(117.4) million in the first quarter of 22, the company recorded a total net loss before taxes of $(57.1) million in the first quarter of 23. The company reported Q1'23 net revenues of $35.8 million, a decrease of 29% and 16%, respectively, from Q1'22 net revenues of $50.2 million and Q4'22 net revenues of $42.5 million.
Additionally, HEXO used a wholly-owned subsidiary to buy its first American production facility. The 50,000-square-foot Fort Collins, Colorado, factory will manufacture high-quality goods that will be sent across the nation. HEXO unveiled five new cannabis strains on January 9 under the market-dominating Redecan and Original Stash Brands.
HEXO Stock Performance
On February 24, HEXO closed at $1.72, up 5.52% percent in the last month of trading. The stock is presently trading in a 52-week price range of $0.901-$10.50, up 70.30% year to date.  According to CNN Business experts, HEXO stock has a 12-month average price objective of $2.04 per share. In this case,  this would be a 19.23 percent increase from the last transaction price of $1.72.
Best Penny Pot Stocks To Watch As March Begins
Examining their financials and press releases may make it easier to identify the best cannabis businesses on the market. To take advantage of the current market volatility, many seasoned investors are actively trading short-term positions in the leading cannabis companies. Before opening a position, use chart patterns and technical indicators to determine the best entry points and take-profit zones.  In general, by aggressively looking for favorable possibilities, you can improve your chances of closing a successful trade. Given the extreme volatility of the most well-known marijuana stocks, these could be some of the top cannabis penny stocks to watch in 2023.
---
MAPH Enterprises, LLC | (305) 414-0128 | 1501 Venera Ave, Coral Gables, FL 33146 | new@marijuanastocks.com