Best Cannabis Stocks For Q1 2023
Do you intend to purchase top marijuana stocks in 2023? One way cannabis investors utilize the current slowdown in the cannabis sector is by trading cannabis penny stocks. Any stock trading for less than $5 is referred to as a penny stock for clarity. Despite the well-known high market volatility associated with the marijuana industry, short-term investors can still expect large gains.
Over the next five years, the cannabis market is expected to double. Additionally, one sector that will grow significantly is the US cannabis market. Congress is now delaying the federal cannabis reform and SAFE Banking regulations, which has had a highly negative impact on the cannabis market. In general, top cannabis companies may see increased volatility as federal cannabis legalization continues on Capitol Hill. Overall, by taking advantage of the sector's recovery, investors can profit from the market's current momentum. The three best marijuana stocks under $5 to watch for the second week of February are listed below.
[Read More] Top Cannabis Penny Stocks Showing Upside In 2023
Best Marijuana Stocks For February Watchlist
Ayr Wellness Inc. (OTC: AYRWF)
Ascend Wellness Holdings, Inc. (OTC: AAWH)
Verano Holdings Corp. (OTC: VRNOF)
Ayr Wellness Inc.
Ayr Wellness Inc., a well-known cannabis company, is based in Florida. 50 of the 67 marijuana-related businesses owned by the corporation are located in Florida. The company also purchased Herbal Remedies Dispensaries, LLC, to expand into Illinois. After becoming legal for adult use, marijuana may become quite popular at Ayr's Massachusetts-based stores. In Pennsylvania, the business has opened its sixth functioning associated dispensary. Also, Ayr's 86,000-square-foot processing and growing operation were slated to launch in December after receiving certification from Arizona regulators. Levia Cannabis Infused Seltzer was a significant acquisition for the business in the beverage sector in 2022.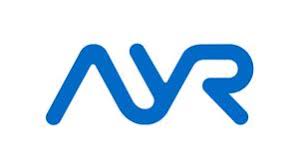 For the third quarter of 2022, ARY reported a revenue increase of 9% sequentially and 24% annually to $119.6 million. Additionally, its Adjusted EBITDA increased sequentially by 10% to $21.7 million in the third quarter of 2022. Also, in light of the preliminary findings and the hazy macroeconomic situation, management is revising the underlying assumptions of the previously provided advice. The company anticipates Adjusted EBITDA and Operating Income to increase by roughly 10% sequentially from Q3 2022 to Q4 2022, in line with recent quarter sequential growth trends.
In addition, as upcoming milestones are operationalized in 2023, the company anticipates more growth. The three retail facilities in New Jersey that were once known as Garden State Dispensary are now functioning as AYR dispensaries, according to a business announcement from December. On January 9, Ayr announced the establishment of two more retail locations in Florida, in Tarpon Springs and Orlando.
AYRWF Stock Performance
AYRWF stock closed on February 3rd at $1.27, down 1.55% in the last month of trading. Currently the stock has a 52-week price range of $1.19-$18.44 and is up 5.83% year to date. According to analysts at CNN Business, AYRWF stock has a 12-month average price target of $13.00 per share. In this case, this would represent an upside of 923.62% from the last price of $1.27.
[Read More] 2 Top Marijuana Stocks To Watch In The Stock Market 2023
Ascend Wellness Holdings, Inc.
AWH facilities can be found in Massachusetts, New Jersey, Ohio, Illinois, Michigan, and Michigan. The primary business activities of AWH involve owning and running facilities that create strains that win awards and having a carefully considered product line. The company has frequently manufactured and sold its items under the Ozone name. In general, the company sells marijuana-related items, including candies, concentrates, pre-rolls, flowers, and vape pens. AWH runs 17 retail locations and offers goods to authorized marijuana businesses. A contract to increase the purchase price of MedMen NY Inc. was agreed to by Ascend Wellness and MedMen Enterprises Inc.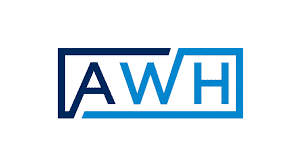 AWH reported gross revenues of $134.3 million for the third quarter of 2022, up 14.1% from the second and 27.8% from the first. Net revenue, which excludes intercompany sales of wholesale items, climbed 14.1% quarterly and 17.9% annually to reach $111.2 million. Additionally, during the course of the quarter, retail sales rose by 9.6% to $82.8 million. The company lost $16.9 million this quarter instead of $21.2 million in Q2 2022. The business revealed on January 25 that it has reached a deal to buy the Maryland-based assets of Devi Holdings, Inc. In Aberdeen, Crofton, Ellicott City, and Laurel, Devi owns and runs four legally permitted dispensaries under the names Nature's Medicines and True Wellness.
AAWH Stock Performance
AAWH stock closed on February 3rd at $1.375, up 17.52% in the past month of trading.  Currently, the stock has a price range of $0.98-$5.36, up 19.57% year to date. According to analysts at Tip Ranks, AAWH stock has a 12-month median price forecast of $5.88 per share. In this case, it would represent an increase of 327.27% from its last trading price of $1.375.
[Read More] Marijuana Stocks To Watch For Next Week
Verano Holdings Corp.
In the US, Verano Holdings Corp. is a vertically integrated multistate cannabis operator. The business sells high-end cannabis products under a number of different brand names. Verano is currently in 13 states, operating 121 dispensaries and 12 production and processing facilities. Despite this, there are 63 locations for the organization, and it is well-known in Florida. Two of the company's retail brands, Zen LeafTM, and MÜVTM, run dispensaries catering to medical and adult-use clients. In Las Vegas, the business launched a drive-through dispensary on Flamingo Road.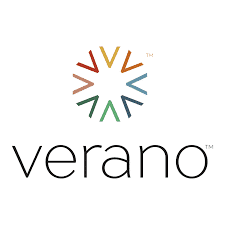 Verona reported third-quarter sales for 2022 of $228 million in November. This is an increase of 2% from the second quarter and 10% from the same period the prior year. In addition, from $98 million in the third quarter of 2021 to $98 million in the third quarter of 2022, gross profit increased to $123 million, or 54% of revenue. The primary factors contributing to gross profit growth over the same period last year were top-line growth and a comparatively smaller impact from the inventory step-up from acquisitions. The company's Q3 2022 net loss was $(43) million, compared to losses of $(10) million in the previous quarter and $(13) million a year earlier.
During the third quarter, Verano opened 11 more MÜV dispensaries in Florida. Products under the Verano trademark flower brand are already in more than 500 dispensaries, including more than 100 of the company's retail locations. The 121st dispensary worldwide and the 63rd in Florida opened on Friday, January 20, according to Verano.
VRNOF Stock Performance
VRNOF shares closed at $3.17 on February 3rd, up 3.93% in the past month of trading.  Currently the stock has a 52-week price range of $2.58-$13.10 and is up 1.60% year to date. According to analysts at Tip Ranks, VRNOF stock has a 12-month average price target of $9.88 per share. This would represent an increase of 211.67% from its last trading price of $3.17.
Making Investments In US Pot Stocks In 2023
Numerous projected catalysts could increase these marijuana stocks in 2023. You might be able to identify the top cannabis businesses on the market by looking at their financial statements and press releases. In addition, some seasoned traders are actively making short-term bets on the main cannabis companies in an effort to profit from the current market volatility. Before establishing a position, use technical indicators and chart patterns to help you locate the finest market chances. This improves your chances of making wise transactions and makes it easier for you to spot profitable trades. These might be some of the top cannabis stocks to watch this month due to the volatility that persists among well-known marijuana companies.
---
MAPH Enterprises, LLC | (305) 414-0128 | 1501 Venera Ave, Coral Gables, FL 33146 | new@marijuanastocks.com