Top Cannabis Stocks Trading At Penny Stocks Levels
Do you plan to trade marijuana stocks in 2023? Trading cannabis penny stocks is one method cannabis investors are taking advantage of the present slowdown in the cannabis industry. By definition, a penny stock is any stock that is traded for less than $5. These marijuana stocks, known for their high market volatility, can generate significant returns for short-term investors.
It is crucial to remember that investing in marijuana stocks has a high risk due to the industry's volatility and the regulatory environment. Cannabis stocks that trade for less than $1 are commonly referred to as penny stocks, which signifies that they are typically smaller companies with higher volatility and less liquidity. Penny stock investing can be risky and demands thorough investigation and due diligence.
Although cannabis investors did not expect the federal cannabis ban to be lifted in 2022, there was a lot more movement on Capitol Hill. If marijuana is decriminalized on a federal level in the US by 2023, the cannabis sector could experience significant growth. In addition, some cannabis investors trade cannabis stocks employing day trading and swing trading strategies. Investors might be able to profit from the current market trend by taking advantage of the sector's decline. Check out the best three US marijuana penny stocks under $1 right now.
[Read More] Top Marijuana Stocks Right Now In 2023
Top Marijuana Penny Stocks Under $1 In February
MariMed Inc. (OTC: MRMD)
Lowell Farms Inc. (OTC: LOWLF)
StateHouse Holdings Inc. (OTC: STHZF)
MariMed Inc.
MariMed Inc. has grown into a multistate marijuana business with a significant retail network. From seed to sale, the business constructs and manages state-licensed cannabis facilities. MariMed's management group has a proven track record of achievement in its managed business divisions. Betty's Eddies®, Nature's HeritageTM, Bourne Baking Co., and Kalm Fusion® are a few of the company's top-selling and award-winning products and brands. In order to celebrate the launch of its Buddy Baked line, MariMed produced the biggest cannabis-infused brownie in history the year before. The business was acknowledged in May for producing the biggest cannabis brownie ever. In March, the company bought a dispensary in Beverly, giving it a second retail location in Massachusetts.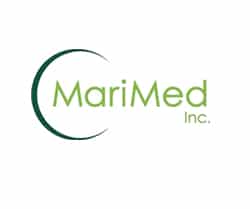 The third quarter of 2022 saw $33.9 million in revenue generated by MariMed. A $135 million full-year prediction for 2022 was also upgraded by the firm from a $132 million forecast. A gross margin of 48% to 49% is likewise anticipated for the whole of 2022. Non-GAAP, The company's adjusted EBITDA, varied between $32 to $35 million. The business introduced well-known brands to the Michigan adult-use cannabis market in September.  The company will release its fourth-quarter earnings on March 1st after the close.
Words From The CFO
"Our financial results remain some of the best in the industry, as we have improved gross margins and delivered positive adjusted EBITDA for the eleventh consecutive quarter."

Susan Villare, Chief Financial Officer.
MRMD Stock Performance
MRMD stock closed at $0.47 on February 23rd    up 20.51% in the last month. The stock has a 52-week price range of $0.28-$0.79 and is up 31.95% year to date. According to analysts at CNN Business, the stock has a $0.81 average price target. This would represent an upside of 72.34% from its last trading price of $0.47.
[Read More] Top Marijuana Stocks For Day Traders In February
Lowell Farms Inc.
Lowell Farms Inc., a well-known cannabis company in California, is rapidly expanding its market share. The development of great cannabis brand licenses, artisan craft cannabis farming, and cutting-edge manufacturing techniques are among the organization's primary goals. The business and Ascend Wellness Holdings have a license arrangement. In order to provide the Lowell Smokes brand to dispensaries in Massachusetts and Illinois, the two companies will work together. In November, Ascend and Lowell made an official decision to export Lowell Smokes to Michigan. The renowned Lowell Smokes pre-roll bundles will also be available in Illinois, the business claims.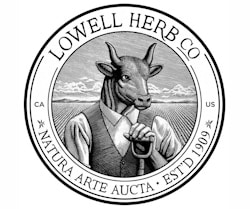 The third quarter of 2022 had revenue of $8.7 million, up 34% sequentially but down 31% from the third quarter of 2021. The Lowell brand's sales climbed from 66% of CPG sales in the previous quarter to 82% of CPG sales this quarter. Operating losses for the business decreased to $5.2 million in the third quarter from $7.0 million and $3.0 million sequentially in the second. In the third quarter, there was a $2 million gain on an acquired ERC credit and a net loss of $4.8 million. The business stated on January 4th that it would introduce its prize-winning cannabis products in recreational and therapeutic dispensaries in Arizona.
LOWF Stock Performance
The shares of LOWLF closed at $0.04 on February 23rd, down 46.31% in the last month of trading. The stock is now trading in a 52-week price range of $0.0331-$0.459 and is down 57.89% year to date.
[Read More] Best Marijuana Stocks To Buy? 2 On Watch For Investors And Traders In 2023
StateHouse Holdings Inc.
One of the first six US companies to receive a cannabis license was StateHouse Holdings. The company, once known as Harborside, now has 13 sites in Oregon and California after adding two more outlets. In 2021, StateHouse began growing its footprint in California, and it is expected that this trend will continue in the future. StateHouse's Salinas growing facility has grown, enabling year-round production and a more than doubling crop capacity. On March 1st, the company successfully purchased Urbn Leaf; in March, Loudpack was also acquired.

StateHouse reports that third-quarter net revenues totaled $30.8 million, up 77% over the second quarter's $17.5 million total. The primary drivers of the rise in overall net sales were the acquisitions of LPF JV Corporation and UL Holdings Inc. ("Urbn Leaf") ("Loudpack"), together with the opening of the Harborside branded retail dispensary in San Francisco's Haight Ashbury neighborhood, and the Urbn Leaf branded retail dispensary in Grossmont in April 2022. Gross profit increased by 31% to $11.1 million from $8.4 million in the third quarter of 2021 before biological assets were taken into consideration. In the third quarter of 2022, retail sales made up 53.4% of all sales, an increase of $7.3 million from the third quarter of 2021.
The West Hollywood Urbn Leaf dispensary opened for business on January 9, according to StateHouse. StateHouse anticipates that its Adjusted EBITDA will be significantly positive in 2023 due to the significant cost reductions and efficiency it has already attained and its financial projections.
STHZF Stock Performance
STHZF stock closed at $0.0701 on February 23rd  and has a 52-week price range of $0.052-$0.68. In this case, CNN Business analysts gave STHZF stock a median price target of $0.28 per share. This would represent an upside of 298.80% from its last trading price of $0.0701.
Best Penny Pot Stocks To Watch Under $1
Finding the top cannabis companies on the market might be made simpler by looking at their financials and press releases. To capitalize on the present market volatility, many seasoned investors actively trade short-term positions in the top cannabis stocks. Use technical indicators and chart patterns to identify the best entry points and take-profit areas before establishing a position. Your ability to conduct profitable transactions can increase by actively looking for favorable setups. These can be some of the best penny stocks to watch in 2023 due to the notable volatility of the most well-known US marijuana stocks.
---
MAPH Enterprises, LLC | (305) 414-0128 | 1501 Venera Ave, Coral Gables, FL 33146 | new@marijuanastocks.com