Current State Of The Cannabis Sector
Are you looking for cannabis stocks to invest in for 2021? Top marijuana stocks have seen some market volatility in April. As the month began many leading cannabis stocks began to regain some market value lost after February 10th. But these gains were lost after Aphria Inc. (NASDAQ: APHA) reported a larger than expected loss in Q3 fiscal 2021. In fact, many Canadian cannabis stocks saw a decline in market value after the announcement.
At the present time, this could be an opportunity for investors to find the best Canadian marijuana stocks to buy in April at a lower price point. As more parts of the U.S. continue to legalize cannabis many investors and analysts believe cannabis reform on the federal level could be realized in 2021. With this comes the possibility of Canadian cannabis companies gaining entry into the American cannabis market and seeing growth.
In reality, the U.S. cannabis market is one of the fastest-growing markets at the current time. Strategically most leading Canadian companies have begun establishing an entry into the U.S. market. Some have done this by way of mergers and acquisitions with American companies in the U.S. Others have created distribution through CBD sales and are awaiting the move from the U.S. federal government. Recently Chuck Schumer made a comment that he would be introducing cannabis reform on Capitol Hill shortly.
Future Growth With American Cannabis Legalization in 2021
As all these new events create future growth for the cannabis industry more investors are looking for ways to invest in the growing market. As it stands current market value for leading Canadian cannabis stocks could present a good opportunity for gains in 2021. Many analysts believe there could still be more upside for top marijuana stocks in 2021. With this in mind, we can begin to research some top marijuana stocks to add to your watchlist for April.
As it stands these cannabis companies have been trading lower in the market but showing improvements in their financial results. With legalization on the horizon, these companies could benefit from growth in the cannabis industry for the next few years. For the purpose of finding possible value in top marijuana stocks in April, we can look deeper into leading cannabis companies. At current price points, these cannabis stocks are worth keeping on your radar in April.
Read More
Marijuana Stocks To Watch:
Village Farms International, Inc. (NASDAQ: VFF)
Aurora Cannabis Inc. (NYSE: ACB)
Village Farms International, Inc.
Village Farms International, Inc. is a North American greenhouse grower that is leveraging its large-scale low-cost agriculture techniques into opportunities in the cannabis and CBD markets. At the present time, the company's wholly-owned subsidiary Pure Sunfarms is one of the largest cannabis operations on the continent. Specifically, Pure Sunfarms is one of the best-selling brands and has generated 9 quarters of positive adjusted EBITDA since commencing sales. In detail, Pure Sun Farms saw 28% sequential growth in Q4 branded cannabis sales.
Year over year Pure Sun Farms saw 248% growth in retail branded sales to $15.5 million. In Canada, the company has the top-selling brand of dried flower products with the OCS for 2020. Additionally, Pure Sun Farms has continued the rollout of its first Cannabis 2.0 products which are full spectrum vapes and bottled oil products. After VFF stock saw a drop of 16% in market value in March it could have potential gains in the future.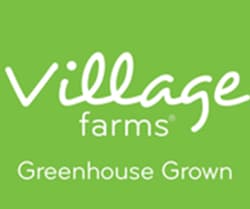 VFF stock is up 17.75% year to date with a high of $20.32 in February.  Closing on April 13th at $11.96 the stock saw a 3.73% gain for the day. According to analysts at CNN Business VFF stock has a 12-month median price target of $22.00 per share. In essence, this would be an 84.25% gain from current levels. With this in mind, VFF stock is a top marijuana stock to watch this week in April.
[Read More] Is Now The Time To Buy These Marijuana Stocks?
Aurora Cannabis Inc.
Aurora Cannabis Inc. is a Canadian cannabis company that produces and distributes medical cannabis products worldwide. Currently, the company is operational across many segments of the cannabis market and could be in a position for a major acquisition in the near future. Rumor has it that around the time Aphria and Tilray began their merger Aurora was in talks for a merger also. In February Aurora announced its fiscal 2021 Q2 financial results. Specifically, total cannabis net revenue was $70.3 million up 11% when comparing to Q2 2020.
As it stands, revenue seems to be growing due to high margin international medical sales that are up 562% from the year prior. To continue to see growth Aurora needs to improve sales on the recreational front. An Area the cannabis company could see improvement in is the sale of derivative products. In reality, this is an area the company could focus on to increase revenue growth in Canada. At the moment Aurora needs to continue cutting losses and improving sales in the recreational market.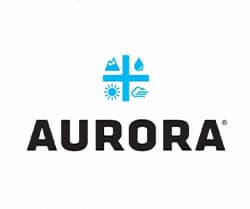 ACB stock is down 1.56% year to date with a high of $19.68 in February. Currently, the stock closed on April 13th at $8.21 up 1.48% for the day.  According to analysts at Tip Ranks, ACB stock has a 12-month average price target of $9.42 per share. This would be a 14.74% gain from current levels. Although currently, ACB stock has not been delivering for investors it could have potential value in the coming months. For this reason, ACB stock is a pot stock to watch in April.
[Read More] Are These Top Marijuana Stocks To Buy This Week? 2 With Predicted Gains In 2021
---
MAPH Enterprises, LLC | (305) 414-0128 | 1501 Venera Ave, Coral Gables, FL 33146 | new@marijuanastocks.com