Global Cannabis Industry Growth
So far, this month owning marijuana stocks in 2021 has given investors massive returns on their investment. Since the beginning of the month, cannabis stocks have managed to rally behind the possibility of marijuana reform on the federal level. The prospects for growth in the global cannabis industry have grown substantially. As it stands some leading cannabis stocks like Cresco Labs Inc. (OTCQX: CRLBF) have gained over 40% since the start of 2021. While most of the best pot stocks to buy push higher in the market the cannabis industry continues growing rapidly. Actually, this week with Canadian marijuana companies delivering strong earnings reports the Canadian cannabis stocks are showing the most upward momentum.  One of the biggest gainers in the sector is Tilray, Inc. (NASDAQ: TLRY) gaining almost 20 % on January 14th trading.
[Read More]
In reality, 2020 gave way to tremendous change for the global cannabis industry. As a matter of fact, with the U.N. accepting cannabis for medical use a new era of growth has begun. In essence, this should benefit the Canadian marijuana companies the most as they have established global market sales into their business structure. As for the U.S. regardless of federal reform, more states are passing marijuana legalization laws in 2021. In turn, this will continue to create growth potential as the U.S. market expands to new areas. Another trend is the increasing demand in those states that have sold cannabis for quite some time. Since the beginning of the pandemic cannabis companies have been reporting a higher demand for marijuana and cannabis-derived products.
Which Cannabis Stocks Will Make Big Gains In 2021?
As the market continues its upward trajectory investors continue to try and find cannabis stocks with the most value. With the more popular pot stocks to buy right now reaching new highs, there still are other prospective pot stock investments that could have growth potential. Some of these marijuana companies are well established and have considerable potential for the future. Others are smaller cannabis companies that could grow quickly with the current industry climate. Both have the potential to be beneficial to an investor's portfolio in 2021. For the purpose of shedding light on some possible cannabis plays for this year let look at 2 marijuana stocks to add to your watchlist.
[Read More]
Marijuana Stocks To Watch:
Columbia Care Inc. (OTCQX: CCHWF)
Fire & Flower Holdings Corp. (OTCQX: FFLWF)
Columbia Care Inc.
Columbia Care Inc. is one of the largest cultivators, manufacturers, and providers of medical and adult-use cannabis products in the U.S. At the present time, Columbia cares has one of the largest footprints in the U.S. with 81 dispensaries and 27 cultivation and manufacturing facilities. As one of the original providers of medical cannabis in the U.S. the company has expanded into the adult-use marijuana market. Significantly,  the company has over 4 million sales transactions in the cannabis industry since its inception.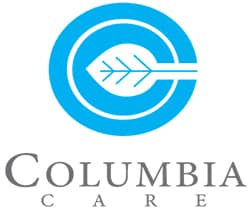 In 2020 Columbia Care performed well delivering record revenue growth in Q3 of 2020 and transitioned to having positive EBITDA. In detail, the companies' combined revenue of $54 million is an increase of 145% from the prior year. Additionally, the combined adjusted gross profit was $21 million an increase of 300% year over year. In 2020 Columbia Care made a handful of mergers and acquisitions that have established it as a leader in the California cannabis market. And also, has established a presence in the Colorado market as well.
CCHWF stock is up almost 20% since the beginning of January. As the stock continues showing upward momentum investors seem to be gaining interest in the company. In 2020 CCHWF stock gained over 100% for the year and has continued to add to those earnings. With everything working for the cannabis industry in the U.S. Columbia Car is one of the best-positioned cannabis companies. With this in mind, CCHWF stock is a pot stock to watch for more gains in January.
[Read More]
Fire & Flower Holdings Corp.
Fire & Flower Holdings Corp. is a leading independent adult-use cannabis retailer positioned to capture significant Canadian market share. Generally, Fire & Flower is a cannabis retail operator that owns and operates the Fire & Flower, Friendly Stranger, Happy Dayz, and Hotbox brand. In the company's latest financials Fire & Flower achieved Q3 revenue of $33.1 million an increase of 142% from the prior year. Additionally, the company also had a positive adjusted EBITDA of $1.2 million. At the current time, Fire& Flower has established market leadership with one of the largest footprints in the Canadian market. The company has licenses to 71 cannabis retail stores with 67 open and in operation dispensaries and 4 accessory stores.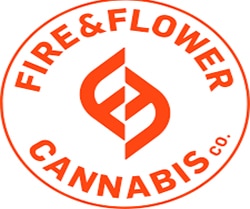 FFLWF stock report has been trading close to its current price of $0.6899 per share. Currently, the company is well-positioned for growth in the Canadian derivatives market. Recently Tip Ranks analysts gave FFLWF stock a 12-month average price target of $1.42 represents an increase of 111.62%. With the Canadian industry showing substantial gains it could be time to watch smaller marijuana stocks for growth potential. For this reason, FFLWF stock is a pot stock to watch in January 2021.
---
MAPH Enterprises, LLC | (305) 414-0128 | 1501 Venera Ave, Coral Gables, FL 33146 | new@marijuanastocks.com