3 Marijuana Stock To Watch In The Current Market
So far in 2021, marijuana stocks have continued to see solid upward momentum. Much of this is due to cannabis legislation and what the future hold for the cannabis industry. Ever since marijuana stocks got their initial push back in 2014 much progress has been made. Although the industry is still young over the last 5 years we have seen news laws and more states join the green wave.
With new states going legal it has created new markets and opportunities for those looking to join the cannabis industry. As well during this current pandemic, cannabis-related businesses were deemed essential. Meaning they were allowed to remain operational when other businesses were shut down.
[Read More]
During the initial pandemic shutdowns, a surge in cannabis demand started to take place and this caused a rally for many pot stocks. Many cannabis companies were able to generate a large amount of revenue and post record-breaking Q3 earnings back in November. In more recent news the Senate is now controlled by the democrats which are keeping hopes high for the cannabis industry.
The idea is that with proper federal cannabis legislation the cannabis industry can operate without any legal roadblocks. Some analysts believe if the MORE Act passes the senate we may see more momentum take place for marijuana stocks. Below we will discuss 3 marijuana stocks with the potential to see more gains in the near future.
Top Marijuana Stocks To Watch This Month
Indus Holdings, Inc. (OTC:INDXF)
KushCo Holdings, Inc. (OTC:KSHB)
Cronos Group Inc. (NASDAQ:CRON)
Indus Holdings, Inc.
Though this marijuana stock may not be the most well known yet during 2020 Indus Holdings, Inc. was able to make some strong progress. Granted the company is trading lower than it once was way back in 2019 but in 2020 a solid amount of market momentum has been made. Just like many other cannabis stocks shortly after the market dipped earlier this past year INDXF stock began to rise.
From March 12th to May 12th INDXF stock moved up over 200% on its initial uptrend in 2020. Continuing to see more positive sentiment from this point INDFX stock was able to post more gains over time. During the month of November, INDXF stock had a 24% increase in trading that whole month. So far for the month of January, the company is up 26%, and as they continue to trend up in the market some may consider
Indus Holdings, Inc. a marijuana stock to watch.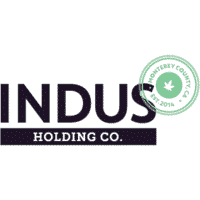 In recent news Indus Holdings, Inc. released an update to the development of expanding operations that were previously announced on November 17th of 2020. The Company has signed a new letter of intent and is choosing to seek a different path to expanding the company. This expansion entails the planned construction of purpose-built, state-of-the-art cannabis cultivation, and processing facility. The way things are shaping up for Indus 2021 may be profitable for this marijuana stock.
KushCo Holdings, Inc.
In recent news, Kushco Holdings Inc recently reported its fiscal first-quarter 2021 results. Although the company's net revenue decreased 23% from this previous year some progress was made. Looking at some of KushCo's operational highlights they were able to generate $28 million dollars in revenue. In addition to posting a positive adjusted EBITDA for the second consecutive quarter in fiscal Q1 2021. As well the company was able to lock in a long-term supply agreement with a top MSO.
Over the last few months, KSHB stock has been able to push up in the market. Looking back at the month of October KSHB saw gains of 42% during that time period. Since then the company has been battling volatility all while continuing to rise in the market. Back on November 19th KSHB stock dipped down to $0.64 before rising up 32% to $0.85 a share on November 30th. For the month of December KHSB stock began to trend down a bit before shooting up 35% from January 4th to January 13th. So far the company seems to be in a good position as they have seen a solid push of momentum to start the year.
Cronos Group Inc.
After a downtrend in August, Cronos Group Inc. was able to show investors why they are still a top marijuana stock to watch. Shortly after August lows, the company began to rise in the market. From the end of October to November 6th, CRON stock saw a nice 41% increase in trading. Since then the company has had some minor price fluctuation. For instance, back on November 12th, CRON stock dipped to $6.91 a share before hitting $8.85 at the end of November. This made for a 28% increase during that time period. What this also did is show investors that the company still has strong growth potential heading into the future. For the month of January CRON stock is currently up 40%.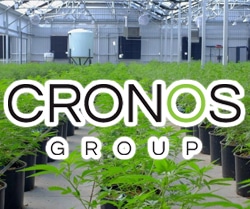 As mentioned previously much of this recent momentum is due to what the future holds for federal cannabis legislation. With proper cannabis reform on a federal level, it would allow for new ventures to take place that couldn't due to federal restrictions. All in all now may be the time we see one of the biggest booms reach new levels. However, like anything always do your research to get a better understanding of the matter prior to investing. With proper due diligence finding the best marijuana stocks to buy a smoother process.
---
MAPH Enterprises, LLC | (305) 414-0128 | 1501 Venera Ave, Coral Gables, FL 33146 | new@marijuanastocks.com