Investing In Cannabis Stocks In 2021
Have you been considering investing in marijuana stocks? To begin this week in April marijuana stocks have started to see some downward pressure in the market. A downturn in the cannabis sector is partly due to a larger than expected loss from one of the top Canadian marijuana stocks Aphria Inc. (NASDAQ: APHA). Yesterday, on April 12th APHA stock closed down 14.31% in the market.
In Canada, cannabis sales were affected during the 3rd quarter because of lockdowns. Although top Canadian cannabis stocks saw the most downside, U.S. marijuana stocks lost market value as well. Essentially this could be a good opportunity for new investors to start looking for marijuana stocks to buy in 2021. Before investing in cannabis stocks there are a few things to consider about the marijuana sector's behavior in the market. For one top pot stocks are known to be an area of extremely volatile equities.
Ultimately this means top marijuana stocks have significant changes in market value on a regular basis. For investors looking for short-term gains by day trading and swing trading, these price fluctuations are useful. But for long-term investing these market swings make it difficult for the long hold. Since February 10th most leading marijuana stocks have seen an increase in market volatility. As the cannabis sector continued to pull back in March top marijuana stocks are trading at levels that could hold future gains for 2021.
U.S. Cannabis Companies And 2020 Full Year Growth
At present time many leading US cannabis companies are reporting strong full-year 2020 revenue growth and fourth-quarter performances. In March data from Illinois shows an increase in cannabis sales and the continued growth of the cannabis market in the United States. Currently, expansions across the country are happening quickly with many companies growing through mergers and acquisitions in 2021. Another important factor that could be a catalyst for the cannabis market is federal cannabis legalization.
Because of the future growth possibilities in the cannabis industry, this could be a good time to add some top cannabis stocks to your April watchlist. For the purpose of finding top pot stocks to watch this month, we can research some leading companies. After taking a hit in market value in yesterday's trading these cannabis stocks could hold value for the short and long term in 2021. With this in mind, let's take a closer look at 2 possible marijuana stocks to invest in for 2021.
Read More
Marijuana Stocks To Watch:
Acreage Holdings, Inc. (OTC: ACRHF)
4Front Ventures Corp. (OTC: FFNTF)
Acreage Holdings, Inc.
Acreage Holdings, Inc. is a U.S. multi-state operator of cannabis with cultivation and retail locations across the nation. At the present time, the companies national store brand The Botanist carries regional and national cannabis products for U.S. consumers. Additionally, Acreage also owns Universal Hemp LLC a hemp subsidiary dedicated to sales of CBD products in America. Also, important Acreage has an agreement with Canopy Growth Corporation (NASDAQ: CGC) of a possible acquisition once U.S. federal policy is changed. The two companies have a partnership in place that will help establish Canopy's presence in the U.S.
In March Acreage reported its fourth quarter and full-year 2020 financial results which are showing growth. Specifically, in Q4 revenue was $31.5 million up 50% year over year. In this report, full-year 2020 revenue was $114.5 million rising by 55% from the prior year. Comparatively, the company saw same-store sales growth up 71% during Q4. Also, in March the company announced the opening of its third The Botanist dispensary in New Jersey.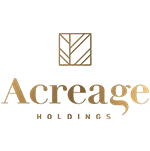 ACRHF stock is up 79.03% year to date with a high of $9.00 in February. Closing on April 12th at $5.55 the stock was down 3.48% for the day. According to analysts at Market Beat ACRHF stock has a consensus price target of $7.00 per share. In essence, this would be a 26.1% gain from current levels. With this in mind, ACRG+HF stock could be a top cannabis stock to add to your watchlist in April.
[Read More] These 4 States Look Legalize Marijuana In 2021 As The U.S. Cannabis Industry Continues To Grow
4Front Ventures Corp.
4Front Ventures Corp. is a cannabis operator and retailer that distributes over 25 cannabis brand products in the U.S. Currently, the company has dispensary locations in Illinois, Massachusetts, California, Michigan, and Washington state. On April 6th 4Front announced its Q4 and fiscal year 2020 results and provided a business update. In detail, Q4 pro forma revenue increased to $25 million and full-year 2020 proforma sale of $88.1 million.
In March the company secured land and funding for a massive new cultivation and production facility in Illinois.   Essentially, this adds to its presence in the state and shows growth in key U.S. markets. At the present time, 4Front has a market cap of $861.486 million and has the potential for rapid growth in the market. Once built it will be the largest facility of its kind at this time in the state.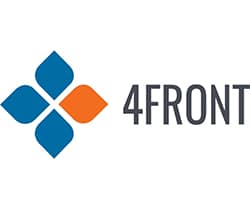 FFNTF stock is up 30.77% year to date with a high of $1.98 in February. Closing at $119 on April 12th the stock was down 4.03% for the day. According to analysts at Wallet Investor FFNTF stock has a one-year price forecast of $2.485 per share. In reality, marijuana penny stocks to invest in have been very lucrative for investors in 2021. With this in mind, FFNTF stock is a top marijuana penny stock to watch in April.
[Read More] Looking For Marijuana Stocks To Buy? 2 Analysts Expect To Have Upside In 2021
---
MAPH Enterprises, LLC | (305) 414-0128 | 1501 Venera Ave, Coral Gables, FL 33146 | new@marijuanastocks.com