Downward Pressure For Top Marijuana Stocks
Marijuana stocks have started this week in April showing some downside in the market. One factor that probably played a part in the downturn in the cannabis sector is a disappointing third-quarter fiscal 2021 report from Aphria Inc. (NASDAQ: APHA). Now investors are worried this could set the tone for the quarter in the cannabis market.
Although last month top cannabis companies in the U.S. reported strong 2020 full-year revenue, they lost significant value in March. Recent shutdowns seem to be affecting Canadian cannabis sales and overseas markets as well. But with more people being vaccinated an economic recovery well underway this could be a turning point for cannabis stocks in the market. As it stands most of the vertically integrated cannabis companies are also the more volatile pot stocks in the market.
For this reason, many cannabis investors have turned to other areas or the cannabis market for long-term investing. In reality, the next five or six years could see substantial growth for the cannabis industry. According to the BDSA detailed cannabis sales data, U.S. sales are forecast to reach $41.3 billion in 2026. In addition, globally cannabis sales will grow from $21.3 billion in 2020 to an estimated $55.9 billion in 2026. That's a compound annual growth rate of more than 17%.
Cannabis Investing For The Long Term
Needless to say, there is plenty of opportunities for investors to see growth in the industry. But with market volatility, it could be difficult investing in the cannabis sector for the long term at the present time. Currently, some marijuana stocks have proven to be less volatile in the market recently.
These types of marijuana stocks could be much better for cannabis investors to hold for the long term and reap the benefits of the cannabis industry's growth. Actually, with the recent drop in price for leading cannabis stocks, it could be time to add some of these top marijuana stocks to your long-term portfolio.
With the intention of taking a deeper look into some of the top cannabis stocks for long-term investing we begin to research companies. In essence, these marijuana stocks have shown more stability in the market than those in the pure-play sector. Additionally, one of these pot stocks currently provides a dividend for shareholders. For this reason, let's look at possibly 2 of the best marijuana stocks to invest in for the long term.
Read More
Marijuana Stocks To Watch:
 GW Pharmaceuticals plc (NASDAQ: GWPH)
Innovative Industrial Properties, Inc. (NYSE: IIPR)
GW Pharmaceuticals plc
GW Pharmaceuticals plc is a biopharmaceutical company that is focusing on the discovery and development of therapeutics from its cannabinoid products. Currently, developing medical cannabis drugs to help treat a wide variety of diseases the company has had extreme success with one drug. In detail, the company's lead product Epidiolex is in use in the U.S and globally for the treatment of seizures associated with a variety of serious ailments. Presently, Epidiolex is one of the only drugs approved by the FDA in the U.S. and the European Union for medical use.
Recently, GW Pharm announced its Q4 and full year-end 2020 financial results.  The company saw a total revenue of $148.2 million for Q4 and $527.2 million for the full 2020 year.  Additionally, in the Q2 GW Pharms expects to close on the acquisition by Jazz Pharmaceuticals plc (NASDAQ: JAZZ). In February GW Pharm received a positive opinion for EPIDYOLEX to be considered for treatment of seizures with TSC. Once approved the label for EPIDYOLEX will expand to include a third application in Europe. In America, Epidolex is also in use for patients with seizures and is considered safe for younger patients two years of age.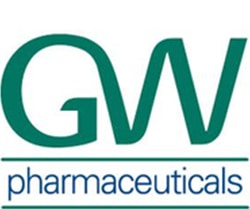 GWPH stock is up 88.68% year to date with a high of $218.56 in April. Closing on April 12th at $217.77 jumped up after the announcement of the JAZZ acquisition. According to analysts at CNN Business GWPH stock has a 12-month median price target of $220.00 per share. This would be a 1.03% gain from current levels. Although in the short term this change is not much in the long term GWPH stock could hold substantial future potential from the medical cannabis industry.
[Read More] Looking For Marijuana Stocks To Buy? 2 Analysts Expect To Have Upside In 2021
Innovative Industrial Properties, Inc.
Innovative Industrial Properties, Inc. is a real estate company focusing on leasing properties solely to the regulated U.S. cannabis industry. Currently, IIP owns 68 properties across 18 states in the U.S. In March, the company announced the acquisition of a property in Texas and the expansion of a real estate partnership with Parallel a leading well-being cannabis company. On April 5th IIP expanded a real estate partnership with a Jushi Holdings Inc. subsidiary at a Pennsylvania grower and processing facility.
In February IIP released fourth-quarter and full-year 2020 financials. Although the company generated total revenues in 2020 of  $116.9 million up 162% from 2019 it fell short of expectations. For long-term investors, IIP declared a dividend to shareholders totaling $4.47 per share a 58% increase from 2019. In March IIP declared its first quarter 2021 dividend of $1.32 per share. Due to its rapidly increasing dividend and fairly stable market movement IIPR stock has some long-term potential for investors.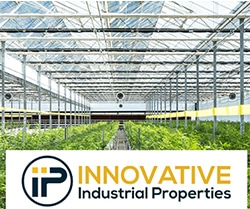 IIPR stock is up 4.17% year to date with a high of $222.08 in February. Currently closing at $191.11 on April 12th the stock has been recovering some of the losses sustained in March. According to analysts at Tip Ranks IIPR has a 12-month price average of $200.00 per share. In essence, this would be a 4.65% gain from current levels. With this in mind, IIPR stock is a top U.S. cannabis stock to watch for the long term.
[Read More] 3 Marijuana Stocks To Watch This Week
---
MAPH Enterprises, LLC | (305) 414-0128 | 1501 Venera Ave, Coral Gables, FL 33146 | new@marijuanastocks.com