Marijuana Stocks In March 2021
Are you looking for the best marijuana stocks to buy in March? Most of the cannabis sector has seen significant losses in market value for the month. In reality, this means that investors starting a position could do it with a better chance of seeing gains in the market. At the present time, cannabis markets across the U.S. are growing rapidly. In states like California which have mature markets, the market grew by 28.6% from a year ago.
Other medical cannabis markets like Florida have seen substantial growth after the introduction of edibles to the market. Year-to date the amount of medical cannabis dispensed in Florida has grown by 84% compared to a year ago. In essence one of the biggest drivers for growth in the cannabis market is the switch from the illicit market. During the pandemic, cannabis companies were permitted to do deliveries and curbside pickups which helped growth across the states.
Another growth driver is the opening of new cannabis markets in new states.  For example, in Arizona, the introduction of adult-use cannabis is expected to double sales in Arizona for 2021.  Another driver in the cannabis market has been mergers and acquisitions. Since 2020 we have seen an increase in acquisitions that has leading cannabis companies expanding across the U.S. rapidly. Many analysts believe this growth will continue for 2021.
Finding Less Volatile Marijuana Stocks
But most top pot stocks have become extremely volatile since reaching new highs in February.  In fact, the cannabis sector dropped in value significantly after reaching this benchmark. Some investors are looking for cannabis stocks that could be possible long-term positions in the industry. Although many feel the cannabis sector will continue to rise the volatility makes it harder for the long-term hold. But there are areas of the cannabis market that have shown more stability.
One area that will see substantial growth in the future is the medical cannabis segment. At the present time, cannabis has found many uses in the medical sense. Although the adult-use segment will grow faster, medical cannabis will contribute a large portion of cannabis sales for the next five years. Another area investors should watch is ancillary marijuana stocks.
To elaborate this area are companies that support the cannabis industry but do not touch the actual cannabis plant. Traditionally this segment of the cannabis sector has shown much more stability than the vertically integrated companies. For the purpose of finding some of the best cannabis stocks in these segments let's take a look at 2 leading marijuana stocks with long-term appeal.
Read More
Marijuana Stocks To Watch:
GW Pharmaceuticals plc (NASDAQ: GWPH)
Innovative Industrial Properties, Inc. (NYSE: IIPR)
GW Pharmaceuticals plc
GW Pharmaceuticals plc is a biopharmaceutical company focused on discovering and developing therapeutics from its cannabinoid product platform. The company develops medical cannabis to help treat a wide variety of diseases. At the present time, the company's lead product Epidiolex is being used in the U.S across the world for the treatment of seizures associated with a variety of serious complications. Currently, Epidiolex is one of the only drugs approved by the FDA in the U.S. and the European Union.
In February GW Pharms announced its Q4 and year-end 2020 financial results. The company produced total revenue of $148.2 million for Q4 and $527.2 million for the full 2020 year.  During Q2 of 2021 GW Pharms expects to close on the acquisition by Jazz Pharmaceuticals plc (NASDAQ: JAZZ). Some analysts currently believe GWPH stock is currently heavily undervalued in the market.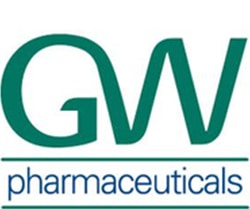 GWPH stock is up 86.40% year-to-date with a high of $217.50 in February.  Currently closed trading at $215.13 on March 10th   the stock has been stable since the announcement of the Jazz Pharmaceutical acquisition.  According to analysts at CNN Business GWPH has a 12-month median price target of $220. This represents a 2.26% gain from current levels. With this in mind, GWPH stock is a possible top marijuana stock to invest in for long-term positions.
[Read More] Are These Cannabis Stocks A Buy Right Now? 2 Marijuana Stocks With Market Potential
Innovative Industrial Properties, Inc.
Innovative Industrial Properties, Inc. is a real estate company that focuses on medical-use cannabis facilities for acquisition. The company then participates in sale-leaseback transactions with licensed cannabis growers under long-term, triple-net leases. At the present time, this cannabis REIT is one of the only options providing capital to cannabis companies through long-term ownership of marijuana facilities.  Currently, IIP, owns 67 properties across 17 states in the U.S. totaling about 5.7 million sq. ft of rentable space. Additionally, IIP has these properties 100% leased with an average remaining lease term of 16.6 years.
One other appealing incentive for IIP is a rather large dividend for shareholders. In December 2020 the company raised its dividend to an annualized dividend of $4.96 per share. Due to its latest financials, IIP missed its Q4 results bringing the stock price down from recent highs. In essence, making it more appealing for investors to start positions in the company.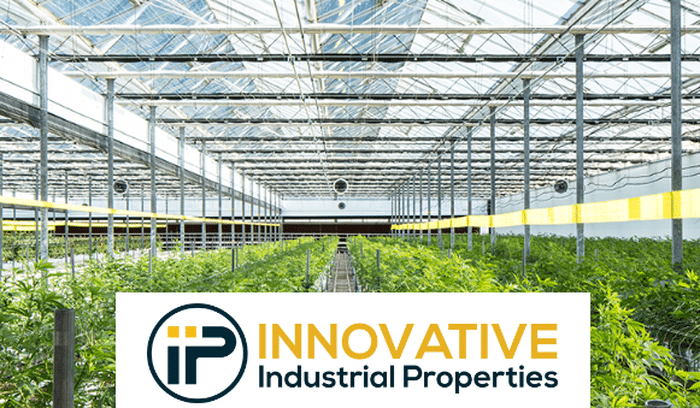 IIPR stock is down 6.01% year-to-date with a high of $222.08 in February. Currently closing trading on March 10th at $172.02 the stock could have some future potential. According to analysts at Tip Ranks IIPR stock has a 12-month average price target of $217.60. In essence, this would be a 26.5% gain from current levels. As one of the few marijuana stocks that provide a dividend to investors, IIPR stock could be a  top cannabis stock to buy for long-term investing.
[Read More] Marijuana Stocks Look To Recover Before Next Month
---
MAPH Enterprises, LLC | (305) 414-0128 | 1501 Venera Ave, Coral Gables, FL 33146 | new@marijuanastocks.com