Marijuana Stocks Have Seen Significant Loss In Market Value
For the past few weeks leading marijuana stocks have been showing increasing market volatility and have lost ground in the market. But many predictions by analysts have the industry making substantial gains in 2021. Thus far investing in the cannabis sector after the market crashed in March of 2020 would have given you a very profitable position at the current time. In reality with the way the cannabis market is performing a similar trend could continue this year.
Much of the recent losses in the cannabis sector are more about market sentiment than the cannabis industry itself. Strategically, leading cannabis companies have been expanding into key growth markets to capture their market share for the future. Actually, this downturn in the cannabis sector could be a good time to pick some marijuana stocks at lower market values. Most Marijuana stocks saw new highs in February before a decline in value for the cannabis sector began.
In essence, these could be an area pot stocks could climb to with a mention of federal reform for U.S. cannabis. Also, this month many U.S. cannabis companies are releasing earnings that could be a catalyst as March progresses. This latest dip in market value for the sector has put most top marijuana stocks near their value before the February run. Finding the marijuana stocks that could hold future potential involves research into these top cannabis companies. Investors should always do extensive due diligence before investing.
Cannabis Sales Continue To Increase
Recent market trends show no sign of cannabis sales in the U.S. slowing down. To start 2021 many U.S. companies are reporting increases in cannabis sales and higher demand nationwide.  Although federal reform has taken a back seat to economic recovery on a state-level cannabis expansion continues. More states are opting into medical cannabis programs and states like Arizona have begun selling adult-use recreational cannabis. With all these things in motion, the next few years could show substantial gains for the cannabis market.
But is now a good time to buy cannabis stocks? After recent drops in prices, marijuana stocks could see gains in the near future. As positive sentiment continues in the market there is a strong possibility to see upward momentum in the cannabis sector for the month of March. For the purpose of finding marijuana stocks to invest in for March 2021, we can research some companies. At the current time, these cannabis stocks could hold future gains for shareholders. With this in mind, let's take a look at 2 marijuana stocks that could be bought at current stock prices.
Read More
Marijuana Stocks To Watch:
Columbia Care Inc. (OTC: CCHWF)
4Front Ventures Corp. (OTC: FFNTF)
Columbia Care Inc.
Columbia Care Inc. is a multi-state operator and provider of medical and adult-use cannabis products to the U.S. and E.U. At the present time, the company holds licenses in 18 U.S. jurisdictions and operates 81 dispensaries and 27 cultivation and manufacturing facilities. Last month, in February Columbia Care, was awarded five medical dispensary permits in West Virginia. Additionally, the company also has a hemp cultivation license and plans to acquire Green Leaf Medical in the summer pending regulatory approval.
On March 3rd Columbia Care announced record preliminary Q4 and full-year 2020 results. To elaborate Q4 and full-year 2020 preliminary results exceed consensus estimates and show continued growth. In detail, the company has a strong balance sheet with more than $141.78 million raised in subsequent years. This will allow Columbia Care to accelerate acquisitions and target future growth. Recently, Nicholas Vita, CEO of Columbia Care commented," Our record-breaking fourth quarter and full-year performance was driven by continued revenue growth and margin expansion. We generated robust sequential and year-over-year increases in Combined Revenue, Gross Profit and Adjusted EBITDA."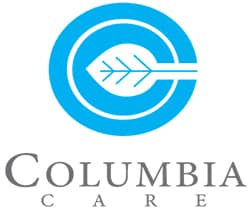 CCHWF stock is up over 7% year to date with a high in February of $7.89. Currently closing trading on March 10th around $6.14 a share the stock is down 4.83% going into the close.  According to analysts at Stock Invest CCHWF stock is expected to rise by 35.58% during the next 3 months. This prediction is based on the stock's short-term market trends. For this reason, CCHWF stock is a top cannabis stock to watch for the rest of March.
[Read More] Making a List Of Marijuana Stocks To Buy? 2 Pot Stocks To Keep An Eye On
4Front Ventures Corp.
4Front Ventures Corp. is U.S. multi-state cannabis operator and retailer that distributes over 25 cannabis brand products. Currently, the company has operations in Illinois, Massachusetts, California, Michigan, and Washington state. Last year 4Front produced Q3 2020 pro forma revenue of $22.3 million a 170% rise from the prior year. Additionally, the company gave initial 2021 guidance of $170-$180 million and adjusted EBITDA of $40-$50 million.
On January 4Front announced it received approval to start construction on its Mission Brand dispensary in Brookline, Massachusetts.  With this 4Front builds its presence in the state and grows in key U.S. markets.  In reality, 4Front could continue to show rapid growth in the key markets the company is currently in.  As continued growth occurs across the U.S. 4Front is in a good position to continue to increase its market share.  2021 could be a year of cannabis reform in the U.S. further adding to cannabis market growth.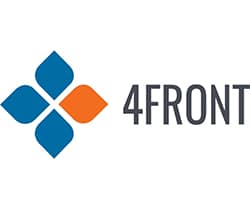 FFNTF stock is up 57.42% year to date with a high of $1.98 in February. At the present time, FFNTF stock closed trading on March 10th at $1.37 down 4.365% for the day. According to analysts at Wallet Investor FFNTF stock has a 1-year forecast price target of $3.167. This would be a substantial gain for the stock with a possibility of seeing triple-digit percentage gains from current levels. With this in Mind, FFNTF stock is a top U.S. marijuana penny stock to watch in March.
[Read More] As Marijuana Stocks Start To Recover In The Market Is Now The Time To Buy Or Sell?
---
MAPH Enterprises, LLC | (305) 414-0128 | 1501 Venera Ave, Coral Gables, FL 33146 | new@marijuanastocks.com