Market Momentum In The Cannabis Sector
Marijuana stocks are beginning to show some upward momentum in the market. With a substantial gain in the market, the cannabis sector begins to recover some of its recent losses. So, should investors find the best cannabis stocks to buy for gains in March? Currently, It seems like the cannabis sector is building a new base to move higher from. While this recent downturn in the market saw many top pot stocks give back much of the gains accumulated in February they could have potential going forward.
One area that has been showing investors the most market volatility is the Canadian marijuana stocks.  Most Canadian marijuana stocks saw massive gains in the February run. But after February 10th much of those gains were lost. But it was not directly related to the cannabis sector because recently most marijuana companies have been reporting record revenue and growth in the market. Instead, investors sold off their positions due to market sentiment dealing with the rally in Treasury yields and the U.S. dollar.
Now that sentiment is better, and investors are looking for profitable positions most cannabis stocks could hold future value. With the stimulus package passed and millions of Americans receiving relief, things seem to be going in the right direction as far as the economy goes. With this further growth in the cannabis sector could occur as people become comfortable with going out and getting back to normal life.
Cannabis Market Sales Growth
On account of the cannabis market growth in the U.S. and Canada in 2020, many marijuana companies are experiencing revenue growth. This coupled with recent expansions that have come rapidly for cannabis companies in the form of mergers and acquisitions has caused growth in the market. Also, in Canada now that cannabis 2.0 is well underway sales increases from the derivatives market are adding to cannabis revenue.
Granted the cannabis industry has much more growth in front of it. In the U.S. many companies are waiting for cannabis reform on the federal level. Of less importance, these bills have taken a back seat to the economic stimulus and recovery in the U.S. But now with that out of the way for the moment they could resurface and get a possible vote in the senate. As seen in February this could be a catalyst for Canadian marijuana stocks and U.S. cannabis companies. With this in mind, let's take a look at 2 Canadian cannabis stocks that could be positioned for a rebound.
Read More
Marijuana Stocks To Watch:
Cronos Group Inc. (NASDAQ: CRON)
OrganiGram Holdings Inc. (NASDAQ: OGI)
Cronos Group Inc.
Cronos Group Inc. is a global cannabis company that has international production and distribution across five continents. At the present time the company has built and an extensive portfolio of cannabis brands. On February 26th the company released its Q4 2020 and full-year results. Although the company is still struggling with losses of $14.9 million in Q4 2020 it did see continued growth in the adult-use market in Canada. The company also attributes the growth to the Israeli medical cannabis market. Net revenue for the Q4 was $17.0 million up by $9.7 million from Q4 of 2019. Full-year net revenue was $46.7 million increasing by $23 million from 2019.
One important factor that Cronos has that shouldn't be overlooked is its balance sheet with approximately $1.3 billion in cash and short-term investments. Also, the company just announced plans to launch its Happy Dance brand in ULTA Beauty. With more growth and opportunity Cronos could be positioning itself to see substantial future growth.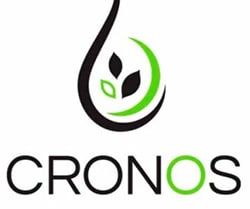 CRON stock is up 49.28% year to date with a high in February of $15.83. Currently trading at $9.94 up 5.30% on March 9th it could continue to see more upward momentum. According to analysts at MarketBeat CRON stock has a consensus price target of $8.56. This forecast would be 14.1% lower than current levels. In essence CRON stock could have some short-term gains as the market continues to improve.
[Read More] 2 Marijuana Stocks To Watch After Recent Drops In Market Value
OrganiGram Holdings Inc.
OrganiGram Holdings Inc. is a Canadian producer of cannabis and cannabis-derived products. The company's main focuses are on producing high-quality, indoor-grown cannabis for medicinal and recreational purposes. At the present time, OrganiGram has international business partnerships adding to the company's global presence. In January OrganiGram announced its Q1 fiscal 2021 results which show growth improvement. Specifically, Canadian adult-use recreational gross was $22.5 million up 42%. In addition, net revenue grew to $16.8 million up 30%. Furthermore, the company is reporting it has begun increasing production to meet increasing consumer demand. Strategically, this should allow the company to capture sales in the future.
By the same token OrganiGram has substantial growth opportunities it believes can improve revenue in 2021. For instance, the Canadian market continues to grow and with the derivatives market and cannabis 2.0. In addition, the number of retail stores in Canada has increased significantly giving the company more places to sell its products. Organigram is planning to launch 14 new products this quarter which are directly produced to match what consumers are looking for.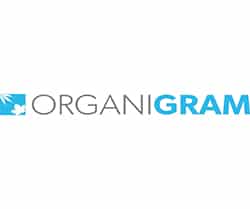 OGI stock is up 133.83% year to date with a high of $6.45 in February. At the present time, the stock closed on March 9th at $3.09. According to analysts at Stock Invest, OGI stock is expected to rise 62.03% during the next 3 months. This could be a good time to add OGI stock to your March watchlist. With the market bouncing back OGI stock is a top marijuana stock to watch in March.
[Read More] Are These 2 Marijuana Stocks To Buy Before The Next Cannabis Sector Rally?
---
MAPH Enterprises, LLC | (305) 414-0128 | 1501 Venera Ave, Coral Gables, FL 33146 | new@marijuanastocks.com