Marijuana based companies have been working in recent times to begin exporting product to the U.S. as it represents one of the largest markets for cannabis in the world. This has helped to give a solid boost to the marijuana stock market over the past few months as the prospect is now becoming more real than ever. Several companies have been able to begin exporting for medicinal research, but the hopes are that this can increase to the actual export of product to the U.S. With the adult use market now legal in a large way throughout the whole of Canada, it seems more realistic than ever that this could become a possibility in the near future.
Tilray (NASDAQ:TLRY) stated back in the end of September that they had received a special approval from the U.S. government to begin importing a chemical compound that contains two of the most prominent components of the cannabis plant to the University of California San Diego. The company has stated that their primary goal is to begin researching how these various chemicals can help to make new series of pharmaceutical drugs for sale across the market. The U.S. has only for now, approved one of these growing operations, but the hopes are that there will include more operations in the future.
Canopy Growth Corp. (NYSE:CGC) stated on October 9th, that they had received a permit as well from the DEA to potentially make the first legal import of cannabis into the U.S. through a research partner that has yet to be released to the public. The president of the company stated that "The United States presents a unique market opportunity and as the most established cannabis business in the world we, in turn, offer a unique ability to advantage standardization, IP development, and clinical research that can improve the understanding and legal application of cannabis and cannabinoids." Of course, this would be a huge step forward for the U.S. as the prospect of exporting legal cannabis to the country would be huge economically and socially though its implications.
Integrated Cannabis Company ICNAF/(CSE:ICAN) has stated that "Integrated Cannabis Company, Inc. (CSE:ICAN) (OTC:ICNAF), d/b/a iCannaCo™, is a global wellness enterprise focused on the development, manufacturing, marketing and distribution of innovative and highly effective botanically-based consumable products.The Integrated Cannabis Company team is comprised of dedicated scientists and product engineers who are passionate about health and creating health and lifestyle products utilizing advanced delivery systems and formulations." The team has been working to finish the production of their latest line of CBD infused products for sale on the open market. These CBD products potentially hold the key to helping aid some of the most prominent medical issues we face on daily basis such as pain reduction and sleep aids. For this reason, Integrated Cannabis could become one of the companies to have their products exported around the world, and with the hopes set high on the U.S. market.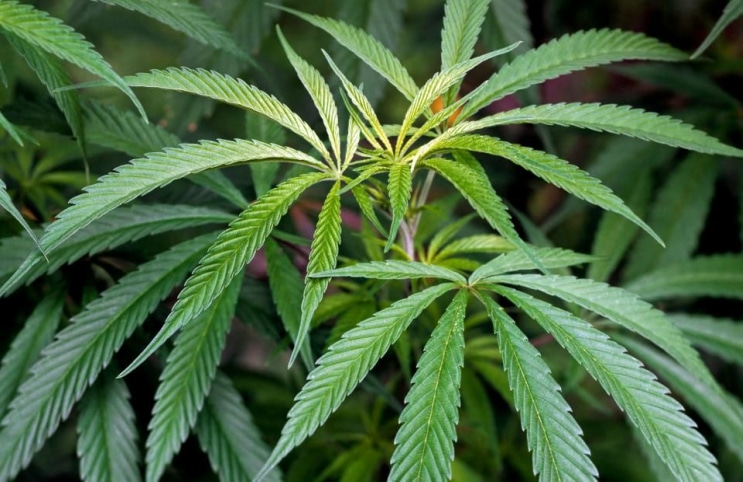 Pursuant to an agreement between an affiliate of MAPH Enterprises, LLC (owners of MarijuanaStocks.com), Midam Ventures LLC and Integrated Cannabis Company, Midam is being paid $25,000 per month for a period of 2 months beginning September 4, 2018, and ending March 9, 2019. This payment has been increased to $75,000 per month for the period of November 4 2018 and ending March 9, 2019. We own ZERO shares of Integrated Cannabis Company. We may buy or sell additional shares of (ICNAF)/(ICAN) in the open market at any time, including before, during or after the Website and Information, to provide public dissemination of favorable Information about Integrated Cannabis Company. MarijuanaStocks.com, which is owned by MAPH Enterprises LLC., a Florida Corporation has been previously compensated $100,000 by a non-affiliate 3rd party for a 1 year period beginning August 1, 2017 and ending August 1, 2018 to publicly disseminate information about CNRP Mining, Inc. (CND.CN) (CRPGF) that is now Integrated Cannabis Company. We own zero shares.
---
MAPH Enterprises, LLC | (305) 414-0128 | 1501 Venera Ave, Coral Gables, FL 33146 | new@marijuanastocks.com