Will Cannabis Stocks Continue To Bounce Higher In The Market?
Some marijuana stocks have started to recover from their recent downtrend. Over the last few weeks of trading, the market began to lose momentum and trade down. This was partly due to a rise in bond yields but with the announcement of a new stimulus package, things are looking better in the market. With this current uptick in trading some cannabis stocks to watch made a substantial recovery.
For instance, some marijuana stocks like Aphria Inc. (NASDAQ:APHA) and GrowGeneration Corp. (NASDAQ:GRWG) recovered with over a 10 percent increase during yesterday's trading. This turn in the market gave the chance for investors to take some profits from the upward push in trading. It seems that due to how volatile the cannabis sector is investors are waiting for the next potential dip before buying any pot stocks.
The last year of trading for cannabis stocks has been with lots of ups and downs in the market. Much of this past volatility is based on politics and better cannabis legislation. With better cannabis laws in place, there is much that can be accomplished in the cannabis industry. For starters with more states going legal in 2021 cannabis companies are looking to tap into new markets.
When a publicly-traded cannabis company can keep expanding its operation it most times yields good results in the market as well. There is a large amount of untapped potential for the cannabis sector that has yet to be seen. With the possibility of ending cannabis prohibition, the industry is preparing for the future. This has led to a record number of people who want to invest in cannabis before it's too late. The marijuana stocks below are a few examples of plays that may be worth having in your investment portfolio.
Marijuana Stock Watchlist 2021
Curaleaf Holdings, Inc. (OTC:CURLF)
Jushi Holdings Inc. (OTC:JUSHF)
Curaleaf Holdings, Inc
Curaleaf Holdings, Inc is one of the handful of cannabis stocks that some people feel is a better long-term investment. This is due to the belief that there is still a fair amount of growth potential that has yet to be seen by the company. Yet even as a short-term investment CURLF stock still presents a potential chance to see gains. In recent news, the company released its record Q4 and fiscal 2020 year results. During Q4 of 2020, the company was able to generate a revenue of $230.3 million.
This revenue increased 205% year-over-year and 26% sequentially. Overall for 2020, the company made $626.6 million in revenue, which grew 184% year-over-year. Results like this make investors and shareholders feel better about their investment in CURLF stock. As well the company has made announcements in regards to entering the European marijuana market.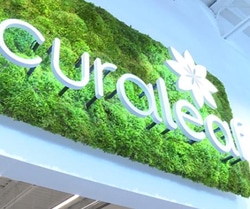 Joe Bayern, Chief Executive Officer of Curaleaf stated, "Curaleaf's record fourth quarter results reflected the benefit of our acquisition of Grassroots, which expanded our presence into 6 new states, including high-growth markets such as Illinois and Pennsylvania as well as the continued ramp up of Select, which is now in 17 states. In 2021, we expect to see the positive benefits of the transformative legalization of adult-use cannabis in Arizona and New Jersey.
[Read More]
Jushi Holdings Inc.
Marijuana stock to watch Jushi Holdings Inc. has started to recover a bit in the market. In the last half of February and the first week of March, JUSHF stock was on a bit of a downtrend. Back in January JUSHF stock had a nice upward push in trading. Trading for the entire first month of 2021, produced gains of 9 percent. This increase in trading created some forward momentum heading into the following month.
At the start of February trading for the company started off with some solid momentum. In the first 4 days of trading JUSHF stock was able to produce decent returns for shareholders From the 1st to 4th JUSHF stock had a 22 percent increase in trading. From this point, JUSHF saw a small dip in trading on the 5th and recovered once again on the 6th before dropping again at the end of February.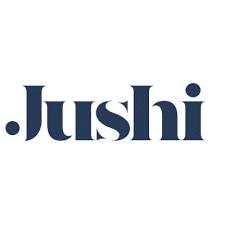 At the end of the month heading into March, JUSHF stock was still dropping in the market. From the 5th to the 9th JUSHF stock has started to pick up in trading and is up 9 percent from this time. In recent news, the company announced its subsidiary, Franklin Bioscience – SW LLC, will open the eleventh BEYOND/HELLO™ medical marijuana dispensary in Pennsylvania. This makes for the company's 17th BEYOND/HELLO™ retail location nationally which also adds more value to the company as a whole.
"Our eleventh BEYOND/HELLO dispensary opening in Pennsylvania upholds our commitment to broaden access for patients, and strategically expands our footprint in the state, which permits one of the most robust medical marijuana programs in the country," said Jim Cacioppo, Chief Executive Officer, and
---
MAPH Enterprises, LLC | (305) 414-0128 | 1501 Venera Ave, Coral Gables, FL 33146 | new@marijuanastocks.com