2 Cannabis Stocks To Watch That May Pick Up In Trading
Right now many new investors are looking for the best marijuana stocks to buy. Much of this is due to a combination of things. For one the recent downtrend with marijuana stocks has presented the opportunity to buy pot stocks a good entry levels. When looking for cannabis stocks to add to your portfolio buying them at the right entry price can help to see better returns on your investment. For instance, if you buy marijuana stocks at a price that may not go higher then you will have to possibly take a loss on your investment.
By waiting for the pullback it can be easier to find marijuana stocks at better market prices. The next reason for the increase in money being invested into the cannabis industry is the potential of federal cannabis reform. Ending cannabis prohibition has been attempted many times in the past and has failed every time. However, on the state-level cannabis legislation has progressed to a place that some people never thought would be possible.
Now with a new White House Administration who is in favor of cannabis legislation federal cannabis reform may happen in 2021. Because of this marijuana stocks in the past have seen better trading days due to the speculation of what's to come. This speculation has also caused many people to figure out how to invest in the cannabis industry. Some have already built portfolios for what they believe are the best marijuana stocks to own.
Others have invested their money directly in the cannabis companies themselves. Either way, there is a lot of growth potential for the cannabis sector as a whole with a major focus on the U.S. cannabis industry. The cannabis companies below are working to build more momentum and maybe potential cannabis stocks to watch in 2021.
Cannabis Stocks Watchlist In 2021
GrowGeneration Corp. (NASDAQ:GRWG)
KushCo Holdings Inc. (OTC:KSHB)
GrowGeneration Corp.
GrowGeneration Corp. is one more valuable cannabis stock in the ancillary market. The company owns and operates a chain of hydroponic grow stores. The reason this type of business is so valuable is that they provide most of the equipment and resources for cannabis cultivators. Without the right people to sell the necessary equipment to grow cannabis, the industry would be without its main product.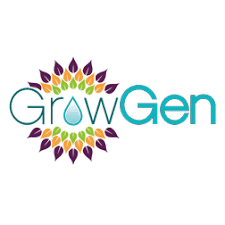 In recent news the company, it has signed two new leases in Los Angeles County, California. This new location will serve as the future site of two new GrowGeneration Super Hydroponic Garden Centers. In the last month of trading, the company started with a strong upward push in trading until the end of February. In the first 2 weeks of February GRWG stock was able to see a nice rally in trading during that time.
Going from $46.21 a share on the 1st to $64.58 a share on the 10th. This uptick made for a 39 percent increase in trading for the GRWG stock. However from this point, GRWG stock started to drop in the market. At the start of March, the company had a spike in trading before dropping again. Currently, GRWG is working to build more momentum and increase its market position once again.
[Read More]
KushCo Holdings Inc.
Marijuana stock to watch KushCo Holdings Inc. has been working on the progress of its business operation. Back in December, the company reported Q1 losses which impacted the way investors view the company. In addition, this also affected the way the KSHB stock was trading during that time. However as far a market performance goes KSHB stock has been able to sustain some form of an upward push.
Even though volatility and reporting losses can all play a factor in the market since mid-October KSHB has been climbing. At the start of November, KushCo started with a small increase in trading before dropping on the 9th to the 19th of November. On the 20th KSHB stock began to rise once again and went from a share price of $0.66 to $0.85 on the 30th. This momentum continued for the first 4 days of trading in the following month. Shortly after December 4th, KSHB stock started to decline in the market dipping the rest of the month.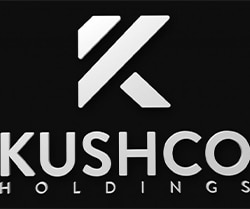 Like many other cannabis stocks, the start of the new year brought with it some much-needed momentum for the company. KSHB went on a strong rally for the better part of January. In the first 2 weeks of trading, KHSB reached gains of 60 percent. Pushing forward from this point the company was able to keep climbing going from $1.36 share on the 15th to $1.85 a share on the 21st.
Final Thoughts On KSHB Stock
This made for a 36 percent increase in trading. The rest of January KSHB dropped in trading but made had a monthly gain of 64 percent in the first month of 2021. When trading in February got started KSHB started to rise again before dipping down on the 11th. From this time KSHB stock has been looking to increase its market position. With much trading left to be seen investors are keeping watch to see if things change for this cannabis stock in 2021.
---
MAPH Enterprises, LLC | (305) 414-0128 | 1501 Venera Ave, Coral Gables, FL 33146 | new@marijuanastocks.com