Will These Cannabis Stocks Bounce In March?
As marijuana stocks start to recover a bit more investors are still being cautious of the next dip. At this time it will be another chance to find cannabis stocks to buy at better prices. Over the last few weeks of trading, the cannabis sector took a hit in trading as many marijuana stocks had trouble keeping up previous market momentum. Since that time some cannabis stocks have slowly started to pick back up in trading.
Yet due to the uncertainty that volatility brings some investors are waiting to take profits. This is because a potential dip might happen sooner than later which may lead to higher gains than recent trading. With marijuana stocks or any stock for that matter finding out all you can about the company beforehand is important.
Marijuana stocks trade in a volatile market so at times what may seem like a good trade may not be in the bigger picture. Building a portfolio of profitable pot stocks takes time and knowledge. Things quickly change with how marijuana stocks trade so keeping a watchful eye on the market is essential. It's best to learn all you can and follow trading patterns so you can understand how certain marijuana stocks typically trade.
This will give you better insight into knowing if certain marijuana stocks can add value to your portfolio. So as a good starting point learn all you can about the companies you want to invest in then build a list of marijuana stocks to watch. After watching how each stock trades you can then determine if you feel any companies on your watchlist are potential marijuana stocks to buy. The cannabis stocks below are a few examples of potential plays that may yield big gains in 2021.
Pot Stocks To Watch This Month
Green Lane Holdings Inc. (NASDAQ:GNLN)
Neptune Wellness Solutions Inc. (NASDAQ:NEPT)
Green Lane Holdings Inc.
Marijuana stock to watch Green Lane Holdings Inc. has been trying to pick up more market momentum over the last several weeks. Due to the recent downtrend in trading, the company may be seen as a potential marijuana stock to buy for future gains. At the end of January, GNLN stock started to trade down losing much of its momentum it had at the start of the new year.
When the start of February came the company was able to recover from its downtrend at the close of January. In the first 2 weeks of trading in February GNLN stock began to rally in the market. During this time the company reached gains of 72 percent which provided nice returns for shareholders. In the last 2 weeks of trading for the month, GNLN stock started to lose a bit of its upward trading.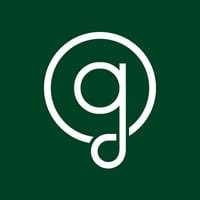 From the 10th to the end of the month the company was trading down in the market. This downward push resonated into March. On March 9th GNLN stock began to see a small bounce in trading but has yet to sustain a bigger upward push in trading. As time goes on the goal is to figure out how to increase the company's market position to see overall better trading in 2021.
[Read More]
Neptune Wellness Solutions Inc.
Neptune Wellness Solutions Inc. is another marijuana stock looking to recover from the recent downtrend in the market. In recent news, the company has announced that it has entered into a letter of intent with Société québécoise du cannabis (SQDC). The SQDC is the province's sole legal retailer for recreational cannabis, for the sale of Neptune's new cannabis brand, PanHash™. If things start to progress with this new deal this may help NEPT stock to recover a bit better than some investors may think.
"This is a very exciting time for Neptune as we announce the agreement with the SQDC and our newest recreational cannabis brand, PanHash™, which has been specifically developed to reflect Neptune's Quebec roots and heritage," said Michael Cammarata, President & Chief Executive Officer of Neptune Wellness Solutions Inc.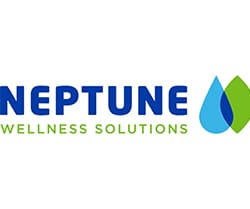 In the last month, the company has been battling to find some much-needed momentum. Back at the start of the new year, NEPT stock saw a small boost in trading. Yet in the back half of January NEPT stock started to lose its trading momentum as it started to decline in the market. In February things changed in the first part of the month. NEPT stock was able to bounce from January lows in the first 10 days of trading.
Final Thoughts On NEPT Stock And Market Performance
From the 1st of February to the 10th NEPT had a solid rally in the market going from $1.83 a share to $3.15 a share. This uptick in trading made for gains of 72 percent. From this point was the initial start of the company's downward trading. The rest of February leading and currently in March NEPT stock has yet to fully recover. Although there has been a slight pick up in trading but not enough to see strong gains. Hopefully, trading starts to look better for the company as 2021 holds a lot of growth potential for the entire cannabis industry
---
MAPH Enterprises, LLC | (305) 414-0128 | 1501 Venera Ave, Coral Gables, FL 33146 | new@marijuanastocks.com