Best Cannabis Stocks For Short Term Traders
Do you intend to buy marijuana stocks in May 2023? Trading cannabis penny stocks is one-way cannabis investors are capitalizing on the current industry uptrend. For the sake of this discussion, a penny stock is any stock that trades for less than $5. These marijuana stocks, despite their extreme market volatility, have the potential to create significant gains for short-term investors.
Although the federal cannabis prohibition did not end in 2022, there was more action on Capitol Hill in this area. If marijuana is decriminalized on a federal level in the United States by 2023, the cannabis industry could grow significantly. Currently, some cannabis investors use day trading and swing trading tactics to trade cannabis stocks. By taking advantage of the sector's fall, investors may be able to profit from the present market trend. Take a look at the top two marijuana penny stocks to watch under $1.
[Read More] Marijuana Stocks For Cannabis Investing 2023
Trading Top Marijuana Penny Stocks In May 2023
Lowell Farms Inc. (OTC: LOWLF)
StateHouse Holdings Inc. (OTC: STHZF)
Lowell Farms Inc.
Lowell Farms Inc., a well-known California cannabis producer, is rapidly expanding its market share. The organization's primary goals are developing great cannabis brands, artisan craft cannabis cultivation, and cutting-edge production technologies. The company and Ascend Wellness Holdings have a license arrangement. The two companies will bring the Lowell Smokes brand to Massachusetts and Illinois dispensaries. Ascend, and Lowell formally decided to export Lowell Smokes to Michigan in November. According to the firm, the iconic Lowell Smokes pre-roll bundles will also be available in Illinois.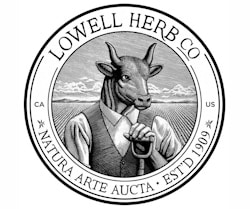 Lowell Farms announces unaudited first quarter 2023 financial and operational results, with net revenue generated for Q1 2023 decreasing 39% to $7.5 million compared to $12.4 million for Q1 2022. Net revenue was $9.3 million for Q4 2022, a decrease of 19%. In addition, the gross profit for Q1 2023 was $0.1 million reflecting gross margins of 1.8%, compared to a gross profit of $1.6 million, reflecting gross margins of 12.7% for Q1 2022. The company sustained a net loss of $4.0 million compared to a net loss of $4.1 million in Q1 2022 and a net loss of $11.1 million for Q4 2022.
LOWLF Stock Performance
The shares of LOWLF closed at $0.04 on May 15th, down 9.77% in the last month of trading. The stock is now trading in a 52-week price range of $0.029-$0.33 and is down 57.89% year to date.
[Read More] Best Canadian Marijuana Stocks For Mid May? 2 To Watch
StateHouse Holdings Inc.
StateHouse was founded by merging four forward-thinking legacy firms with a long history in California cannabis: Harborside, Loudpack, Urbn Leaf, and Sublime. Harborside was among the first six American companies to receive a cannabis license. The company, once known as Harborside, today has 13 locations spread across Oregon and California. StateHouse began extending its footprint in California in 2021, and this pattern is expected to continue. StateHouse's Salinas growing facility has grown, allowing for year-round production and a crop capacity that has more than doubled.

StateHouse reported total net revenues of $108.2 million for FY 2022, an increase of 79.4% from $60.3 million in FY 2021. Total net revenues climbed 68.8% to $25.5 million in Q4 2022, compared to $15.1 million in Q4 2021. Furthermore, gross profit before adjustments for biological assets climbed 61.3% to $42.1 million in FY 2022, compared to $26.1 million in FY 2021. Gross profit before adjustments for biological assets climbed 124% to $10.8 million in Q4 2022 from $4.8 million in Q4 2021. Overall, consolidated gross margins for FY 2022 were 39.3% of revenues and 42.4% for Q4 2022, compared to 37.1% in FY 2021 and 32.1% for Q4 2021.
STHZF Stock Performance
STHZF stock closed at $0.0417 on May 15th  and has a 52-week price range of $0.034-$0.68. In this case, CNN Business analysts have given STHZF stock a median price target of $0.19 per share. This would represent an upside of 344.95% from its last trading price of $0.0417.
[Read More] 2 Marijuana Stocks To Trade This Month
Top Penny Pot Stocks To Watch Under $1
Investigating the financials and news releases of the top cannabis companies will help you identify the best companies to invest in. Many seasoned investors are aggressively trading short-term positions in the main cannabis stocks in order to gain from the present economic slump. Before entering a trade, analyze technical indicators and chart patterns to discover the best entry and exit positions. You can improve your ability to conclude successful agreements by aggressively seeking out attractive opportunities. The most well-known American marijuana companies are among the top penny stocks to watch in 2023 due to their infamous volatility.
---
MAPH Enterprises, LLC | (305) 414-0128 | 1501 Venera Ave, Coral Gables, FL 33146 | new@marijuanastocks.com