2 Marijuana Stocks To Watch For A Recovery
It's important to know that investing in marijuana stocks, like any investment, carries risks. The cannabis industry is still relatively young and faces regulatory challenges and uncertainties. Additionally, individual companies within the sector may face specific risks such as competition, and production challenges. As well as the shift in consumer preferences.
Therefore, it is important for investors to thoroughly research and understand the market. In addition to individual companies, and their financials before making any investment decisions. The legalization of cannabis throughout the globe has created a huge market. With the current success of the industry, it is expected to grow even more in the coming years. That is why preparing and due diligence are essential to having the upper hand in investing in cannabis stocks.
For example with how volatile the sector has become being able to find top marijuana stocks to buy is not too difficult. This is becuase most of the volatile action in the cannabis sector has led to more downward than upward trading. But as well being prepared with taking up positions at the right time can be big if you catch a volatile recovery and are able to take profits. The companies below are several marijuana stocks to watch for better trading in 2023.
Top Marijuana Stocks To Watch In 2023
TerrAscend Corp. (OTC:TRSSF)
Columbia Care Inc. (OTC:CCHWF)
TerrAscend Corp.
TerrAscend Corp. cultivates, processes, and sells medical and adult-use cannabis in Canada and the United States. The company produces and distributes hemp-derived wellness products to retail locations; and manufactures cannabis-infused artisan edibles. Recently the company reported its Q1 2023 earing and it's been a record quarter for TerrAscend Corp.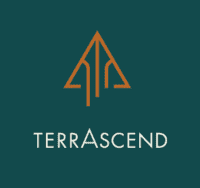 First Quarter 2023 Financial Highlights
Net Revenue was $69.4 million, an increase of 0.6% sequentially and 42.8% year-over-year.
Gross Profit Margin was 48.8%, compared to 44.6% in Q4 2022 and 32.1% in Q1 2022.
Adjusted Gross Profit Margin1 was 49.0%, compared to 45.3% in Q4 2022 and 40.3% in Q1 2022.
GAAP Net loss from continuing operations was $19.2 million, compared to $2.0 million in Q4 2022 and $13.8 million in Q1 2022.
EBITDA from continuing operations1 was $6.1 million, compared to $30.0 million in Q4 2022 and $1.1 million in Q1 2022.
Adjusted EBITDA from continuing operations1 was $12.2 million, compared to $12.2 million in Q4 2022 and $4.9 million in Q1 2022.
Adjusted EBITDA Margin from continuing operations1 was 17.6%, compared to 17.7% in Q4 2022 and 10.1% in Q1 2022.
[Read More] Marijuana Stocks For Cannabis Investing 2023
Columbia Care Inc.
Columbia Care Inc. engages in the cultivation, manufacture, and provision of cannabis products and related services in the United States and internationally. On May 15th the company reported its first quarter 2023 financial results.
[Read More] 2 Marijuana Stocks To Buy Right Now In May?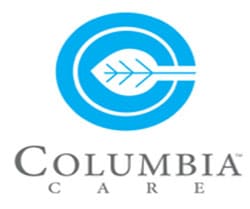 Q1 2023 Highlights
In Q1 2023, the Company opened two locations in Virginia (Hampton & Colonial Heights) and one in West Virginia; Virginia remains a top market by revenue and Adjusted EBITDA
Around the beginning of Q1 2023, as part of the ongoing efficiency initiatives to enhance profitability that were announced in January.
Subsequent to quarter-end, the Company opened one additional location in
Norfolk, Virginia, bringing total active store count to 85
Wholesale revenue held constant at $15.2 million in Q1 2023 compared to Q4 2022, driven by price stability and increasing volume.
---
MAPH Enterprises, LLC | (305) 414-0128 | 1501 Venera Ave, Coral Gables, FL 33146 | new@marijuanastocks.com