Best Marijuana Stocks For Mid-May Trading
Are you looking to invest in the best marijuana stocks in the United States in May? This month, bipartisan US House and Senate members resurrected the SAFE Banking Act, reviving the cannabis industry. In addition, Senator Chuck Schumer stated last week that a committee vote would be held soon after an initial hearing on Thursday. He also emphasized his intention to tie justice reform provisions to SAFE Banking.
The cannabis sector in the United States has made headlines in recent years, and one component that received a lot of attention is the sector of US marijuana stocks. As the legal framework surrounding cannabis evolves, investors are becoming more attracted to the intriguing possibilities of this expanding business. Despite marijuana's growing popularity, financial institutions have experienced major challenges in offering banking services to cannabis-related firms. This issue inspired the adoption of the SAFE Banking Act, ground-breaking legislation that intends to address the challenges experienced by cannabis entrepreneurs and the financial sector. In this article, we look at marijuana stocks in the US cannabis business and consider the consequences of the SAFE Banking Act.
2023 Possibilities For The Cannabis Industry
In recent years, the cannabis sector in the United States has undergone a dramatic shift, with an increasing number of states legalizing both medicinal and recreational marijuana. Recreational marijuana is legal in 18 states, while medical marijuana is legal in 36. This quick growth has greatly increased investor interest as people and institutions attempt to benefit from the rising demand for cannabis products and services.
Cannabis penny stocks are one sector where new investors may see short-term gains. A penny stock is worth less than $5 per share. Despite the industry's well-known high level of market volatility, short-term investors might expect to make significant profits. These marijuana companies, despite their severe market volatility, have the potential to create substantial returns for short-term investors. In the next five years, the cannabis market will more than triple. The top three marijuana stocks with the most significant growth potential in 2023 are reviewed.
[Read More] Top Marijuana Stocks In The Sector Today
3 Marijuana Penny Stocks To Watch May 2023
Glass House Brands Inc. (OTC: GLASF)
TPCO Holding Corp. (OTC: GRAMF)
MedMen Enterprises Inc. (OTC: MMNFF)
Glass House Brands Inc.
Glass House Brands Inc., a vertically integrated hemp and cannabis company, serves one of the country's most rapidly developing industries. The company concentrates on the California market, where it creates distinct, environmentally conscious brands to fulfill customers' demands across various industries. Some of the company's well-known goods include Forbidden Flowers, Glass House Farms, and Mama Sue Wellness. The firm plans to invest in a 5.5 million square foot greenhouse in Southern California in September 2021. Mark Vendetti is the new company's chief financial officer. PLUS, a well-known California edibles firm, was purchased for $25.6 million in December.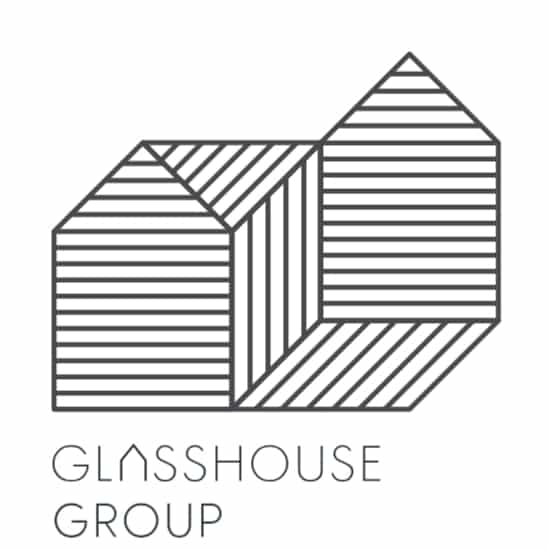 In its first quarter 2023 results, Glass House reported net revenues of $29.0 million, 108% growth versus Q1 2022 and a 10% sequential decline versus Q4 2022, primarily driven by seasonality. This result was at the high end of our Q1 guidance of $27 million to $29 million. In addition, wholesale biomass revenue of $14.5 million increased 182% versus Q1 2022 and was down 7% sequentially versus Q4 2022. In the quarter, products sold increased 179% year-on-year to over 49,923 pounds of equivalent dry weight. Consolidated gross profit was $12.0 million, or 41% of net revenues, compared to $2.3 million, or 17%, in Q1 2022 and $10.2 million, or 32%, in Q4 2022. This is the highest gross margin percent since Q2 2022, the last quarter before wholesale prices began their large decline.
Q2 2023 Outlook
We expect revenue to be between $38 million and $40 million. The increase vs. Q1 23 is being driven by the seasonal increase in production of biomass due to higher sunlight levels in Q2 relative to Q1, and our assumption CPG and Retail revenue will collectively be flat relative to Q1 due to the continued difficult retail environment. Our average selling price for wholesale biomass is projected at $325 per pound based on trends through early May.
GLASF Stock Performance
GLASF stock ended at $3.78 on May 16th, up 29.90% in the last month of trading. Currently, the stock has been trading in a 52-week range of $1.78-$4.51. GLASF stock is up 97.91% year to date.
[Read More] Top Marijuana Penny Stocks To Watch Under $1
TPCO Holding Corp.
TPCO Holding Corp. is a significant marijuana corporation in California. In general, the company cultivates, transports, distributes, and extracts marijuana throughout California. The company offers cannabis goods for $250 stock holding units through 17 owned and authorized brands. Eleven retail shops and delivery locations were established after the formation of Coastal Holdings Company, LLC, in October.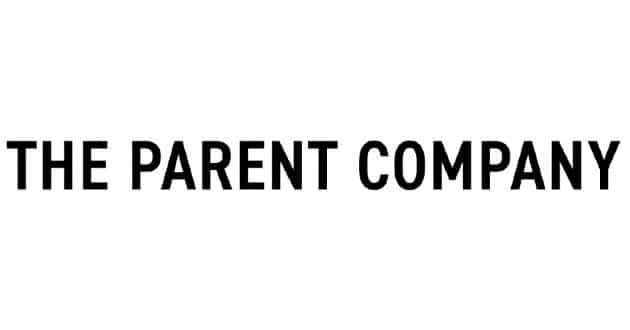 The company reported $18.1 million in net sales from continuing operations in the first quarter of 2023. Furthermore, gross profit from continuing operations increased by 15.8% to $7.8 million, or 43% of net sales, from $6.7 million, or 30% of net sales, in Q1 2022. In addition, the net loss from continuing operations in Q1 2023 was $16.5 million, compared to a net loss of $33.0 million in Q1 2022. In Q1 2023, the adjusted EBITDA loss from continuing operations was $9.3 million, a 57% improvement from the loss of $21.7 million in Q1 2022. Adjusted EBITDA excludes the effects of changes in financial instrument fair value, impairment costs, stock-based compensation, and other non-cash items.
GRAMF Stock Performance
GRAMF stock closed at $0.1787 on May 16th, down 7.57% in the last five days of trading. Currently, the stock has a 52-week price range of $0.13-$1.20 and is up 17.12% year to date.
[Read More] Best Canadian Marijuana Stocks For Mid May? 2 To Watch
MedMen Enterprises Inc.
MedMen is a leading cannabis shop in the United States, with locations in California, Nevada, Illinois, Arizona, Massachusetts, and New York. The company provides a diverse range of high-quality items through its premium retail locations, proprietary delivery service, and curbside and in-store pickup, including MedMenowned brands MedMen Red, Moss, and LuxLyte. MedMen Buds, an industry-first loyalty program, gives members access to special promotions, product drops, and content. MedMen thinks that legalizing and regulating cannabis will make the world a safer, healthier, and happier place.

In February, MedMen continues restructuring efforts, highlights results to date, and announces a strategic evaluation of properties in Arizona, Illinois, and Nevada as the next steps. The company has made considerable efforts, resulting in a return to positive adjusted EBITDA and a 34% drop in employment costs across its retail outlets, cultivation facilities, and corporate offices in the most recently reported quarter. Along with right-sizing the expense structure, the Company is making headway on localizing store assortments and enhancing its cultivation centers' product quality and profitability. Implementing a new POS system and loyalty program later this spring will result in greater retail efficiencies and substantially more meaningful consumer involvement.
MMNFF Stock Performance
MMNFF stock closed at $0.0216 on May 16th, up 40.26% in the last month of trading. Currently, the stock has a 52-week price range of $0.012-$0.108 and is up 48.97% year to date.
Watching Top Pot Stocks For Short Term Positions
In general, reviewing financials and press releases can assist you in identifying the best cannabis companies on the market. To profit from current market volatility, many seasoned investors are actively trading short-term holdings in the biggest cannabis businesses. Before entering a trade, examine technical indicators and chart patterns to discover the best entry and exit positions. You can increase your odds of profitable trade execution by constantly looking for suitable setups. The most well-known due to their volatility. These could be the top pot stocks to watch this week.
---
MAPH Enterprises, LLC | (305) 414-0128 | 1501 Venera Ave, Coral Gables, FL 33146 | new@marijuanastocks.com