It is hard to find potential in the current state of the cannabis industry. With so many unknowns, finding any marijuana stock to watch can be a very difficult task. But, there are a few things to look for that may help to narrow down the list. For one, finding a cannabis company that has a solid balance sheet is a great place to start. Within the balance sheet, investors should look for how much free cash a pot stock has as their first line of questioning. Because of the nature of this pandemic, it seems as though they're a lot of unknowns.
[Read More]
One of the major unknowns is how much cash a company has on hand. Because of the nature of this pandemic, having as much free cash as one can is a very important factor to weathering this storm. Another great factor to consider is what a cannabis company is doing to build out its business into the future.
When this pandemic is over, we will be left with company's business models only. Projections for the cannabis industry remain in the tens of billions for the next ten or so years. This means that a company that has the best business model, will receive the highest amount of their proper market share moving forward. These two factors are simply a starting point to determine which pot stock could be worth watching.
A Pot Stock With Some Major Potential
Curaleaf Holdings Inc. (CURLF Stock Report) is one of the leading cannabis stocks that occupies an interesting area of the cannabis market. The company has reportedly lost around 60% of its value in only the past twelve or so months. But, Curaleaf has a lot going for it moving forward. While it has lost quite a bit of value, Curaleaf is placed in a very solid position to see gains in the next few months if not years. The only factor that could stop the company from moving forward is the timeline of the coronavirus and how it continues to affect the cannabis market.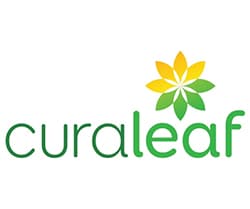 In its most recent quarter results, the company stated that it has almost $100 million in free moving cash. In the previous three quarters, the company only spent around $20 million which gives it a lot of room for future growth. Many popular pot stocks are in a hard position right now as they are slated to potentially run out of cash in the next few months. So with a heavy buffer like Curaleaf has, the company continues to look like an attractive pot stock to watch.
An Ancillary Pot Stock That Continues to Show Its Momentum
Scotts Miracle-Gro Inc. (SMG Stock Report) is not a pot stock on its own accord. The company began its career as a provider of gardening supplies and solutions. But, after the marijuana revolution began to go into full effect, the company quickly saw an opportunity. As one of the largest lawn care businesses in the world, the company has a solid backbone outside of the cannabis market. One thing to watch as well is for how the seasons affect Scotts stock price. Because it is a gardening company, people tend to purchase more gardening supplies during certain seasons.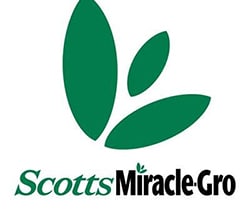 But, what makes the company a true pot stock is its subsidiary Hawthorne Gardening. Hawthorne Gardening was created with the intention of selling cannabis-specific hydroponics gardening supplies. Since the subsidiary was created, it has become a truly quintessential part of the larger business. Profits for Hawthorne Gardening have shot up by as much as 95% in the past twelve months. Because of the massive future opportunity for cannabis stocks as a whole, Scotts Miracle-Gro continues to look like an interesting pot stock to watch.
---
MAPH Enterprises, LLC | (305) 414-0128 | 1501 Venera Ave, Coral Gables, FL 33146 | new@marijuanastocks.com