Top Cannabis Stocks May 2023
Are you searching for the best marijuana stocks to invest in in 2023? Recently, a bipartisan group of lawmakers reintroduced the SAFE Banking Act in April. This created momentum in the cannabis market in the second quarter of 2023. The Safe Banking Act is a proposed legislation in the United States allowing banks to provide services to cannabis-related businesses without fear of criminal prosecution. The Safe Banking Act's adoption in the United States will tremendously boost the cannabis sector by allowing legal cannabis enterprises to use banking services.
Canadian cannabis stocks have a reputation for high volatility in the cannabis sector. Following Uruguay, Canada legalized cannabis for recreational use in 2018, becoming the world's second country to do so. As a result, company owners and organizations now have additional opportunities to enter the market and profit from the increasing demand for cannabis-related items. Notably, Canadian marijuana stocks had a huge upside and momentum when they hit their top in 2021.
Investing in cannabis penny stocks for a short time is one strategy to capitalize on the market's increasing trend. A penny stock is any share of stock that sells for less than $5. Cannabis-related penny stocks' well-known high daily and monthly price volatility may present chances. Cannabis investors prepared to take on these high-risk/high-reward trades have reaped the benefits of recent double-digit percentage returns on several securities.
Let's look at the best two marijuana penny stocks to add to your May watchlist. Overall, many of these companies, which are among Canada's largest cannabis businesses and are currently trading at penny stock prices, are currently trading at these levels.
[Read More] 2 Marijuana Stocks To Buy Right Now In May?
Top Canadian Marijuana Stocks For Mid-May Watchlist
SNDL Inc. (NASDAQ: SNDL)
Aurora Cannabis Inc. (NASDAQ: ACB)
Sundial Growers Inc.
SNDL Inc. manufactures, sells, and distributes cannabis-related products in Canada. The corporation's two primary business categories are retail operations and cannabis-related enterprises. It participates in the manufacture, distribution, and sale of cannabis for adult markets, as well as the private sale of cannabis for recreational reasons, through corporate-owned and franchised retail cannabis enterprises. In addition, the company manufactures and sells inhalable products such as flower, pre-rolls, and vapes. It sells its products under Top Leaf, Sundial Cannabis, Palmetto, and Grasslands.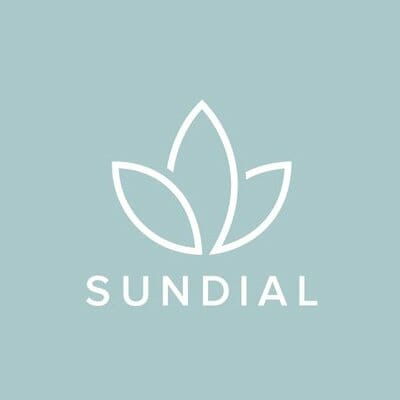 In general, SNDL reported $202.5 million in net revenue for the first quarter of 2023, up from $240.4 million in the fourth quarter of 2022 and $17.6 million in the first quarter of 2022, a 1,050% increase year on year. In specific, the acquisitions of Alcanna, Valens, and Zenabis contributed to the growth over the prior year's comparative quarter. Furthermore, the company suffered a net loss of $36.1 million in the first quarter of 2023, compared to a net loss of $161.6 million in the fourth quarter of 2022 and a net loss of $38.0 million in the first quarter of 2022. The first-quarter loss was exacerbated by a seasonal decline in Liquor Retail sales and inventories and $10 million in asset impairments.
SNDL's business is operated and reported in four segments: Liquor Retail, Cannabis Retail, Cannabis Operations, and Investments.
SNDL is Canada's largest private sector liquor retailer, with 170 outlets, mainly in Alberta, operating under three retail banners: "Wine and Beyond," "Liquor Depot," and "Ace Liquor." The cumulative gross revenue for Liquor Retail sales for the three banners was $115.9 million in the first quarter of 2023, a 27% decline from the fourth quarter of 2022.
SNDL is Canada's largest private-sector cannabis retailer, operating 197 locations under four retail banners: Value Buds, Spiritleaf, Superette, and Firesale Cannabis. Gross sales from the Cannabis Retail sector were $67.4 million in the first quarter of 2023, down from $68.4 million in the fourth quarter of 2022 but up from $7.5 million in the first quarter of 2022.
Gross revenue from the Cannabis Operations sector was $29.6 million in the first quarter of 2023, a 58% increase over the fourth quarter of 2022 and a 162% increase over the first quarter of 2022. For the first quarter of 2023, the investment portfolio generated $4.2 million in interest and fee revenue, $9.5 million in equity-accounted investee profit from SunStream investments, and a $5.2 million investment loss on marketable securities, which included unrealized losses on its publicly disclosed strategic investment in Village Farms International, Inc.
SNDL Stock Performance
SNDL stock closed at $1.69 on May 15th, by 11.92% in the past month of trading. The stock has a 52-week price range of $1.29-$4.86 and is down 19.14% year to date. According to analysts at CNN Business, SNDL stock has a 12-month consensus price target of $3.25 per share. In this case, this would represent an increase of 92.61% from its last trading price of $1.69.
[Read More] Unleashing the Green Wave: Investing in the Flourishing Cannabis Stocks of the US Sector in 2023
Aurora Cannabis Inc.
Aurora Cannabis Inc. is a Canadian corporation that cultivates and exports medical marijuana to various countries worldwide. To create a position in the US cannabis market, the company purchased Reliva, which manufactures CBD in the country. Aurora now has three more San Rafael '71 cultivars.  In May, the company strengthened its market domination in Germany by opening its first production and manufacturing facility with EU-GMP accreditation.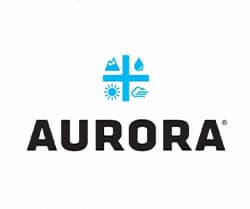 The company's development into overseas export markets such as Australia, Poland, the United Kingdom, and the Cayman Islands, as well as its ability to resolve difficult import/export licensing procedures, were principally responsible for the net revenue increase that began in Q1 2023. Specifically, the net loss for the three months ending December 31, 2022, was $67.2 million, compared to $51.9 million in the previous quarter and $75.1 million in the same time the previous year. In March, the company launched Valour – Designed for Veterans by Veterans as a new therapeutic floral product. Also, last month the company expanded its medical cannabis portfolio in Germany with new flower varieties for patients with high THC needs.
ACB Stock Performance
ACB stock closed at $0.585 on May 15th, down 8.69% in the last month of trading. In this case, the stock has a 52-week price range of $0.55-$3.150, down 19.18% year to date. According to analysts at CNN Business, ACB stock has a median price target of $1.12` per share. This would be an upside of 92.27% from its last trading price of $0.585.
[Read More] 2 Marijuana Stocks To Trade This Month
Top Canadian Cannabis Stocks For May 2023
Cannabis stocks might be an attractive short-term investment because of the high market volatility. Cannabis stocks, it is claimed, have a higher risk-to-reward ratio. You should conduct your research on the company before placing an investment. In general, corporate news releases and financial reports can help you find the best companies in any field. In addition, using technical indicators and learning more about chart patterns might help you improve your trading outcomes. With the help of today's top marijuana stocks, investors may brace themselves for increased volatility in 2023.
---
MAPH Enterprises, LLC | (305) 414-0128 | 1501 Venera Ave, Coral Gables, FL 33146 | new@marijuanastocks.com