Top Marijuana Stocks To Watch In 2023
Investing in marijuana stocks has become more popular in recent years due to the growing global legalization of cannabis. While there are risks associated with any investment, there are also several advantages to investing in the cannabis industry. Firstly, the industry is continuing to evolve and expand as more countries and states legalize cannabis. This growth potential could translate into significant returns for investors who can find the best marijuana stocks to buy.
Additionally, the cannabis industry is still in its early stages. This means there are many opportunities for innovation and new products and ventures. This creates possibilities for companies to differentiate themselves from their competitors and possibly capture substantial market share. Furthermore, the cannabis sector is expected to create jobs and propel economic growth in areas where it is legalized. This could lead to increased profits for companies operating in the industry and could also help local communities.
Finally, investing in marijuana stocks allows investors to support an industry that is believed by many to have positive social and health benefits. Cannabis has been used for medicinal purposes for centuries and is believed to have therapeutic properties that can help manage various health conditions. Overall, investing in marijuana stocks is not without risks, which is why learning and doing your research is important. As well the potential upside of investing in a flourishing industry with innovation opportunities makes it an attractive option for some investors. Below are a few marijuana stocks to watch for cannabis investing in 2023.
Marijuana Stocks For Your 2023 Portfolio
Ayr Wellness Inc. (OTC:AYRWF)
StateHouse Holdings Inc. (OTC:STHZF)
Trulieve Cannabis Corp. (OTC:TCNNF)
Ayr Wellness Inc.
Ayr Wellness Inc. operates as a vertically-integrated cannabis multi-state operator that cultivates, manufactures, and retails cannabis products and branded cannabis packaged goods. In recent news, the company announced it has reached an agreement with Elk Spring Partners, LLC. This is to amend the earn-out payment terms under the membership interest purchase agreement (the "MIPA") dated March 26, 2021, as amended, relating to the Company's acquisition of New Jersey-based GSD NJ, LLC.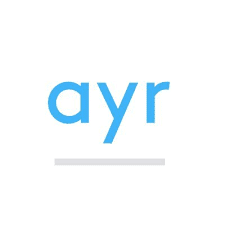 The earn-out formula and payment terms under the MIPA were amended as follows:
The first US$10 million portion of the earn-out will continue to be payable in cash, which payment is expected to be made to the NJ Counterparties by May 19, 2023.
The next US$14 million portion of the earn-out, which was to be satisfied by issuing 12.5% promissory notes due September 2024 with interest and principal payments, will instead be satisfied by issuing 13.5% promissory notes due December 2026 with monthly interest-only payments until May 2024.
[Read More] Are Cannabis ETFs The Best Way To Invest In Marijuana Stocks? 3 For Your Watchlist
StateHouse Holdings Inc.
StateHouse Holdings Inc. an integrated omni-channel cannabis company, engages in the cultivation, processing, manufacture, distribution, and retailing of cannabis products for the adult-use and medical markets in the United States. On May 5th the company reported its Q4 and year-end 2022 financial results.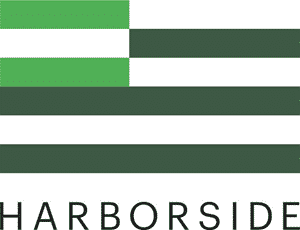 Q4 and 2022 Financial Highlights
Total net revenues were $108.2 million for FY 2022, an increase of 79.4% compared with $60.3 million in FY 2021. Total net revenues for Q4 2022 increased 68.8% to $25.5 million, compared with $15.1 million in Q4 2021.
Gross profit before adjustments for biological assets for FY 2022, increased 61.3% to $42.1 million compared to $26.1 million in gross profit for FY 2021. Gross profit before adjustments for biological assets for Q4 2022, increased 124% to $10.8 million, compared with $4.8 million in Q4 2021.
Consolidated gross margins were 39.3% of revenues for FY 2022 and 42.4% for Q4 2022, compared to 37.1% of revenues in FY 2021 and 32.1% for Q4 2021.
Retail revenues were $63.0 million, representing 58.1% of total sales for FY 2022, an increase of $24.3 million compared to FY 2021.
FY 2022 cultivation yields in the Company's Salinas facility were up 101.0% over
FY 2021 due to improved practices.
[Read More] 3 Marijuana Stocks To Buy Today To Make Some Money?
Trulieve Cannabis Corp.
Trulieve Cannabis Corp. together with its subsidiaries, operates as a medical cannabis company. The company cultivates and produces products in-house and distributes its products to Trulieve branded stores (dispensaries) in Florida, as well as through home delivery. Recently the company released its first quarter 2023 results. Which has made progress on cash objectives.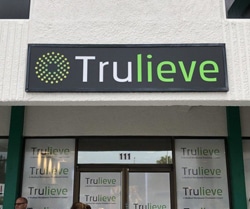 Q1 2023 Financial and Operational Highlights
Revenue of $289 million, with 95% of revenue from retail sales.
Achieved GAAP gross margin of 52%, with gross profit of $150 million.
SG&A expenses lowered by $24 million sequentially to $102 million.
Reported net loss of $64 million. Adjusted net loss of $21 million* excludes non-recurring charges, asset impairments, disposals and discontinued operations.
Generated adjusted EBITDA of $78 million*, or 27% of revenue.
Cash at quarter end of $195 million.
Opened three new dispensaries in Palatka and Winter Haven, Florida and Beckley, West Virginia.
---
MAPH Enterprises, LLC | (305) 414-0128 | 1501 Venera Ave, Coral Gables, FL 33146 | new@marijuanastocks.com