3 Marijuana Stocks To Watch For Cannabis Investors 2023
Over the last year, marijuana stocks have gained more attention from investors. It is not that the sector is better than others but it is a growing space that has yet to reach its full potential. It takes a good amount of understanding and patience to be profitable as a marijuana stock investor. Much of the cannabis sector is volatile and patterns can change without warning. Also with regulatory issues and no federal reform, it is important to stay on top of what is going on in the cannabis industry.
New and seasoned companies are working to push the industry ahead. The more revenue and overall progress people see the more they want to become invested. Like any other investment, it is important to do your research and learn not just about marijuana stocks but trading as well. With an understanding of how to properly invest and trade making a profit by investing in the best marijuana stocks could be the way to go. Just make sure you establish a game plan that you can adapt to market changes along the way.
Strategy is key in any form of investing that way you can have better odds at staying profitable. Many companies in this industry are focused on the production and distribution of cannabis products, including medical and recreational marijuana. As a result, investing in marijuana stocks can be a way to gain exposure to this rapidly growing industry. The companies below are several marijuana stocks to watch for better trading in 2023.
Marijuana Stocks To Keep On Your Radar 2023
Planet 13 Holdings Inc. (OTC:PLNHF)
Medicine Man Technologies, Inc. (OTC:SHWZ)
MedMen Enterprises Inc. (OTC:MMNFF)
Planet 13 Holdings Inc.
Planet 13 Holdings Inc. an integrated cannabis company, engages in the cultivation, production, distribution, and marketing of cannabis and cannabis-infused products for medical and retail cannabis markets in Nevada, the United States. In recent news, the company plans to release its financial results for the first quarter ended March 31, 2023, on May 15, 2023, aftermarket.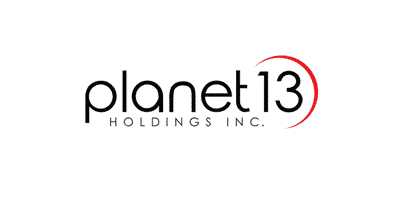 So Planet 13 will host a conference call on May 15, 2023, at 5:00 p.m. ET to discuss its first quarter financial results and provide investors with key business highlights, strategy, and outlook. The call will be chaired by Bob Groesbeck, Co-CEO, Larry Scheffler, Co-CEO, and Dennis Logan, CFO.
Medicine Man Technologies, Inc.
Medicine Man Technologies, Inc. doing business as Schwazze, engages in the cultivation, manufacturing, distribution, and retail sale of cannabis and cannabis-related products in Colorado and New Mexico. It operates through Retail and Wholesale segments.

Recently the company announced it will hold a first-quarter earnings webcast on May 10, 2023, at 5:00 pm ET. The webcast will be available on the Company's website and on replay until May 17, 2023.
[Read More] What Will We See In The Cannabis Industry 2023
MedMen Enterprises Inc.
MedMen Enterprises Inc. together with its subsidiaries, operates as a cannabis retailer in the United States. The company provides products under the MedMen Red and LuxLyte brand names. As of June 25, 2022, it operated 19 stores in California, Nevada, Illinois, Arizona, and Massachusetts. MedMen Enterprises Inc. is based in Los Angeles, California. A few months ago the company announced it has changed its auditor from MNP LLP to Marcum LLP effective March 17, 2023. The report of MNP LLP on the Company's consolidated financial statements for the fiscal year ended June 25, 2022.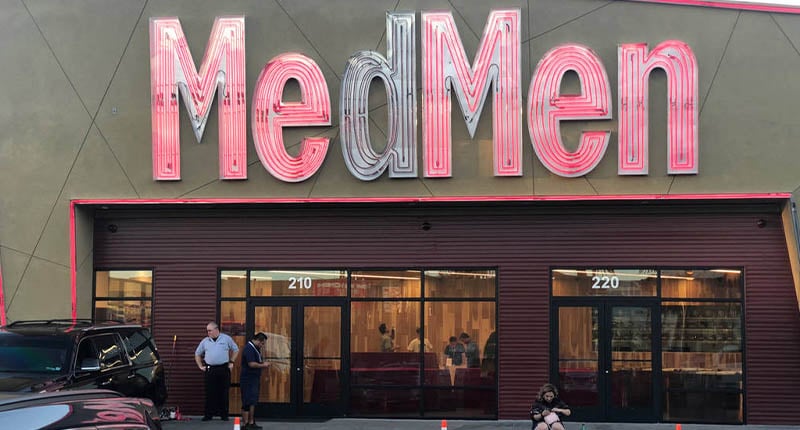 Plus June 26, 2021, did not contain an adverse opinion or a disclaimer of opinion, nor was it qualified or modified as to uncertainty, audit scope, or accounting principle. The report had been prepared to assume that the company would continue as a going concern and included an explanatory paragraph regarding the Company's ability to continue as a going concern. Which was a result of recurring losses from operations, violation of various debt covenants, and a net capital deficiency.
---
MAPH Enterprises, LLC | (305) 414-0128 | 1501 Venera Ave, Coral Gables, FL 33146 | new@marijuanastocks.com