Top Marijuana REITS For Better Investing In The Cannabis Sector
Marijuana stocks could be the investment you need to make before the industry becomes more regulated. Meaning with how volatile things are there is a lot of inconsistent trading. One day the sector can be up and the next it can be down. Yet for some time the volatile trading has led to more red days than green. However, may feel that once better laws and regulations are implemented in the cannabis industry stronger momentum will happen.
This is mainly due to the fear of having the industry abruptly shut down becuase of a lack of federal reform. With no fear of being shut down, people will feel safer looking for marijuana stocks to buy. The industry is still fairly young and expanding day by day with each new venture, product, and service. With how new the industry is people are always looking for ways to invest.
This is why finding the top publicly traded companies is the easiest bare to entry. However, it takes time patience, and a lot of research. With how unpredictable the sector can be the more you know the better your odds of seeing strong returns. The companies below are a few marijuana stocks to watch that could be worth adding to your portfolio.
Top Marijuana Stocks To Watch In 2023
Innovative Industrial Properties, Inc. (NYSE:IIPR)
Power REIT (NYSE:PW)
Innovative Industrial Properties, Inc.
Innovative Industrial Properties, Inc. is a self-advised Maryland corporation focused on the acquisition, ownership, and management of specialized properties leased to experienced, state-licensed operators for their regulated medical-use cannabis facilities. In recent news, the company reported its first quarter 2023 earnings.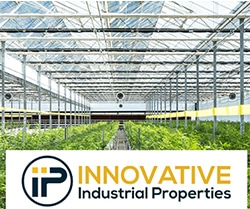 First Quarter 2023
Generated total revenues of approximately $76.1 million in the quarter, representing an 18% increase from the prior year's quarter.
Recorded net income attributable to common stockholders of approximately $40.8 million for the quarter, or $1.43 per diluted share.
Recorded adjusted funds from operations (AFFO) of approximately $63.4 million, or $2.25 per diluted share, increases of 18% and 10% from the prior year's quarter, respectively.
[Read More] Are Marijuana Stocks A Buy As SAFE Banking Comes Into Focus?
Paid a quarterly dividend of $1.80 per common share on April 14, 2023, to stockholders of record as of March 31, 2023, equal to an annualized dividend of $7.20 per share.
[Read More] 2 Marijuana Stocks To Buy Right Now In May?
Power REIT
Power REIT is a real estate investment trust (REIT) that owns real estate related to infrastructure assets. This includes properties for Controlled Environment Agriculture, Renewable Energy, and Transportation. Power REIT is actively seeking to expand its real estate portfolio related to Controlled Environment Agriculture.

At the end of January, the company announced its 2022 dividend income tax treatment. The Federal income tax classification of the distribution per share on the Company's 7.75% Series A Preferred Stock with respect to the calendar year ended December 31, 2022.
---
MAPH Enterprises, LLC | (305) 414-0128 | 1501 Venera Ave, Coral Gables, FL 33146 | new@marijuanastocks.com