Best Cannabis Stocks To Watch 2nd Week Of May
Do you plan to buy marijuana stocks in 2023? In the upcoming years, as more states legalize cannabis use for both medical and recreational purposes, the US cannabis market may grow. In fact, cannabis usage for recreational and medical purposes was legal in 19 states and 38 states as of February 2023, respectively. This pattern could continue as other states examine their legalization policies.
The SAFE Banking Act committee hearing may start as early as May 11. Thus, this past week saw the top cannabis stocks experience some upside.  The Safe Banking Act, a proposed bill in the US, would allow banks to assist cannabis-related enterprises without fear of legal repercussions. By enabling authorized cannabis firms to use financial services, the Safe Banking Act, which was just passed in the US, would tremendously influence the cannabis industry.
It's important to remember that several factors, such as changes to governmental laws and regulations, alterations in customer tastes, and shifting market dynamics, could impact the industry's future. Grand View Research predicts that the US cannabis market will be worth $ 10.8 billion in 2021 and will increase at a CAGR of 14.9% from 2022 to 2030. Investors can profit from the recent market dip by utilizing the sector's extensive recovery. These three US marijuana stocks have seen double-digit percentage gains to start May 2023.
[Read More] 3 Marijuana Stocks To Watch Before Next Week Trading Begins
Top Marijuana Stocks With Momentum In May
Ascend Wellness Holdings, Inc. (OTC: AAWH)
Goodness Growth Holdings, Inc. (OTC: GDNSF)
Jushi Holdings Inc. (OTC: JUSHF)
Ascend Wellness Holdings, Inc.
AWH facilities are in Massachusetts, New Jersey, Ohio, Illinois, Michigan, and Michigan. Two of AWH's main business initiatives include owning and running facilities that produce praised strains and having a carefully considered product line. The corporation usually develops and offers its products under the brand Ozone. Various cannabis-related goods, including candies, concentrates, pre-rolls, flowers, and vape pens, are sold in the store. AWH runs 17 retail locations and provides goods to authorized marijuana businesses. The purchase price of MedMen NY Inc. will climb, as has been agreed upon by Ascend Wellness and MedMen Enterprises Inc.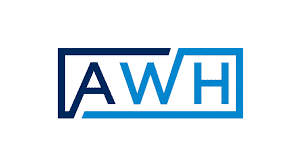 Ascend Latest Financial Results
Ascend reported net sales growth of 0.8% over the prior quarter to $112.1 million in its Q4 and full-year 2022 results. To reach $84.3 million, total retail revenue in the fourth quarter of 2022 climbed 1.8% over the third quarter. Significantly, retail sales rose 30% between Q4 2021 and Q4 2022. The gross wholesale revenue for the quarter fell by 2.4% from the previous quarter to $50.2 million. After intercompany sales, net wholesale revenue was $27.8 million, a 2.3% quarterly decline. From the third quarter of 2022 to the fourth quarter of 2022, the company's net loss dropped by $1.8 million for the entire period.
An increase in retail sales, particularly in New Jersey, and an increase in third-party wholesale sales in New Jersey and Massachusetts were the main contributors to the full-year 2022 net revenue, which excludes intercompany sales of wholesale products and increased 22.1% year over year to $405.9 million. To $134.6 million, or 33.1% of revenues, for the entire 2022 fiscal year, down from $136.0 million, or 40.9% of revenues, in the prior year. Compared to $153.4 million, or 46.2% of revenue, in 2021, the adjusted gross profit for 2022 was $185.1 million, or 45.6% of revenue. Compared to a net loss of $122.7 million in 2021, the net loss for 2022 was $80.9 million. The company expects to report its first quarter 2023 earnings on May 9th after the market close.
AAWH Stock Performance
AAWH stock closed on May 5th  at $1.10, up 21.55% in the past five days of trading.  Currently, the stock has a price range of $0.81-$3.44, down 4.35% year to date. According to analysts at CNN Business, AAWH stock has a 12-month median price forecast of $3.68 per share. In this case, it would represent an increase of 234.09% from its last trading price of $1.10.
[Read More] Is It Time To Buy Marijuana Stocks? 3 To Watch Under $2
Goodness Growth Holdings, Inc.
Goodness Growth Holdings, Inc. is a physician-led cannabis startup in the United States. In general,  the business grows marijuana in environmentally friendly greenhouses, makes pharmaceutical-grade cannabis extracts, and distributes its goods through a network of retail dispensaries under Goodness Growth and other brands and independent dispensaries. As of March 11, 2022, it operated 18 dispensaries, with 2 in Maryland, 8 in Minnesota, 4 in New Mexico, and 4 in New York. Additionally, it supplied wholesale cannabis goods via several companies in Arizona, Maryland, Minnesota, and New York. The company's name was changed from Vireo Health International Inc. to Goodness Growth Holdings, Inc. in June 2021. Goodness Growth Holdings, Inc.'s corporate office is in Minneapolis, Minnesota.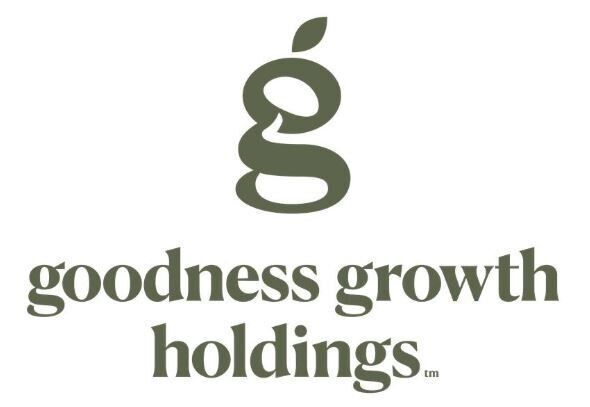 In March, the business released its Q4 2022 results. Overall, the quarter's revenue of $74.6 million increased by 57.8% when ceased operations were not included and by 37.1% year over year. Additionally, Q4 revenue of $19.0 million increased by 39.4% year over year and 55.8% when operations were excluded. Verano Holdings Corp. allegedly canceled its deal with Goodness in October 2022, wherein Verano had agreed to purchase all of the company's equity following the satisfaction of certain conditions. Both businesses are claiming damages as a result of the contract being terminated.
Words From The CEO
 "Our fourth quarter results reflected revenue growth in each of our markets, as well as continued improvements in margin performance which was amplified by removal of the negative performance drag we experienced last year in our former Arizona cultivation facility. In building on the improved financial performance, I see numerous opportunities for us to drive meaningfully better operational efficiencies and quality. This room for improvement, coupled with what we anticipate will be meaningful state-regulatory catalysts provides us a strong growth trajectory. My mandates from the Board include augmenting our operational capabilities to better capitalize on our market opportunities and managing our balance sheet and liquidity to support our long-term success."

Interim Chief Executive Officer Josh Rosen
GDNSF Stock Performance
On May 5th, GDNSF stock closed at $0.20, up 81.82% in the last five days of trading. The stock is currently trading in a 52-week price range of $0.091-$1.83 and is up 25% year to date. GDNSF stock has a median price target of $0.10, representing a 50% decrease from its last trading price of $0.20.
[Read More] Top Ancillary And Medical Marijuana Stocks In May 2023
Jushi Holdings Inc.
Jushi Holdings Inc. is a hemp and cannabis company extending its market position in the medical and recreational marijuana markets in the United States. The company's major objective is to offer a variety of branded marijuana and hemp-derived products to the US market. 34 Jushi-owned uses the BEYOND/HELLO brand and -operated dispensaries nationwide. Additionally, Jushi has 31 retail licenses in the US, and Beyond/Hello, its national cannabis dispensary brand, is growing both online and offline. By acquiring NuLeaf Inc. in April, the company was able to extend its vertically integrated operations into Nevada.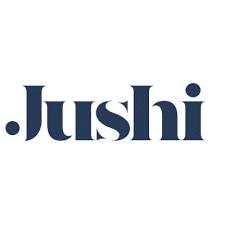 According to preliminary data by Jushi, revenue increased by a record $284.3 million for the entire fiscal year, or 35.8%, and by 16.6% year over year for the fourth quarter of 2022, or $76.8 million. Additionally, the company increased its retail network in 2022 by opening seven more locations and running 35 dispensaries nationwide. In FY 2022, the company had a net loss of $202.3 million. On May 12, before the market opens, the company will announce its financial results for the first quarter of 2023.
JUSHF Stock Performance
JUSHF stock closed at $0.5850 on May 5th, up 27.74% in the last five days of trading.  Currently, the stock has a 52-week price range of $0.414-$2.34 and is down 23.22% year to date. According to analysts at CNN Business, JUSHF stock has a 12-month average price target of $1.11 per share. In this case, this represents an upside of 89.90% from its last trading price of $0.5850.
[Read More] Top Marijuana Stocks For Cannabis Investing In May
Trading Cannabis Stocks In May 2023
In general, reading their press releases and financial reports may make it easier to locate the top cannabis businesses. Several seasoned investors are actively trading short-term positions in the leading cannabis companies in an effort to profit from the present market volatility. Before opening a position, use technical indicators and chart patterns to determine the ideal entry points and take-profit zones. You can improve your ability to close transactions profitably by actively hunting for advantageous circumstances. Due to their current uptrend, these top marijuana stocks may be among the most interesting to watch in 2023.
---
MAPH Enterprises, LLC | (305) 414-0128 | 1501 Venera Ave, Coral Gables, FL 33146 | new@marijuanastocks.com