Top Cannabis Stocks For May 2023
Do you plan to invest in the top US marijuana stocks in 2023? In the US, the marijuana industry is anticipated to expand significantly further in 2023. There will probably be more cannabis companies operating in the US as more states legalize cannabis for medical and recreational purposes. As competition intensifies, profitable businesses will undoubtedly want to capture a larger market share, and new companies will surely emerge to satisfy the rising demand for cannabis goods.
US House and Senate lawmakers reintroduced the SAFE Banking Act late last month, reinvigorating the cannabis industry. The sector may continue to consolidate as larger companies buy smaller ones to obtain their technology, patents, and knowledge. The industry might also become more regulated, which for cannabis enterprises might be helpful and challenging. Despite this, it is anticipated that the US cannabis sector will expand over the coming years due to a shift in public perception, growing legality, and the potential for substantial profits.
How the sector evolves in the future may be influenced by various variables, such as changes to government policies and regulations, adjustments in consumer preferences, and altered market dynamics. The US cannabis market, according to Grand View Research, will be worth $ 10.8 billion in 2021 and will increase at a CAGR of 14.9% from 2022 to 2030. Investors might profit from the current market dip by utilizing the sector's overall recovery. These could be 2 US marijuana stocks that you may need to watch in May.
[Read More] 2 Top Marijuana Stocks To Buy For Cannabis Investing?
Top US Cannabis Stocks To Watch May 2023
Ascend Wellness Holdings, Inc. (OTC: AAWH)
Verano Holdings Corp. (OTC: VRNOF)
Ascend Wellness Holdings, Inc.
AWH facilities exist in Massachusetts, New Jersey, Ohio, Illinois, Michigan, and Michigan. Owning and operating facilities that create strains that receive praise and having a thoroughly studied product range are two of AWH's primary business efforts. The business frequently develops and markets its products under the moniker Ozone. The shop sells various cannabis-related products, including candies, concentrates, pre-rolls, flowers, and vape pens. AWH operates 17 retail stores and provides products to licensed marijuana businesses. Ascend Wellness and MedMen Enterprises Inc. have agreed that the purchase price of MedMen NY Inc. will increase.
Ascend Wellness's Latest Results
In its Q4 and full-year 2022 results, Ascend recorded net sales growth of 0.8% over the prior quarter to $112.1 million. Total retail revenue in the fourth quarter of 2022 increased by 1.8% over the third quarter to $84.3 million. Significantly, between Q4 2021 and Q4 2022, retail sales increased by 30%. To $50.2 million, the gross wholesale revenue for the quarter decreased by 2.4% from the prior quarter. Net wholesale revenue after intercompany sales was $27.8 million, a 2.3% quarterly fall. The company's net loss decreased from the third quarter of 2022 to the fourth quarter of $1.8 million for the entire quarter.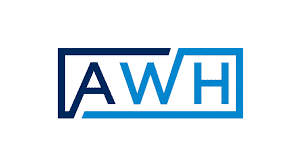 The main drivers of the full-year 2022 net revenue, which excludes intercompany sales of wholesale products and increased 22.1% year over year to $405.9 million, were an increase in retail sales, particularly in New Jersey, and an increase in third-party wholesale sales in New Jersey and Massachusetts. From $136.0 million, or 40.9% of revenue, in the prior year to $134.6 million, or 33.1% of revenues, for the 2022 fiscal year. The adjusted gross profit for 2022 was $185.1 million, or 45.6% of revenue, as opposed to $153.4 million, or 46.2% of revenue, in 2021. The net loss for 2022 was $80.9 million, as opposed to a net loss of $122.7 million in 2021. The company is scheduled to report its first quarter 2023 earnings on May 9th after the market close.
AAWH Stock Performance
AAWH stock closed on May 3rd   at $0.9505, up 3.32% in the past month of trading.  Currently, the stock has a price range of $0.81-$3.44, down 17.35% year to date. According to analysts at CNN Business, AAWH stock has a 12-month median price forecast of $3.68 per share. In this case, it would represent an increase of 286.64% from its last trading price of $0.9505.
[Read More] Top Ancillary Marijuana Stocks To Watch May 2023
Verano Holdings Corp.
Verano Holdings Corp. is a multistate, vertically integrated cannabis business in the US. Under many brand names, the company offers high-end cannabis products for sale. Verano controls 14 production and processing facilities, 125 dispensaries, and 13 states. Even so, the company has 63 locations and is well-known in Florida. Zen LeafTM and MÜVTM, two of the company's retail brands, operate dispensaries serving medicinal and adult-use customers. The company opened a drive-through dispensary on Flamingo Drive in Las Vegas.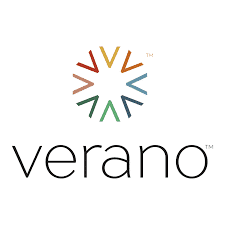 Verona recorded record revenue of $879 million in March, up 19% from the previous year. Revenue for the fourth quarter of 2022 was $226 million, up 7% from the previous year but down 1% from the quarter before. In addition, the business had a gross profit of $103 million, or 46% of sales. The company's $(216) million Q4 2022 net loss included an impairment charge of $229 million. Verano boasts about one million square feet of crop space, 125 dispensaries, and 14 cultivation and processing facilities. It is operational in 13 states.
VRNOF Stock Performance
VRNOF shares closed at $2.90 on May 3rd, up 3.75 in the past month of trading.  Currently, the stock has a 52-week price range of $2.58-$8.587 and is down 7.05% year to date. According to analysts at Tip Ranks, VRNOF stock has a 12-month average price target of $11.11 per share. This would represent an increase of 283.10% from its last trading price of $2.90.
[Read More] 2 Marijuana Stocks To Watch For Cannabis Investing
US Pot Stocks And Making Short-Term Investments In Cannabis
There are several things that are projected to happen in the next few months that could increase the value of these marijuana stocks in 2023. Examining their financials and press releases may make it easier to identify the best cannabis businesses. To benefit from the recent market volatility, many seasoned traders are actively putting short-term wagers in the leading cannabis companies. Using technical indicators and chart patterns, choose the best entry and exit criteria before beginning a trade. You can raise your chances of making lucrative trades by actively looking for favorable market conditions. These could be some of your May list's top US pot stocks.
---
MAPH Enterprises, LLC | (305) 414-0128 | 1501 Venera Ave, Coral Gables, FL 33146 | new@marijuanastocks.com