Best Cannabis Stocks For Watchlist In May
Will you be investing in marijuana stocks in 2023? The cannabis industry's ancillary stock market suffered significant losses in 2022 and Q1 2023. Companies that support the cannabis sector but don't work with the plant itself are known as cannabis ancillary companies. Many companies are regularly assisting the cannabis industry. Equipment manufacturers and distributors of lighting are helpful to the cannabis sector. Some medicinal companies are also supporting cannabis.
One change that could impact the ancillary cannabis market in 2023 is the continuous expansion of legal cannabis markets. As more states and countries legalize cannabis for medical or recreational purposes, demand for related goods and services is expected to increase. This could provide opportunities for new market entrants and inspire incumbent businesses to diversify their product offerings. Day traders and swing traders frequently make the most money when trading in a market like this. In addition to their sizeable long-term investments in the cannabis industry, some long-term investors also adopt short-term trading strategies.
Several of these marijuana stocks are currently available to investors at substantial discounts. Many of these stocks may be the best long-term entry points for potential cannabis investors or offer a chance to profit from recent market turbulence. The 2 top marijuana-related stocks to watch in May 2023 are listed below.
[Read More] 3 Marijuana Stocks To Watch This Thursday
Top Ancillary And Medicinal Cannabis Stocks To Watch This Month
The Scotts Miracle-Gro Company (NYSE: SMG)
AbbVie Inc. (NYSE: ABBV)
The Scotts Miracle-Gro Company
Scotts Miracle-Gro, the world's largest name-brand consumer lawn and garden supply manufacturer, has entered the cannabis business. An entirely owned subsidiary of the company, Hawthorne Gardening offers hydroponic tools, lighting, and fertilizers for cannabis cultivation. In January, Scotts expanded its Hawthorne line by introducing Luxx Lights and True Liberty Bags. Thanks to the acquisition, Hawthorne will be able to expand the scope of its already remarkable lineup of lighting products. Despite a drop in sales, Hawthorne's outlook for the year has remained the same.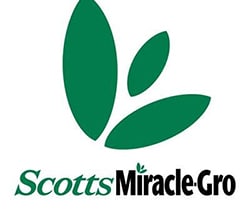 On May 2, the company announced the results of its second quarter of fiscal 2023. U.S. consumer net sales decreased by 2% compared to record-high sales at the same time last year, bringing first-half 2023 sales marginally ahead of the prior year and within 3% of the firm's record first-half in 2021. Sales across the board for the three months ended April 1, 2023, fell by 9% to $1.53 billion. In addition, sales for the U.S. consumer segment fell 2% to $1.36 billion from a record $1.38 billion in 2017. Sales for the Hawthorne section fell by 54 percent to $93 million from $203 million during the same time last year, highlighting the hydroponic industry's ongoing difficulties.
SMG Stock Performance
SMG stock closed at $63.89 on May 3rd, down 10.05% from last month. Currently, the stock has a 52-week price range of $39.06-$114.12 and is up 31.49% year to date. According to analysts at CNN Business, SMG stock has a 12-month price target of $80.00 per share. This forecast represents an increase of 26 46% from its last trading price of $63.26.
[Read More] Best US Marijuana Stocks To Buy? 2 For Your May List
AbbVie Inc.
AbbVie Inc. keeps developing innovative drugs to solve problems with world health. The company has become one of the largest publicly traded medical businesses by market capitalization by focusing on the pharmaceutical industry. In the fields of gastroenterology, oncology, neurology, eye care, virology, women's health, and immunology, AbbVie offers medical solutions. One of the first cannabis therapies to receive FDA approval is Marinol, a cannabinoid-based drug added to the AbbVie product line.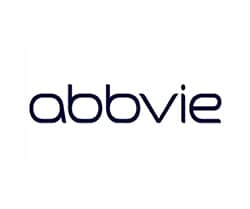 AbbVie announced GAAP diluted EPS of $0.13, a 94.8 percent reduction; Adjusted Diluted EPS of $2.46, a 22.2 percent decrease. A negative impact of $0.08 per share relating to acquired IPR&D and Milestones expense is included in these results. First-quarter net revenues for the corporation came in at $12.225 billion, down 8.3 percent operationally and 9.7 percent on a reported basis. The business also increased its forecast for adjusted diluted EPS for 2023 from $10.62 to $11.02 to $10.72 to $11.12, which includes a negative impact of $0.08 per share from milestone costs and acquired IPR&D incurred in the first quarter of 2023.
ABBV Stock Performance
ABBV stock closed on May 3rd at $149.25, down 6.96% in the last month. The stock has a 52-week price range of $134.09-$168.11 and is down 7.65% year to date. According to analysts at CNN Business, ABBV stock has a 12-month average price target of $163.50 per share. Currently, this would represent an increase of 11.40% from its last trading price of $146.77.
[Read More] Top Marijuana Stocks For Cannabis Investing In May
Ancillary And Medical-Related Cannabis Stocks For 2023
For inexperienced investors looking to make long-term investments in the cannabis business, ancillary and medical cannabis stocks may be a good option. Before investing in a company, you should always do your research. It might only be necessary to look at the companies financial statements and press releases to determine which ones are the best investments. If you want to make long-term investments, these top marijuana stocks could be the ones to watch in May.
---
MAPH Enterprises, LLC | (305) 414-0128 | 1501 Venera Ave, Coral Gables, FL 33146 | new@marijuanastocks.com