Top Cannabis Stocks For Long Term Investments
Top marijuana stocks continue to trade near lows established in May. In this week's trading, the cannabis sector has continued to experience some momentum as volatility in the overall market continues to affect pot stocks. These newly established new lows have made the cannabis sector more attractive to new investors. One area that has experienced a decline to start the year is marijuana REITs in 2022. Cannabis real estate investment trusts have been some of the best performing marijuana stocks in previous years. Marijuana REITs have continued to be some of the best long-term investments in the cannabis market.
One reason is that many marijuana REITs also provide shareholders with dividends which remain hard to come by with cannabis stocks. This has attracted many institutional investors and private equity firms to these top marijuana stocks. This could make cannabis REITs one of the best ways to invest in the cannabis industry long term. In the next few months, the cannabis industry could have a potential catalyst as Congress continues to push federal cannabis reform. In addition, the next five years are forecast to see the cannabis industry more than double in size which would continue to create a growth environment for marijuana REITs.
Building Wealth With Top Marijuana Stocks
Going into June there could be many wealth-building opportunities in the stock market. Top marijuana stocks could have significant upside from these newly established lows. For those investors looking for long-term holds in the cannabis sector let's look at 3 top marijuana stocks for your long-term portfolio right now.
[Read More] Top Penny Stocks To Buy Right Now? 3 Cannabis Stocks For Your Watchlist
Best Marijuana Stocks For The Long Term In 2022
Innovative Industrial Properties, Inc. (NYSE: IIPR)
Power REIT (NYSE: PW)
AFC Gamma, Inc. (NASDAQ: AFCG)
Innovative Industrial Properties, Inc.
One of the largest marijuana REITs is Innovative Industrial Properties, Inc., a real estate investment trust focusing on the regulated cannabis business in the United States. The company already has 7.7 million square feet of rentable space and aims to build another 2.7 million square feet soon. With an average lease duration of 16.4 years, most of these structures are completely leased. The company presently has 107 properties spread throughout 19 states. As of April, IIP has committed $1.9 billion to property renovations, with another $227.1 million in anticipated tenant payments. IIP is continuing to buy properties, mostly in Pennsylvania and Massachusetts, and expects significant growth in its lease portfolio in 2021.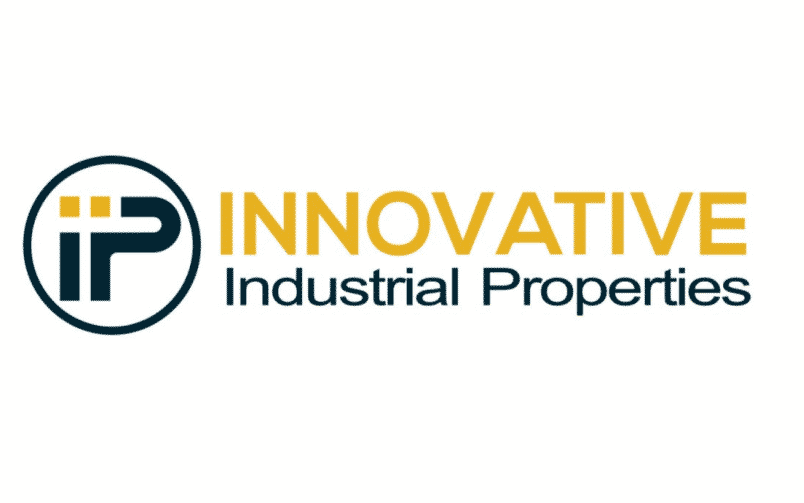 IIP announced its first-quarter 2021 results on May 4th, with total sales of $64.5 million, up 50% from the previous quarter. Additionally, in Q1 2022, the reported net income attributable to common shareholders was $34.7 million, or $1.32 per diluted share. On April 14, 2022, the company issued a quarterly dividend of $1.75 per common share, an increase of 17% over Q4 2021. This works out to a $7.00 yearly dividend per share. IIP acquired six properties and completed five lease amendments between January 1st and May 4th to give further upgrades to other properties.
On May 25th, IIPR stock closed at $126.93 and is down 19.05% in the last month of trading. The stock is currently trading in a 52-week price range of $121.03-$288.02, down 51.72% year to date. IIPR stock has a 12-month median price target of $250 per share, according to CNN Business analysts. In this forecast, this would be a 97.36% increase over the previous trade price of $126.93.
[Read More] 3 Marijuana Stocks To Buy This June?
Power REIT (PW)
Power REIT is a real estate investment trust that focuses on long-term real estate that generates high risk-adjusted returns. For example, Power REIT has a growing portfolio of CEA assets, like greenhouses and processing plants. Tenants who are licensed to grow medicinal marijuana on the premises are now renting the residences. Power REIT will be able to use the cash to finish the necessary renovations to the assets that are ready for development. The company's greenhouse facilities provide a long-term growth opportunity.

Power REIT released its fourth-quarter and full-year 2021 results on April 1st, with a 42 percent rise in net income per share. The business spent $48 million on nine greenhouse sites, establishing itself as a leader in new greenhouse farming methods. In addition, the business presently owns 21 CEA buildings in its portfolio, totaling over 1 million square feet. The company published a first-quarter 2022 update in May, with a Core FFO of $0.40 per share, down from $0.46 per share in Q1 2021. On March 15th, 2022, the Trust paid $163,000 in quarterly dividends or $0.4843 per share.
PW stock closed on May 25th at $20.48 down 26.33% for the last month of trading. Currently, the stock has a 52-week price range of $19.30-$81.99 and is down 70.27% year to date. According to analysts at CNN Business PW stock has a consensus price target of $44 per share. In this case, this would represent an upside of 114.84% from its last trading price of $20.48.
[Read More] Are These The Best US Marijuana Stocks To Buy Right Now? 3 To Watch Next Week
AFC Gamma, Inc.
AFC Gamma, Inc. is a well-known cannabis business with strong cash flow and operations. The company, which began operations in 2020, specialized in real estate security and other collateral. In addition, to locations with strong supply/demand fundamentals and favorable legal conditions. AFCG specializes in first-lien loans, mortgage loans, construction loans, bridge financings, and other unconventional financing solutions. The cannabis industry's rapid rise has been the focus of AFC Gamma's recent efforts. In October, the company agreed to a $250 million credit upsize and a $100 million option with Verano Holdings Corp. (OTC: VRNOF).

In May the company delivered its first-quarter 2022 results with a net income of $10.2 million in Q1 2022 or $0.53 per basic weighted share. Also, the company had distributable earnings of $11.9 million in Q1 2022. In addition, AFC paid a dividend of $0.55 per common share on April 15th for Q1 2022 a 10% increase sequentially. Also important, the company closed $154.2 million of new commitments to start Q1 2022. Also, the company funded $131.5 million of new existing commitments. The company has a total loan commitment of $482.7 million across 12 portfolio companies as of May 9th.
AFCG stock ended at $17.49 on May 25th down 24 % from the previous month. The stock is down 23.15% year to date, with a price range of $14.90 to $25.50. Tip Ranks analysts estimate a 12-month average price of $22.68 per share for AFCG shares. This forecast indicates a 29.67 percent gain over the stock's most recent trading price of $17.49.
Finding The Best Cannabis REITs To Invest In
For new investors looking for potential long-term investments, cannabis REITs could be a way to gain exposure to the cannabis industry. Before investing it's always important to do your own due diligence on a company. Researching a company's finances and press releases can help you identify the strongest companies to invest in. As we head into June upward momentum in the market could make these the best marijuana stocks to buy long term right now.
---
MAPH Enterprises, LLC | (305) 414-0128 | 1501 Venera Ave, Coral Gables, FL 33146 | new@marijuanastocks.com