Top Cannabis Stocks For Active Traders In 2023
Do you plan to invest in marijuana stocks in 2023? Trading cannabis penny stocks is one method cannabis investors take advantage of the present slowdown in the cannabis industry. For the sake of clarity, any stock that is traded for less than $5 is referred to as a penny stock. These marijuana enterprises can generate significant gains for short-term investors despite their well-known high market volatility.
The cannabis market is anticipated to more than double during the next five years. In addition, the US cannabis industry is one sector that will expand considerably. The federal cannabis reform and SAFE Banking regulations are now being postponed by Congress, which has negatively affected the cannabis industry. In general, as federal cannabis legalization fails on Capitol Hill, top cannabis companies may experience rising volatility. Investors may benefit from the market's present momentum by utilizing the sector's comeback. Below is a list of the top two marijuana stocks under $2 to watch before February.
[Read More] 3 Marijuana Stocks To Buy In February?
Top Cannabis Stocks Under $2 For Your Watchlist
Ascend Wellness Holdings, Inc. (OTC: AAWH)
TILT Holdings Inc. (OTC: TLLTF)
Ascend Wellness Holdings, Inc.
AWH facilities can be found in Massachusetts, New Jersey, Ohio, Illinois, Michigan, and Michigan. AWH's main business endeavors include owning and operating facilities that produce strains that receive prizes as well as having a carefully thought-out product line. The Ozone trademark has been used regularly by the corporation to manufacture and sell its products. Candies, concentrates, pre-rolls, flowers, and vape pens are just a few of the marijuana-related products that the business sells. In addition,  AWH operates 17 retail stores and provides products to licensed marijuana businesses. Ascend Wellness and MedMen Enterprises Inc. inked an agreement to raise the purchase price of MedMen NY Inc.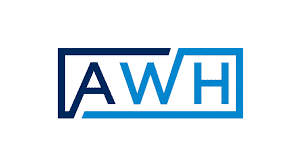 For the third quarter of 2022, AWH recorded gross revenues of $134.3 million, an increase of 14.1% from the second quarter and 27.8% from the first. To reach $111.2 million, net revenue—which excludes intercompany sales of wholesale goods—increased 14.1% quarterly and 17.9% annually. Additionally, retail sales increased by 9.6% to $82.8 million over the course of the quarter. Compared to Q2 2022, when the company lost $21.2 million, it lost $16.9 million this quarter. The company announced on January 25 that it had entered into an agreement to purchase the assets of Devi Holdings, Inc. in Maryland. Devi owns and operates four licensed dispensaries in Aberdeen, Crofton, Ellicott City, and Laurel under Nature's Medicines and True Wellness.
AAWH Stock Performance
AAWH stock closed on January 25th at $1.20, down 4% in the past month of trading.  Currently, the stock has a price range of $0.98-$5.81, up 4.35% year to date. According to analysts at Tip Ranks, AAWH stock has a 12-month median price forecast of $6.63 per share. In this case, it would represent an increase of 452.08% from its last trading price of $1.20.
[Read More] 2 Marijuana Stocks To Buy Under $5
TILT Holdings Inc.
Cannabis entrepreneurs seeking to develop a global brand might seek support from TILT Holdings Inc., a company specializing in foreign markets. The companies' main markets are the European Union, the United States, Canada, Israel, Mexico, and South America. In general, TILT has a sizable portfolio of companies that offer production, manufacturing, hardware, and software to other leading cannabis companies. The company typically offers the best inhalation equipment for cannabis-based treatments to the American and European markets.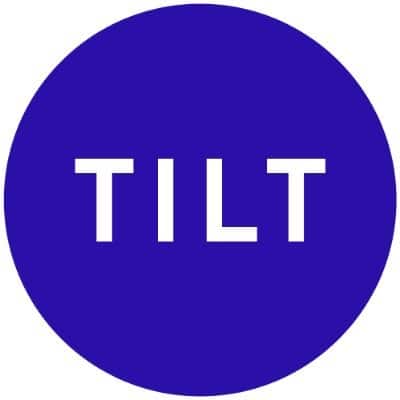 According to TILT's figures, revenue increased by 11% sequentially in the second quarter of 2022. The amount of revenue decreased from $48.5 million to $47.1 million. Additionally, the gross profit dropped from $12.9 million, or about 27% of total revenue, the prior year to $10.9 million, or roughly 23%. The company's net loss for the quarter was $7.1 million, contrasting with its $1.0 million net profit from the prior year. The primary factor behind the reduction was a non-cash goodwill impairment of $6.7 million in the quarter. A new brand collaboration between TILT and Timeless Refinery, a client of the company that also uses inhalation technology, was established in Q1 2022 to first market TILT's products in Ohio.
TLLTF Stock Performance
TLLTF stock is trading at $0.0658 on January 25th, up 60.49% in the past month. In this case, the stock has a 52-week price range of $0.029-$0.3450 and is up 63.28% year to date.
[Read More] Best Marijuana Penny Stocks Under $1 For Your Watchlist Now
Trading Marijuana Penny Stocks In 2023
A variety of expected occurrences in the next months might boost these marijuana stocks at the start of 2023. In general, finding the top cannabis companies on the market might be simpler by looking at their financials and press releases. A large number of seasoned traders are actively engaging in short-term trades in the top cannabis stocks in an effort to profit from the current market volatility. Use technical indicators and chart patterns to determine the appropriate parameters before opening a position. You can increase your ability to complete successful transactions by actively looking for promising opportunities. The top US marijuana stocks are known for their volatility, making them some of the best stocks to watch this month.
---
MAPH Enterprises, LLC | (305) 414-0128 | 1501 Venera Ave, Coral Gables, FL 33146 | new@marijuanastocks.com