Top Cannabis Stocks To Watch Before February 2023
Are you looking for the top marijuana stocks for the first quarter of 2023? Due to the stock market's extreme volatility, long-term investing may become more challenging by the beginning of 2023. Short-term trading is a popular tactic used by investors to make money during these challenging times. As the market picks up steam in January, cannabis stocks may take part in this bounce.
Some of the biggest cannabis companies are among the penny stocks with the highest volatility on the market. Penny stocks are any shares of stock that are traded for less than $5. These cannabis penny stocks, mainly, are renowned for having high daily and monthly price volatility. Cannabis investors willing to engage in these high-risk/high-reward transactions have benefited from recent double-digit percentage returns on a number of these stocks.
Cannabis reform and federal banking legislation may still be passed in 2023 despite numerous failed attempts in 2022. Taking advantage of the lower price points, many seasoned traders are currently opening positions in some of the greatest penny marijuana stocks. As we near the end of January, let's take a closer look at three of the best marijuana penny stocks for your list.
[Read More] 3 Marijuana Stocks To Buy At The End Of January
Top Marijuana Penny Stocks For February 2023
Fire & Flower Holdings Corp. (OTC: FFLWF)
MariMed Inc. (OTC: MRMD)
Lowell Farms Inc. (OTC: LOWLF)
Fire & Flower Holdings Corp.
Fire & Flower Holdings Corp. owns and operates around 85 corporate-owned adult-use cannabis operations in Canada. Hifyre Inc., a wholly owned technological development subsidiary, is creating a comprehensive retail business strategy to increase the company's high-margin revenue streams. Fire & Flower has successfully entered the US cannabis market thanks to a terrific license agreement with American Acres. The licensing deal and acquisition option with American Acres will allow Fire & Flower access to the cannabis markets in California, Arizona, and Nevada. A strategic alliance between BDSA and Hifyre, a Fire & Flower subsidiary, was also revealed. BDSA is a well-known analytics company in the US.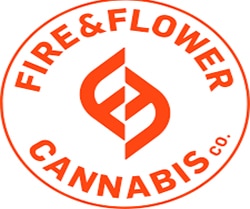 According to data provided by Fire & Flower, total sales for the third quarter of fiscal 2022 were $43.8 million, an increase of 8% from the previous quarter's $40.7 million. Average yearly sales per store climbed by 15% compared to the previous quarter thanks to our Spark PerksTM member pricing program and dynamic merchandising strategy, and our gross margin increased (from 24% to 27%). Adjusted EBITDA improved by 53.4% from a negative $2.8 million to a negative $2.8 million result in the third quarter of 2022. Fire & Flower announced the appointment of John Chou as a chief financial officer on January 6.
FFLWF Stock Performance
FFLWF stock closed on January 24th at $0.9232, up 12.09% in the last trading month. The stock has a 52-week price range of $0.743-$5,02 and is up 10.18% year to date.
[Read More] Top US Marijuana Penny Stocks Under $1? 3 To Watch The End Of January
MariMed Inc.
MariMed Inc. has developed into a multistate cannabis company with a sizable retail network. The company builds and operates state-licensed cannabis facilities from seed to sale. The management team at MariMed has a track record of success in its managed business divisions. Some of the company's best-selling and award-winning goods and brands include Betty's Eddies®, Nature's HeritageTM, Bourne Baking Co., and Kalm Fusion®. The previous year, MariMed created the largest cannabis-infused brownie in history to mark the debut of its Buddy Baked line. The company received recognition in May for making the largest cannabis brownie ever. The business acquired a dispensary in Beverly in March, providing it with a second retail space in Massachusetts.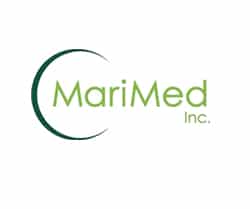 MariMed generated $33.9 million in revenue in the third quarter of 2022. The company also increased its $135 million full-year forecast for 2022 from $132 million. For 2022, a gross margin of 48% to 49% is also predicted. Non-GAAP Adjusted EBITDA for the company ranged from $32 to $35 million. In September, the company brought well-known brands to the Michigan adult-use cannabis market. For the holiday season, the company's InHouse brand lineup gets a candy cane-flavored vape pen in December.
Words From The CFO
"Our financial results remain some of the best in the industry, as we have improved gross margins and delivered positive adjusted EBITDA for the eleventh consecutive quarter."

Susan Villare, Chief Financial Officer.
MRMD Stock Performance
MRMD stock closed at $0.38 on January 24th, currently flat in the last month. The stock has a 52-week price range of $0.28-$0.94 and is up 6.68% year to date. According to analysts at CNN Business, the stock has a $0.98 average price target. This would represent an upside of 156.58% from its last trading price of $0.38.
[Read More] Top US Cannabis Stocks Investors Are Watching Now
Lowell Farms Inc.
Lowell Farms Inc., a well-known California cannabis producer, is rapidly expanding its market share. The development of great cannabis brand licenses, artisan craft cannabis farming, and cutting-edge manufacturing techniques are among the organization's main goals. The business and Ascend Wellness Holdings have a license arrangement. In order to provide the Lowell Smokes brand to dispensaries in Massachusetts and Illinois, the two businesses will work together. In November, Ascend and Lowell made an official decision to export Lowell Smokes to Michigan. The renowned Lowell Smokes pre-roll bundles will also be available in Illinois, the business claims.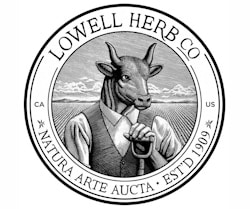 The third quarter of 2022 had revenue of $8.7 million, up 34% sequentially but down 31% from the third quarter of 2021. From 66% of CPG sales in the previous quarter to 82% of CPG sales this quarter, the Lowell brand's sales climbed. Operating losses for the business decreased to $5.2 million in the third quarter from $7.0 million and $3.0 million sequentially in the second. In the third quarter, there was a $2 million gain on an acquired ERC credit in addition to a net loss of $4.8 million. The business stated on January 4th that it would introduce its prize-winning cannabis products in recreational and therapeutic dispensaries in Arizona.
LOWF Stock Performance
The shares of LOWLF closed at $0.07, on January 24th, down 11.62% in the last five days of trading. The stock is now trading in a 52-week price range of $0.066-$0.525 and is down 26.32% year to date.
Trading Cannabis Stocks Under $1
Making long-term investments may be challenging for investors right now, given how volatile the market is. Considering the high price volatility in penny pot stocks, they may be a better choice for short-term investments. Cannabis stocks are thought to have a higher risk-to-reward ratio. You should conduct your research on the company before investing. Press releases and financial reports from a company may contain information on the top companies in a particular industry. Using technical indicators and learning more about chart patterns could improve your trading outcomes. In order to help investors prepare for greater volatility in 2023, the following stocks are the top marijuana stocks to watch right now.
---
MAPH Enterprises, LLC | (305) 414-0128 | 1501 Venera Ave, Coral Gables, FL 33146 | new@marijuanastocks.com