3 Marijuana To Watch For Better Trading All 2023
If you are looking for marijuana stocks to buy catching the sector on a pullback is the way to do it. Marijuana stocks trade in a volatile sector meaning the odds of catching the downtrend are high. Although the start of 2023 began with a strong upward push that seems to be continuing. Nevertheless, there could soon be a window to add some top marijuana stocks to your portfolio. As the classic saying goes buy low and sell high which is a simple plan to follow.
As well it best at times to create a watchlist of possible investment options. Once you have done your homework on each company it will give you better insight into which marijuana stocks to watch. On top of feeling more confident with your investment decision. At the moment there is much to be seen and done as the cannabis industry is still growing and developing.
More companies are soon to execute new ventures that hold the potential to deliver more innovation for the cannabis industry. Also, more companies are soon to report earnings which can play a factor in seeing this current momentum continue. All in all 2023 has just begun and so far the sector is showing good market behavior which investors hope stays as consistent as possible.
Marijuana Stocks For Your 2023
GrowGeneration Corp. (NASDAQ:GRWG)
Hydrofarm Holdings Group, Inc. (NASDAQ:HYFM)
Agrify Corporation (NASDAQ:AGFY)
GrowGeneration Corp.
GrowGeneration Corp. through its subsidiaries owns and operates retail hydroponic and organic gardening stores in the United States. In recent news, the company announced it has opened a new store in Traverse City, Michigan. GrowGen acquired the inventory and equipment from The Grow Store, a family-owned and operated business located in Traverse City, Michigan.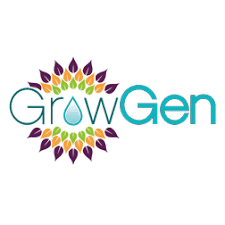 This store has roots dating back to 1997 as one of the first hydroponics and indoor garden centers in the country. As a part of the transaction, GrowGen also took over the existing store location at 90 N. US-31 S., Traverse City, MI.
Words From The CEO
Darren Lampert, Co-Founder and Chief Executive Officer of GrowGen said, "We are excited to expand our retail footprint to northern Michigan to more efficiently and effectively service the many growers in that area. The Grow Store has had incredible success and we are excited to continue its legacy in the Traverse City market."
[Read More] Long-Term Marijuana Stocks To Buy? 3 With Dividends To Watch
Hydrofarm Holdings Group, Inc.
Hydrofarm Holdings Group, Inc. together with its subsidiaries, engages in the manufacture and distribution of controlled environment agriculture (CEA) equipment and supplies in the United States and Canada.

Earlier in January the company participated in the 25th annual ICR conference. Prior to this news back in November 2022, Hydrofarm reported its Q3 2022 results.
Third Quarter 2022 Highlights
Net sales decreased to $74.2 million compared to $123.8 million.
Gross Profit decreased to $5.9 million compared to $30.0 million. Adjusted Gross
Profit(1)(2) was $7.8 million compared to $33.0 million.
Net loss was $(23.5) million, or $(0.52) per diluted share, compared to net income of $17.3 million, or $0.37 per diluted share.
Generated net cash from operating activities of $8.2 million and positive Free Cash Flow(1) of $5.6 million.
[Read More] Top US Marijuana Penny Stocks Under $1? 3 To Watch The End Of January
Agrify Corporation
Agrify Corporation develops precision hardware and software cultivation and extraction solutions for the cannabis and hemp industry in the United States. Recently the company announced a strategic plan to foster sustainable long-term growth.

The plan primarily consists of reducing certain costs and leveraging various cost synergies to achieve new operational efficiencies. For example, growing the top-line revenue through targeted sales efforts in the most attractive channels. Plus assembling the best leadership and talent in the industry.
Words From The Company
"Over the past few years, Agrify has fortified its position as one of the leading solution providers in the cannabis industry, offering customers a full suite of highly compelling products and services across cultivation and extraction," said Raymond Chang, Chairman and Chief Executive Officer of Agrify.
---
MAPH Enterprises, LLC | (305) 414-0128 | 1501 Venera Ave, Coral Gables, FL 33146 | new@marijuanastocks.com